4th August 2015, Huddersfield
Knitwear brand Glenbrae to address non-golf customer base
The Huddersfield, United Kingdom based knitwear company Glenbrae, which is a part of Spectrum Yarns at Slaithwaite in West Yorkshire, is extending its appeal beyond the traditional golf wear market, The Huddersfield Daily Examiner reports.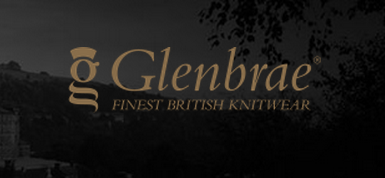 The knitwear manufacturer has new plans for one of its top-selling lines, Glenbrae Plus and wants to take its crested sweaters to new customers. The business expects the move to open up significant new sales channels for the brand.
"Our reputation is reflected through the company we keep and we've already been approached by a number of high-profile non-golf organisations who want us to supply them with our superior knitwear, which is then personalised to their own needs and brand requirements," Richard Brown, owner of Glenbrae and its parent group, Spectrum Yarns, told the newspaper.
Non-golf customers
Glenbrae Plus non-golf customers already on board include Queen's Tennis Club and Leander Rowing Club, a world-renowned feeder club for Team GB's Olympic stars.
Traditionally, Glenbrae has been marketed exclusively at the golf wear sector – securing official endorsements from stars such as former Ryder Cup captains Sam Torrance and Mark James. Glenbrae also supplies prestigious golf venues such as Royal Birkdale, Gleneagles, Ballybunion and Woburn.
"Glenbrae was developed as a golf wear brand, and has been very well received – in fact, we're now the dominant knitwear brand in the sector. It has drawn extremely positive reviews from professionals and amateurs alike, so it's the natural next step to broaden our reach to a whole new range of customers with this bespoke service," explained Richard Brown.
British knitwear
"We've recognised that there's a growing gap in the market for quality British knitwear. Often this is from organisations outside of golf, whether that be the increasing trend from other sports to need casualwear or for corporate customers," said Mr Brown.
Glenbrae's spinning mill in Slaithwaite is producing some of the finest British knitwear, using a combination of the most advanced machinery and generations of expertise, to produce exceptional hand-finished garments. The company knits its seamless sweaters on Stoll and Shima Seiki flat knitting machines.
Owned and run by successive generations of the Brown family, Glenbrae is part of the Spectrum group of companies, which employs 200 people and has a turnover of £18 million.
This article is also appears in...