Flat Knitting
Knit&Wear Lab for University of Rhode Island
Champlin Foundation grant funds state-of-the-art knitting machine.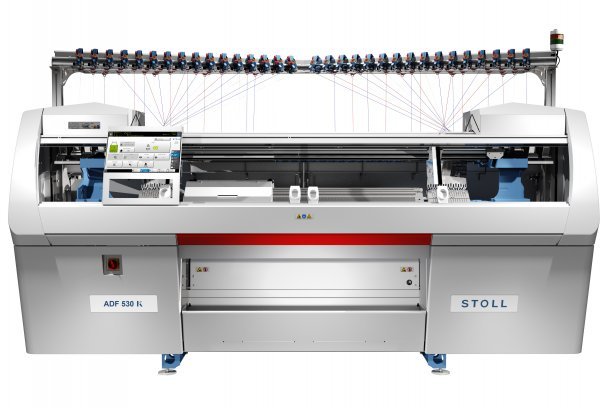 9th January 2023
Knitting Industry
| Kingston, Rhode Island, USA
University of Rhode Island (URI) students studying textiles and electrical and biomedical engineering are getting a sophisticated tool – an ultramodern Stoll knitting machine that can produce anything from finished garments to smart textiles useful in such industries as apparel, health and recreation. URI will develop the Knit&Wear Lab on receiving the new technology.
The knitting machine and design software are being made possible through a $125,605 grant from The Champlin Foundation, part of a $498,965 award to benefit four URI projects that will advance technology, learning experiences, and cross-disciplinary collaboration.
"This machine is the top of the top right now," said Izabela Ciesielska-Wrobel, assistant professor of Textiles, Fashion Merchandising and Design and the primary principal investigator on the grant. "It's a beautiful, modern piece of equipment that is extremely versatile."
The Stoll ADF 530-16 ki BcW multi-gauge knitting machine is scheduled to be delivered this summer and made available to students in the fall, said Ciesielska-Wrobel, an expert in textile technology and manufacturing.
With Stoll's Create Plus software, the knitting machine will enable students to design, perfect and produce numerous fully finished garments in all sizes or original textile fabrics needed to make them. Using the software, students will be able to design such garments as bras, shoe uppers, sweaters, scarves and gloves. Their designs can be downloaded to the knitting machine for production. The machine makes it easy to quickly test different variations of a design, while also limiting the amount of waste, Ciesielska-Wrobel said.
For textiles and fashion students, the equipment will provide them with a better understanding of how modern textiles are made, the possibilities such modern machinery offer, and experience that can open career possibilities, she said.
"The industry is fully automated," Ciesielska-Wrobel said. "You occasionally see hand manufacturing if someone is so devoted to textiles that they want to do something an old-fashioned way. But right now, all textiles are produced using industrial-scale machines. The knitting machine is one of the instruments we are going to use in our classes to make the learning experience better."
The new technology will also allow engineering and textile students to explore the growing world of wearables and smart textiles. Adding conductive yarns to the knitting machine, sensors can be embedded in textiles – turning the garment into a monitor that can track anything from a wearer's vital signs to environmental conditions.
"We have different advantages of having this machine. One is we do research and train students in areas of smart textiles," said Kunal Mankodiya, an associate professor in electrical, computer and biomedical engineering and a principal investigator on the grant. "From a research point of view, students will learn how fast they can iterate prototypes. I see a lot of benefits for students to learn something completely new."
In his research lab, Mankodiya and his students have worked on numerous wearables that use smart textiles, including a smart glove to monitor tremors in the hands of people with Parkinson's disease and a T-shirt that makes it easier to monitor a premature baby's vital signs in the intensive care unit.
The knitting machine, he said, will speed up production of such wearables as engineering students learn to use the new technology. Also, it will compliment an industrial embroidery machine now housed in the Fascitelli Center for Advanced Engineering.
"The new knitting machine will help us do things faster, but at the end students will feel a higher sense of accomplishment," he said. "They will have a higher value in the marketplace when they graduate and they can use the prototypes that they make to show what they have developed."
Mankodiya and Ciesielska-Wrobel envision classes in which textile and engineering students learn an understanding of the new equipment, with a chance for collaborative projects in higher level courses. Mankodiya also sees many chances for collaboration across the University, including students and faculty in health sciences, the arts, nursing and business.
To bolster those partnerships, URI will develop the Knit&Wear Lab with the new equipment. The sophisticated textile manufacturing lab will be housed in the URI Library, which is already home to other hands-on, innovation facilities such as the Launch Lab, Maker Space, and AI Lab.
"We could see that the whole cluster of labs over there can be utilized in a different way," Mankodiya said.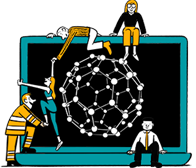 Business intelligence for the fibre, textiles and apparel industries: technologies, innovations, markets, investments, trade policy, sourcing, strategy...
Find out more