Première Vision, the world's premier fabric show, will once again host Knitwear Solutions, an international flatbed knits event, that will be held 17-19 September at Parc des Expositions Paris Nord Villepinte, Paris.
Created in September in 2012, the Knitwear Solutions space brings together the full-range of players in the flatbed knit sector: a leading technology manufacturer, knitters and 15 knit studios (at Indigo).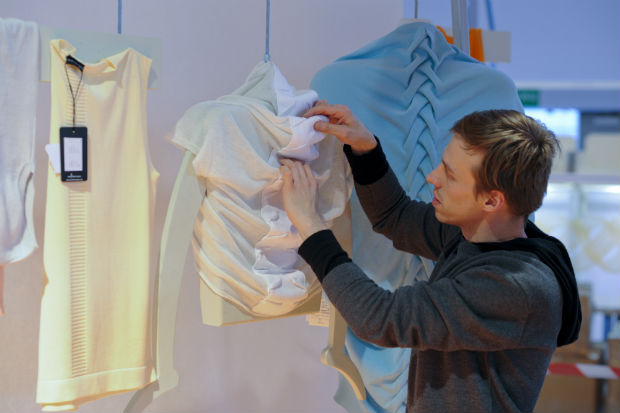 Première Vision is also the lead show in a line-up that also includes Expofil, Indigo, Le Cuir à Paris, ModAmont and Zoom by Fatex.
Featured collections
This September, around 50 companies will show their creative collections for Autumn Winter 14-15:
A.Ferreira &Filhos, Alphatex Knitting, Altiknits, Borda Suri, Cocoon Textiles, Coproca, E.Miroglio, Esquel, Golden Venture, G.P SAS di Anna Pugnetti, Heltex, Inner Mongolia Liyali, Inti Wara, Kudos Knitting, Matex, Maglificio Venezia, Malhas Carjor, Miss Dalida, Montagut, Multitex, Nanan Hanwo, Nanjing Haiermansi, Ningxia Zhongyin, Novetex, Onteks, Origenes Bolivia, Paliqu, Parrillu's, Pine Hover, Raumer, Sayim Tekstil, Scartozzoni Riccardo & Figli, Shanghai Magicknit, Shanghai Mingyang, Shenzen Meilian, Shima Seiki, South Ocean, Style Up, Takechuima/Waliki, Teodori/Maglificio degli Angeli, Texim Knits, Tongxiang Jiayu, Venator, Vicenza Mode, Wuxi Fuji, Wuxi Pacific, Zhejiang Sanyuan, Zhejiang Springair, Zhejiang Xinao and 15 knit studios at Indigo.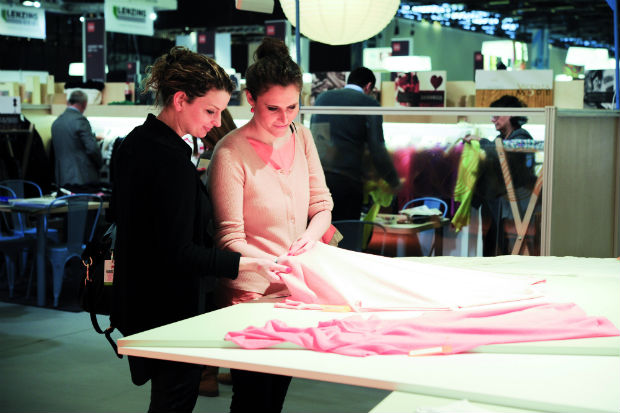 This international, creative selection provides a full-service offer, from knitted fabrics right to finished products.
Trend forum
The Knitwear Solutions platform also provides exclusive fashion information in its own dedicated trend forum. Innovative developments and outline directions for sweaters and garments are illustrated in flatbed knits developed in collaboration with exhibitors.
These provide a showcase of creative knit know-how for winter 14-15.
This article is also appears in...