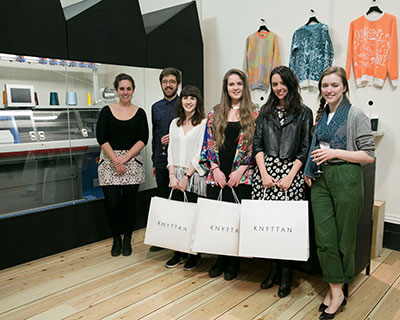 London based fashion design and manufacturing company Knyttan is revolutionising the way apparel is made, one stitch at a time.
The company offers the chance to customise a jumper or scarf design via a web app, and have it produced to order at the company's factory and shop in London. Using a standard industrial Stoll flat knitting machine, the key to customisation lies in the software, allowing for a design to be produced on the item of clothing.
Working alongside The Woolmark Company, Knyttan held a competition for UK fashion design students to design a pattern to then be knitted onto a jumper. Students could either submit a digital or hand drawn design and then upload it to the website.
Fashion design competition
"Knyttan is a young company changing how the fashion industry works," explained Ben Alun-Jones, Knyttan Creative Director. "We've modified the way manufacturing happens and now what we're trying to do is change the way how people design their clothes as well."
Using The Wool Lab SS16 as a source of inspiration, students took the seasonal themes as a guide and came up with an original design. For the first time students could use knyttanOS – thye could draw their own design, upload it to the company's website and submit it for voting.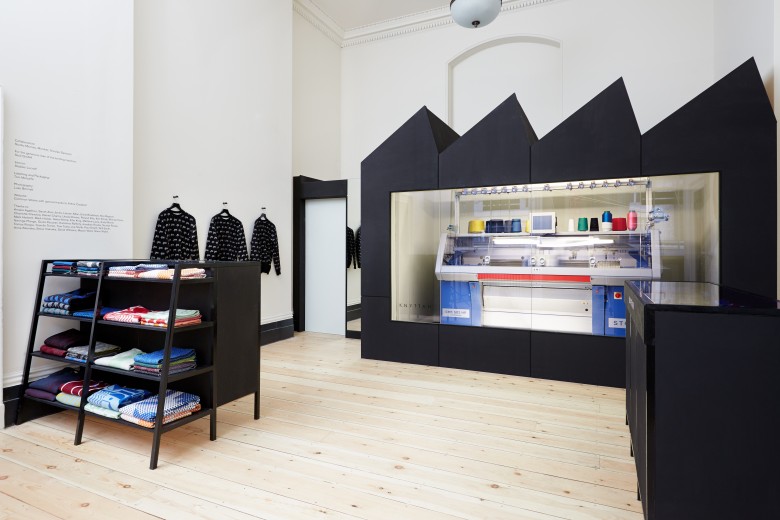 The Wool Lab SS16 is available free of charge and upon request for designers, manufacturers, retailers, fashion and apparel brands and to all the professionals of the fashion industry, to provide a concrete sourcing service, putting them in contact with the world's best wool suppliers.
From sketch to wearing jumper
"With knyttanOS, we can take a designer's sketch and turn that directly into the code to control our factory in minutes. This means you can go from sketch to wearing jumper with your design in a couple of hours," said Ben Alun-Jones.
From more than 100 entries, three winners were chosen to not only see their design turned into reality, but the jumpers then went on sale in Knyttan's London store. The winners are Martina Simeonova, who received a Knyttan Prize, Holly Halkes, who was recognised with an Industry Prize, and Nathalie McCubbin, awarded with People's Choice prize.
Choice for quality clothing
Using Italian-spun yarn from the finest Australian Merino wool, Knyttan aims to bring production back to central London by removing the layers between customers, designers and manufacturing, giving everyone more choice for quality clothing.
By using templates for each garment, the end user ultimately gets individual stitch control whilst ensuring the expertise of Knyttan's fashion team is hard-coded into every garment, ensuring the highest level of quality and fit is achieved, the company reports.
This article is also appears in...