25th October 2017, Obertshausen
Lace.Express shows off its features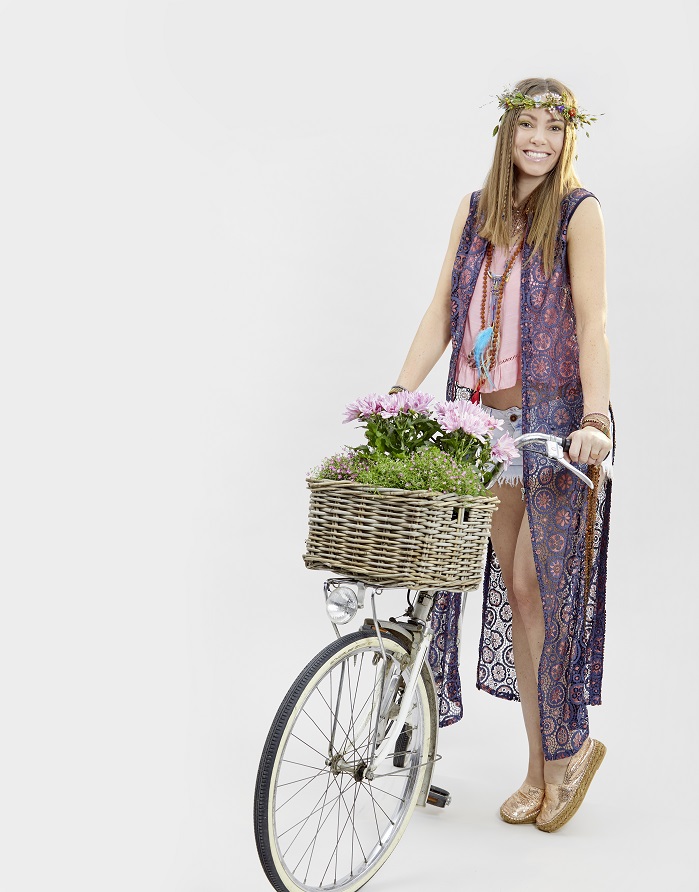 Karl Mayer, a leading warp knitting machinery manufacturer, has used an OJ 59/1 B Lace.Express multibar raschel machine to produce the lace for the vest dress – a stylish, comfortable garment for virtually every occasion.
"This electronic lace raschel machine is an extremely efficient machine catering for the versatile, high-volume apparel sector. It was only launched onto the market last year as the first representative of the new Lace.Express series, and has been attracting a great deal of interest ever since," the manufacturer reports.
Attractive lace throw-over
This attractive lace throw-over aims to bring a touch of vibrancy to everyday wear and ensure that the woman wearing it also looks good in the evening – without going to too much expense. The styling and the textile are what make this garment so versatile.
With its long slits at the sides and the zip that runs from the neck to the thigh, the full-length smock dress can be a tunic or a waistcoat, depending on what is worn with it. The style is based on a tried-and-tested design but with an unconventional twist.
The lace, which is usually intricate and delicate and a guarantee of success in the world of women's fashion, has been given a striking interpretation here, and features large pattern elements and bold lines. The motifs harmoniously combine graphic patterns, flowers and stars, and are brought to life by matt/shiny effects, discreetly structured liners and two-colour effects. Details of the pattern, together with a fabric sample, can be found in the Patterns section of Kettenwirk-Praxis, issue 1/2017.
OJ 59/1 B
Karl Mayer's OJ 59/1 B was launched onto the market last year. It is designed to complement the Textronic Lace and the Jacquardtronic Lace machines, which will continue to focus on lingerie goods and functional warp knits.
According to Karl Mayer, the OJ 59/1 B offers exceptional efficiency when producing large volumes of standard, modern lace and is, therefore, setting the trend in the high-volume, versatile clothing business - the output of the new machine may be up to 15% higher than similar machines on the market.
Its high productivity and market-optimised price result in a unique cost: benefit ratio, according to the company. This is based on a maximum speed of 900rpm at a working width of 210 inches. And the machine also operates extremely quietly. Its high speed, together with its high operating reliability, results in a level of efficiency that clearly sets the OJ 59/1 B apart from other machines on the market.
This article is also appears in...