15th June 2016, Obertshausen
Lale Mefrusat offers modern net curtain designs produced on Karl Mayer's JL 65/1 B Fashion
Istanbul based producer of premium textile products Lale Mefrusat has recently acquired a JL 65/1 B Fashion machine supplied by Karl Mayer, a leading warp knitting machinery manufacturer.
The acquisition followed years of cooperation between the two companies and it was accompanied by the decision to specialise in the production of modern net curtains and stylish lingerie.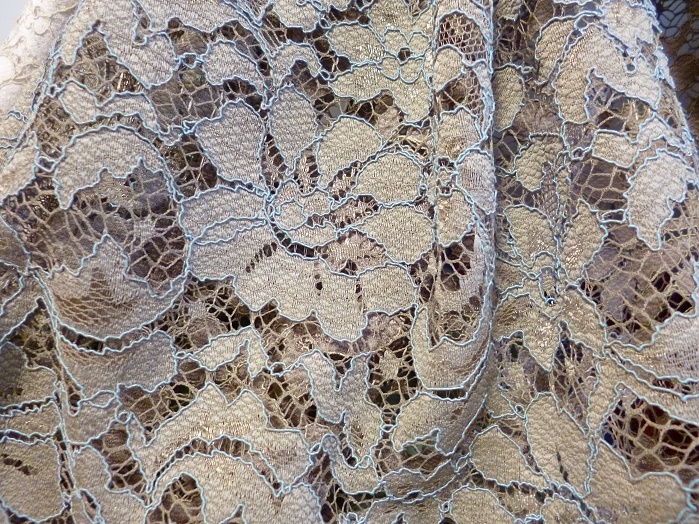 The company launched the updated version of its JL 65/1 B Fashion onto the market last year to give new impetus to designing attractive lace fabrics, after machine's technical features have been updated in order to enable the machine to process coarse bourdon cord without any problems. The Jacquardtronic Lace machine is available in gauges E 18 and E 24 and a working width of 132" + 2" extension for the stenter frame.
Turkish expertise
Turkish textile sector offers a wide range of stylish home textiles, which are often characterised by their modern designs and exceptional quality. Lale Mefrusat is one of the local producers that was set up in 1968 by Bülent Kocamaz to supply textiles in Istanbul.
Over the years that followed, the company expanded continuously and focused its production capacity on manufacturing premium products. Lale Mefrusat also concentrated on offering a wide range of products and rapidly changing collections.
On the company's production area of 16,000 m2, 25 million m2 of high-end textiles are being produced every year for the clothing industry and home textiles sector. With around 300 new designs being created every six months,70% of production is exported, mainly to Europe and America, as well as to the Near and Far East.
Meeting customer requirements
To support its quality requirements, Lale Mefrusat relies on using top-quality yarns and Karl Mayer's high-speed raschel machines. The first machines produced in Germany were shipped to Istanbul in 1991.
In 2004, the plant was modernised by the acquisition of the Jacquardtronic Lace range of machines. Additional raschel machines, which were always state-of-the-art machines, followed. The company's most recent investment has involved the acquisition of Jacquardtronic Lace machines, type JL 65/1 B Fashion, which were delivered at the end of last year.
Latest designs
The Jacquardtronic fabrics produced by this manufacturer are following the current trend in the net curtain sector for all-over patterns featuring classic, romantic designs with opulent, bourdon cord liners.
"The lace fabrics, with their three-dimensional bourdon designs, are extremely popular amongst our customers. The feedback on the collection we were showing in Frankfurt was extremely promising. But we are also delighted at the high demand from the clothing sector, thanks to the continuing trend for using bourdon cord lace to create stylish dresses, skirts and blouses," commented Chief Executive Levent Kocamaz.
The JL 65/1 B Fashion can process yarns having a count of up to 3,250 dtex, which means that this innovative lace raschel machine is able to exceed the usual limit of 1,500 dtex. The vein-like liners create structure in the surface and produce a fabric with a heavy drape.
Further reading
Karl Mayer's JL 65/1 B Fashion strikes a new chord on the market
This article is also appears in...