23rd February 2011, Shanghai
Latest Stoll collection to be shown at SpinExpo Shanghai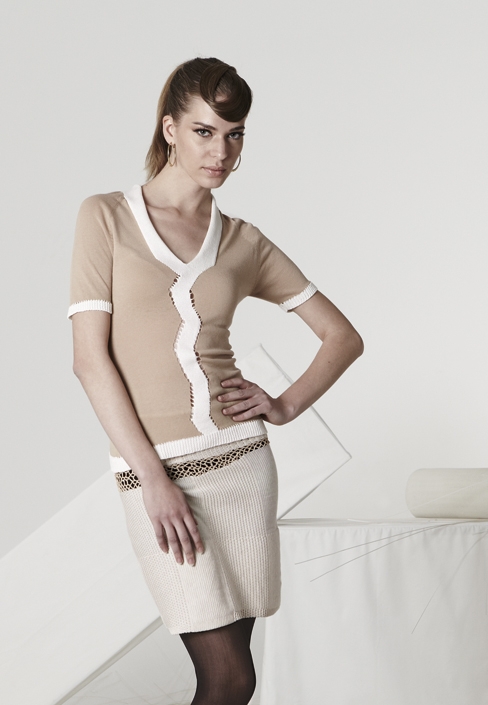 Leading German computerized flat knitting machine builder, H. Stoll GmbH & Co. KG will be showing its latest collections, technologies and knitting solutions at the forthcoming SpinExpo in Shanghai, a leading exhibition for yarns, knitwear and technology.
The Reutlingen based company says it has embraced its brand through machines, people and fashion since 1873 and as a synonym of 'The Right Way to Knit' for over 130 years; its vision is to make sure that stitches are created as productively as possible through worldwide consulting services.
Stoll Fashion & Technology International Center, based in Shanghai is a subsidiary of H. Stoll GmbH & Co. KG and the centre aims to be a hub where knitting professionals from various fields find a platform for exchange, and where a strong design and development team is working on new technologies and knitting solutions.
At the 17th SpinExpo in Shanghai, which is being held from 8-10 March 2011 at the Shanghai Pudong Expo Center, Shanghai, Stoll will present its latest Stoll Trend Collection SS 2012, a collection of knitwear which is released twice annually showing its customers the variety of innovations that can be put into knit. The collection will be shown on the 4th floor at the Stoll main booth, along with Stoll's fashion tools such as the Pattern Library and Stoll Knit-ABC.
According to Stoll Fashion & Technology International Center's Head of Design, Ms Antje Weidner, the summer collection SS 2012 was conceived and developed with a creative glance towards the unique and collectable.
"Pieces in patch optic are knitted in intarsia technique with different connections such as overlapping and floats, contrasting coarse effects are reached by usage of multi gauge technique. Integral knitting is combining pockets, sleeves and necklines," Antje Weidner says, adding:
"Such artefacts are like moments taken from another era and then, when patched together is part of our contemporary world. They show the variety of 'stitchoptics' you can reach by knitting on a Stoll machine."
Stoll will also hold a seminar for customers at SpinExpo entitled, 'Layering in flat-bed knitting' which will show a new range of applications.
This article is also appears in...