18th October 2016, Chemnitz
Latest Terrot and Pilotelli machines go on show at ITMA Asia + CITME 2016
Terrot, the leading German manufacturer of electronically and mechanically controlled circular knitting machines, will be showcasing two machine models from its Terrot and Pilotelli brands at the upcoming ITMA Asia + CITME 2016, which is taking place in Shanghai this week.
With its range of machines for special applications, such as its advanced double jersey jacquard UCC548E range, Terrot offers the means to produce a large variety of knitted fabrics for multiple applications, from fashion and sportswear supported by transfer technique and Interlock Mini Jacquard or home textiles, such as special mattress ticking machines, to transfer and spacer technology for technical textiles.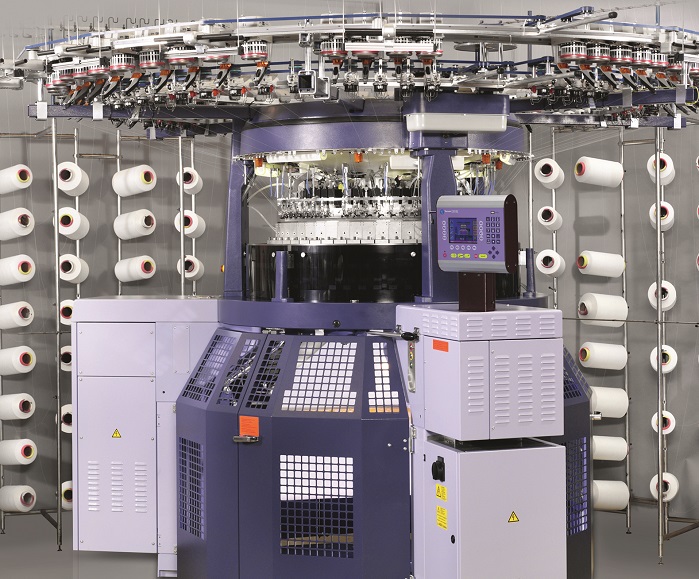 Among the latest models are the Double-Electronic Jacquard UCC548E2 (2-way technique) and UCC548E3 (3-way technique) with electronic needle selection both in dial and cylinder, which will be on display at the exhibition. The machines come in fine gauges up to E28, which allows various pattern styles on both sides of a fabric.
Single jersey production
The latest generation of Pilotelli Macchine Tessili Sinkerless Technology, the SL4, incorporates newly engineered technology that is patented by Terrot. Easy to use, the Pilotelli sinkerless machine is said to guarantee high output and reduced maintenance.
According to the company, the machine model stands for reliable plating technology. It produces fine fabrics up to gauge E40 and the stitch forming technique is in a stationary point of the cylinder. Consequently, the customer obtains a great uniformity of the stitch and a total absence of vertical lines, the company reports.
Due to the absence of conventional sinkers, the cleaning frequency of the knitting head is reduced. The in-built click-clack system aims to solve the problem of picking up the dropped-off fabric. In traditional machines, sinkers must be replaced after a certain period of time because of wear caused in the knock-over area.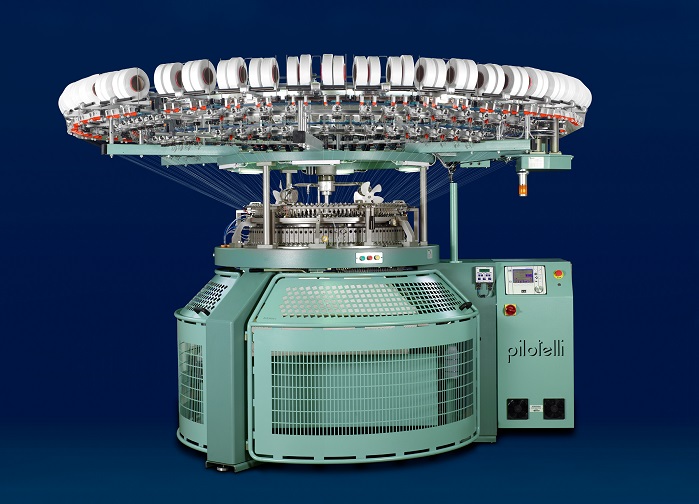 Suitable for the production of leisurewear textiles, the SL-4 model is available with tubular frame or open width frame, and is also available in special configuration for high-speed production.
Terrot
With 150 years of know-how and experience and its innovations, Terrot develops and produces innovative products at the manufacturing site in Chemnitz.
With around 50 global cooperating representatives, own subsidiaries and service centres Terrot supports its customers with a market-oriented portfolio to create the best solutions for customers' commercial and technical challenges.
This article is also appears in...