20th March 2013, Sao Paulo
Latest warp knitting innovations at Brazilian showcase
As far as Karl Mayer is concerned, Brazil belongs to a group of countries which offer great market potential – and this is the reason why the German textile machinery manufacturer is already making preparations for its participation in the country's leading trade fair of the year - Tecnotêxtil.
The Karl Mayer Group will take part in the Tecnotêxtil 2013 exhibition which takes place from 15 to 18 April on the stand of its Brazilian agency, Mayer do Brasil. The free-standing exhibition stand at the Expo Centre Norte in Sao Paulo covers an area of 216 m².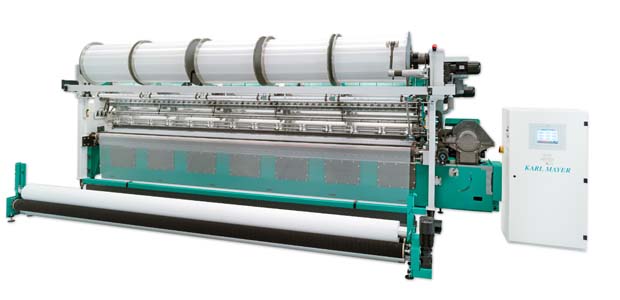 One of the highlights will be Karl Mayer's third generation of HKS 3-M tricot machine. The high-speed tricot machine belongs to the most versatile and most efficient models from the wide-ranging portfolio of the world leader in the field of warp-knitting machines.
The HKS 3-M has already made a name for itself especially in the production of marquisette fabrics for use as embroidery ground, fabrics for the automotive industry, elastic and rigid sportswear fabrics as well as in fabrics for semi-technical applications such as coating substrates for synthetic leather as well as mosquito nets.
During Tecnotêxtil the high speed all-round machine will be manufacturing a rigid plain fabric which can be used for flags and buntings. The 180 inch wide machine in gauge E 28 will reach speeds of up to 2900 rpm, representing an increase in speed of about 15 % compared to its predecessor.
Additionally, visitors will also have the opportunity to view fabric samples, obtain information and have detailed discussions on the latest innovations in fabric development and the manufacture of warp knitting machines.
This article is also appears in...