23rd September 2013, Elgin
Leading Scottish knitter backs plans for innovation centre
James Sugden, Group Managing Director at leading Scottish cashmere knitwear producer Johnstons of Elgin is backing plans to establish a £4 million innovation centre at Heriot-Watt University's Galashiels campus in the Scottish Borders. Formerly the Scottish College of Textiles, the Galashiels campus has long been the leading centre for textiles education in Scotland.
As retailers 'reshore' orders from the Far East, The Scotsman newspaper reported this morning that expectations are growing that Scottish government ministers will back plans to launch a textiles centre of excellence in the Borders region.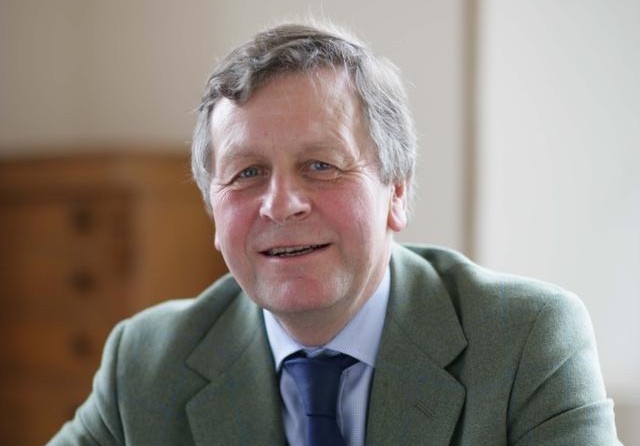 James Sugden, told the newspaper that "the tide had turned" for the Scottish textiles industry and that the "time is now" for the Scottish Government to back the innovation centre in an effort to underpin the industry's waxing strength.
According to the report, next month finance secretary John Swinney will meet the Scottish Textile & Leather Association, of which Johnstons of Elgin is a member and which is pushing for the establishment of the centre. The Scottish Funding Council initially refused to back the plans, the report said.
"Innovation is the key to our future. We need to take on new technology and we also need to make completely new products. But because of the fragmentation in the industry we need some educational back-up," Sugden told The Scotsman.
"The time is now. There has never been a better moment to start. Forget the oil and gas ­industry; they have a lot of money. Forget financial services; they have had their moment. Manufacturing has been on its own for so long. When people think about a mill, they think it is dark and satanic. We have fantastic customers and products. I think we will get it."
"These are very exciting times for the industry," Sugden said. "The tide has turned. The decline of manufacturing and the wave of importation that started in the early 2000s and decimated the industry in Scotland and the UK has stopped."
Known for its luxury cashmere and beautiful tweed products, Johnstons has been manufacturing in Elgin in north east Scotland since 1797. Its history is one of quality, resilience and above all outstanding provenance. The company manufactures its knitwear in the famous knitwear town of Hawick in the Scottish borders in southern Scotland.
Johnstons Elgin facility is the only mill in Scotland to take cashmere from fibre to fabric, and is the relied upon manufacturer for international fashion brands and Savile Row tailors alike. The company employs over 450 people in Elgin and 250 people in Hawick making it one of the country's largest textile manufacturers.
Source: The Scotsman
This article is also appears in...