15th November 2018, New York, NY
L'eggs Sheer Energy sponsors new Broadway shows
L'eggs, the iconic hosiery brand that has graced the legs of dancers and celebrities for decades, will help provide "the sheer energy" for a successful debut of The Cher Show and The Prom, two of Broadway's newest musicals. As a long-time supporter of women on and off the stage, L'eggs will serve as the exclusive opening night sponsor for the musicals.
"We are excited to support the amazing ensembles and talented teams behind these highly anticipated Broadway productions," said Jill King, Director and General Manager of L'eggs. "The L'eggs heritage revolves around supporting, celebrating, and empowering women as well as helping them look good and feel good through hosiery that is comfortable, stylish and energising."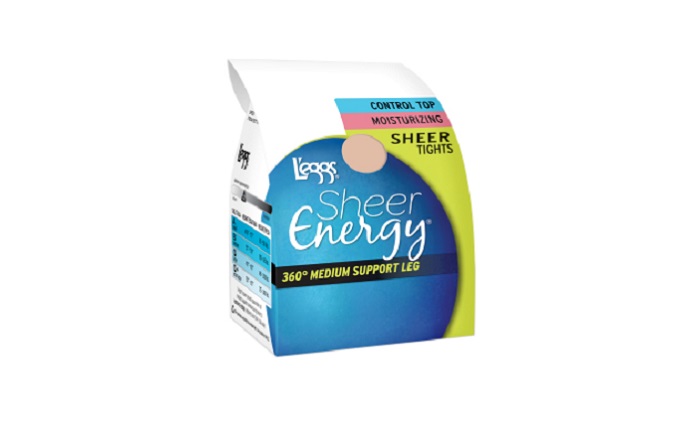 "L'eggs has a long history of introducing innovative hosiery to help legs feel and look their best from curtains up to the after-party," the company says. Recent product innovations include new Sheer Energy moisturising tights and Silken Mist run-resistant sheers. L'eggs hosiery is available at Walmart, Target, Walgreens, CVS, Kroger, and Publix stores nationwide and online at Hanes One Place.
The Prom, opening tonight at the Longacre Theatre, is a new musical comedy directed by Tony Award winner Casey Nicholaw, written by Bob Martin and Chad Beguelin, and featuring composer Matthew Sklar. The show centres around four fading stars whose desperate need of a new stage leads them to protest a small-town prom.
The Cher Show, opening on 3 December at the Neil Simon Theatre, is a new musical about the award-winning entertainer and pop-culture icon. The production, directed by Jason Moore, showcases 35 of Cher's smash hits and features costumes by designer Bob Mackie.
This article is also appears in...