Textile firms from the city and the county are hoping to win new product orders and strengthen relationships with major retailers after exhibiting at a major trade show Meet the Manufacturer, which highlighted the region's contribution to the industry.
Leicestershire Textiles Hub and 12 companies showcased their products in front of a national audience of buyers, designers and retailers in London last week.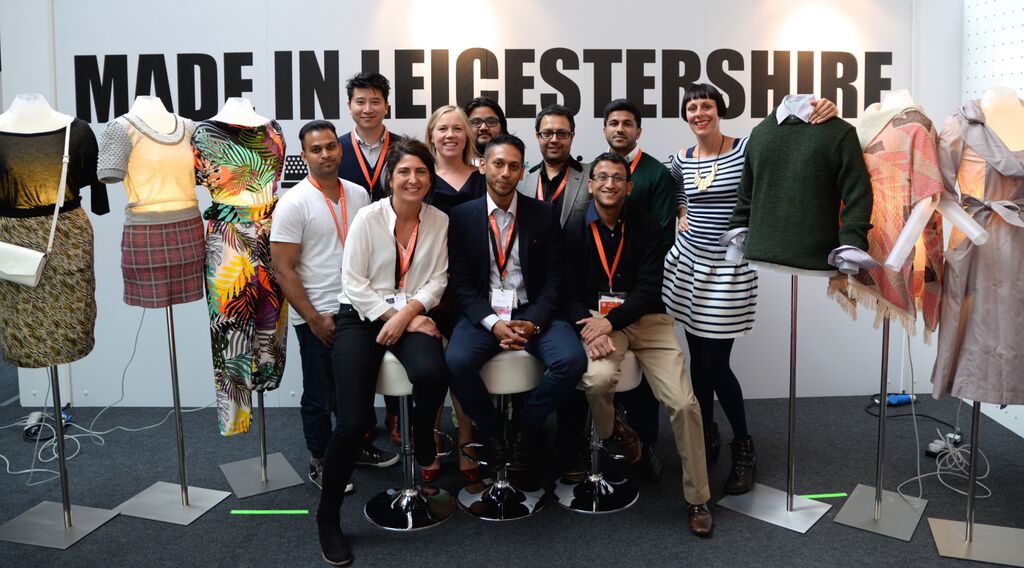 The event included a fashion show of products entirely made in Leicestershire, which was put together by celebrity stylist Zoe Lem, who is from the county.
Meeting buyers
Currently, 20% of textile garments manufactured in the UK are made in the city and county contributing £560 million to the economy. Simon Tolley, Sales Manager at label printers Soabar, based in Whetstone, said the firm had already received two orders following the event. "The show has been a very positive experience for us and we have already secured two orders and there are a few more in the pipeline," he added.
Minh Phan, Managing Director of Mowbray Leather Goods, based in Melton Mowbray, which manufactures leather goods, said the event was a good chance to showcase the collective textiles offering of the region. He noted: "We were the only belt manufacturer exhibiting and many people were genuinely surprised when we said that we still make products in the UK.
"It is too early to say whether it will lead to new orders but for us it was more a case of being present at the event and meeting buyers showcasing exactly what we do and how Leicestershire is manufacturing some quality products."
Overwhelming response
Bhavik Master, Director of knitwear manufacturer Jack Masters, based in Grace Road, Leicester, attended for the second successive year. "There was more confidence from buyers in the UK market and we are well placed to benefit from this as Leicestershire has a good proposition for those looking to source locally," he said.
"We met several interested buyers and retailers throughout the event and although it is long process we hope that it will lead to some contracts going forward and that it will strengthen our relationships with new and existing clients."
Abdul Bathin, Programme Manager at Leicestershire Textiles Hub, which also exhibited at the event, said it has received an overwhelming response during the two-day show. "Many people who visited us on the stand, especially after the fashion show, were pleasantly surprised to find just exactly how many products are made from Leicestershire," he explained.
Focus on Leicestershire
A number of Leicestershire businesses, from a variety of disciplines, exhibited at the event including knitwear, leather and hosiery producers, labels manufacturers and machinery suppliers. These include Elite Labels, Eurorose, 019 Group, Insanity Clothing, Pamela Mann, K Stevens, Fine Knits UK, MTEX Technologies, and Prototype 2.
The two-day event, organised by Make it British, also included a speech by Corin Crane, Director of the Leicester and Leicestershire Enterprise Partnership, about the contribution made by the region to the textiles economy and the work it has been doing to support the industry.
Leicestershire Textiles Hub, funded by the European Social Fund, supports local textile manufacturers by promoting the sector and helping businesses to grow and take advantage of new ideas, skills and technology.
This article is also appears in...