A manufacturing expert and celebrity fashion designer are to deliver a seminar aimed at helping textile firms in Leicestershire win big contracts during a two-part masterclass for city and county manufacturers, organised by The Leicestershire Textile Hub.
Over 30 Leicestershire businesses from a range of sectors are expected to attend the free Retailer Engagement event on how to tap into the current and emerging fashion trends across the globe.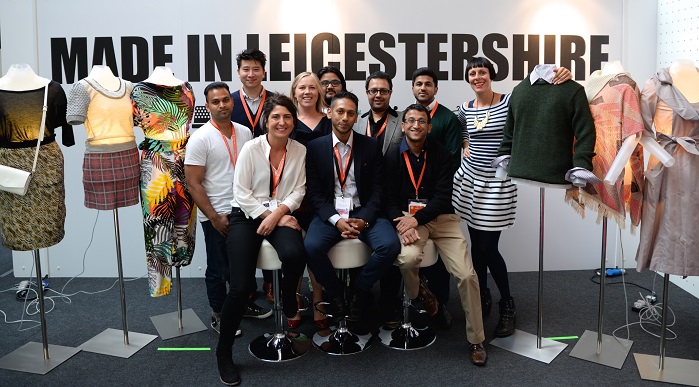 The interactive seminar will be delivered by Andy Dean, who has a wealth of experience within the manufacturing sector and fashion designer Zoe Lem.
Excellent opportunity
"It is an excellent opportunity for the region's textiles firms to build a growth strategy with tips for two experts who have nearly four decades of industry experience between them," said Abdul Bathin, hub programme manager.
"We have held a number of masterclasses recently and they are proving extremely popular with businesses," he added. "The textiles industry in Leicestershire seems to have gathered a real momentum of late and this event will help to continue this drive and we urge businesses to attend the event and benefit."
Product showcase
Andy Dean will focus on the opportunities available for Leicestershire suppliers while Zoe Lem, who has worked with celebrities such as Robbie Williams and Trinny and Susannah, will discuss how firms can work with high end designers and retailers.
Leicestershire Textiles Hub and 12 companies recently showcased their products in front of a national audience of buyers, designers and retailers at the annual Meet the Manufacturer event in London.
The event included a fashion show of products entirely made in the city and county and also included a speech by Corin Crane, director of the Leicester and Leicestershire Enterprise Partnership about the contribution made by the region to the textiles economy.
Leicestershire textile sector
The textile sector in Leicestershire is worth over £500 million to the UK economy with over 1,400 textile, apparel and leather manufacturers employing 8,500 people, the organisation reports.
Leicestershire Textiles Hub, funded by the European Social Fund, supports local textile manufacturers by promoting the sector and helping businesses to grow and take advantage of new ideas, skills and technology.
This article is also appears in...