11th February 2015, Leicester
Leicestershire textile firms to bid for funding to bring manufacturing back to UK
Textile firms are looking to tap into a multi-million pound funding scheme to bring more knitwear production back to Leicestershire, the Leicester Mercury reports.
Officials in the county have teamed up with counterparts in Manchester in a bid to secure Government cash worth up to £19 million to help revitalise the industry by acquiring new hi-tech machinery, which would allow textile manufacturers to relocate production from China, the Indian subcontinent and North Africa, according to the newspaper.
Knitwear production
The county's textile industry suffered thousands of job cuts in the mid to late 1990s and early 2000s as scores of manufacturers switched production to lower-cost overseas locations.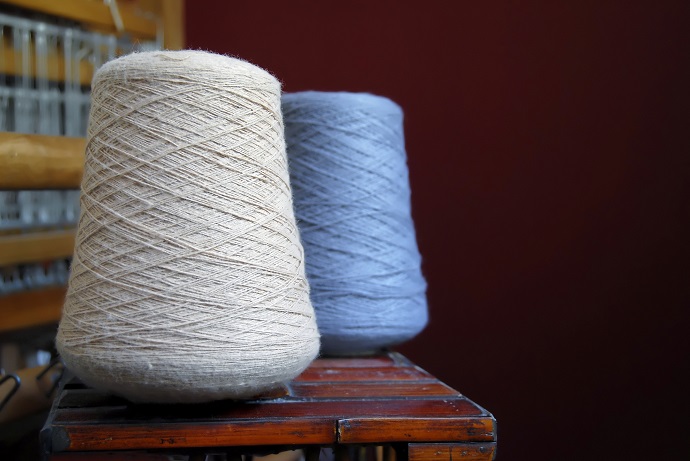 Now, a combination of increasing living standards in developing countries, transport costs and a call for more British-made products from consumers has made UK production attractive again, the newspaper reports.
Leicester and Leicestershire Enterprise Partnership (LLEP) is looking to secure further cash to help textile firms after using up a £21 million allocation from RGF, helping almost 200 firms create 1,800 jobs.
Made in the UK
The public-private sector organisation has partnered up with Greater Manchester's local enterprise partnership, which is bidding for up to £19 million from the Government to help the textile sector nationally. If they are successful, county officials would then look to access finance from this scheme on behalf of knitwear companies.
Sue Tilley, the LLEP's economic strategy manager, said to Leicester Mercury: "This collaboration between Leicester and Manchester is all about a made in the UK brand. There's such an appetite for growth in the textile sector and the only way they are going to do this is by investing in machinery."
"Manchester's textile industry is known for its woven goods, while in Leicester it's about knitted. Leicester has a reputation for fast fashion. We also need it to have a reputation for quality. What we are trying to get away from is all the negative press about the UK textile sector."
Partnership with Manchester
The partnership with Manchester was used as an example at a Houses of Parliament reception last week of how the LLEP was seeking new ways of growing the area's economy, the newspaper reports.
The body was praised by a senior executive of IBM, which is creating 300 jobs in the city, and other business leaders at the event. One county textile firm has already received cash thanks to LLEP's close relationship with Manchester LEP.
Fashion Fabric, of Thurmaston, has been given a grant of about £200,000 to go towards new hi-tech machinery as part of a £2 million investment.
This article is also appears in...