10th November 2011, Washington
Lenzing fibres get USDA sustainability certification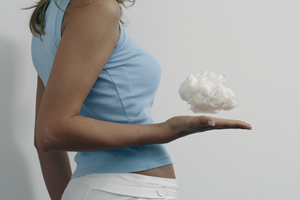 Lenzing has announced that it's Tencel and Lenzing FR fibres have been certified as 100% Biobased by the US Department of Agriculture (USDA).
The Biobased certification is part of the BioPreferred program which encourages government agencies and contractors to purchase products that are biobased or made from significant amounts of biobased materials. The purpose of the BioPreferred program is to increase the US government's use of environmentally-friendly products and to support the farmers, suppliers, and manufacturers who provide 'green' jobs and create more sustainable products and markets.
Biobased products are made of ingredients derived from renewable resources such as biological products, agricultural materials, forestry products, or marine products. In order to use the USDA's Biobased label, products must be tested and must meet the following criteria:
The product must be composed of or manufactured from biobased materials.
At least 25% of the carbon in the product must come from non-fossil sources.
Products are tested to analyze the ratio of Carbon 14 to Carbon 12 to determine whether the carbon in the product is from newer, renewable sources or older, fossil-based sources.
The product is made in a designated country. (Austria and the UK are designated for this program; China and India are not.)
According to Lenzing, in addition to being 100% Biobased and made from wood, Lenzing FR and Tencel are both high performance cellulose fibres that deliver unique and highly valuable benefits that make garments safer, cooler, drier, and more comfortable for those who are expected to perform under strenuous and physically challenging conditions.
Garments and textile products that are made with at least 25% Lenzing FR or Tencel and are manufactured in a designated country may be eligible to apply for Biobased preferred procurement status under the government's BioPreferred program. Lenzing personnel can assist customers with the application and certification process.
Made from sustainable beech wood, Tencel cellulose fibre is specially constructed with tiny, hydrophilic fibrils that give the fibre its special performance features. Lenzing says Tencel's fibrils yield fabrics with superior moisture management and cooling properties and that Tencel is smooth and comfortable against the skin.
Lenzing FR is a specialty cellulose fibre that aims to provide outstanding thermal insulation to protect skin from extreme heat sources such as flame, electric arc, and heat-intensive industrial operations. When blended with aramid fibres, Lenzing FR is said to significantly improve heat transfer index performance. Lenzing FR's inherent moisture management properties aim to make protective garments more comfortable, reducing physical stress and exertion which can be detrimental to the wearer's performance and safety.
This article is also appears in...