Submitted by the Packaging Center Graz, a 'Vegetable Nets from Cellulose Fibers' project, made of 100% Lenzing Modal Color, has received an award in the category 'fibre PLUS' at this year's printissimo|embalissimo|fibre PLUS gala awards ceremony, that took place in Vienna on June 18, 2013.
100% Lenzing Modal Color is used for the production of the raschel knitted nets, which were developed in a joint project involving the Packaging Center Graz, Lenzing and spinning company Borckenstein, a long-standing Lenzing partner.
Award-winning
Berndt Köll, Global Innovation & Business Development Director, Textile fibres, Marina Crnoja-Cosic and Uli Renz, Textile Engineering, accepted the prize on behalf of Lenzing.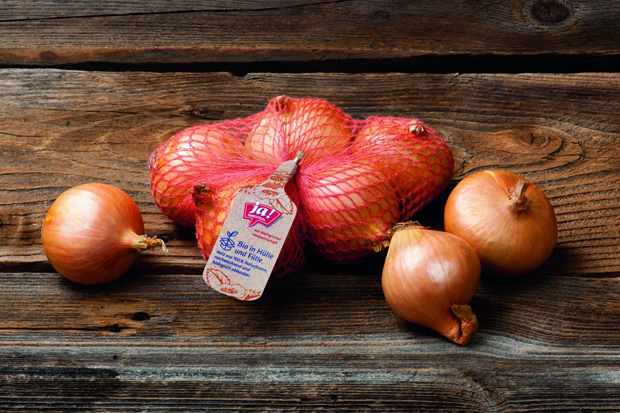 Marina Crnoja-Cosic said: "fibre PLUS is already the second award which our nets have received. For us this is a clear signal of the growing environmental awareness in the packaging sector. At the same time, we consider this award to be a mandate to move ahead in this direction."
Since the beginning of the year, these nets have already been used by the organic food supplier Ja! Natürlich, and are also now being used by the Zurück zum Ursprung product line.
Green nets
The Modal Color nets are designed to keep the vegetables fresh due to their moisture-regulating and breathable properties. They can also be conveniently disposed of in the home compost because they are biodegradable.
According to Lenzing, Modal Color is produced from European beech wood and is therefore 100% natural with more than one-third of the wood being derived from Austrian forests. Pulp and fibre production are carried out in line with the principle of sustainability - Lenzing manufactures the pulp it uses itself, and therefore exerts control over the entire production process.
This article is also appears in...