14th January 2013, London
Liu Fang's work: the contrast between strong and soft.
I recently came across the work of Liu Fang whilst browsing online. I actually remember seeing some of her catwalk pieces when her collection was showcased in Paris last September but it is her sculptural knitwear that really caught my eye. Fang showed during Paris fashion week, a dream for most designers, as part of "China in Paris". Now on its fifth edition, this initiative aims to promote Chinese designers.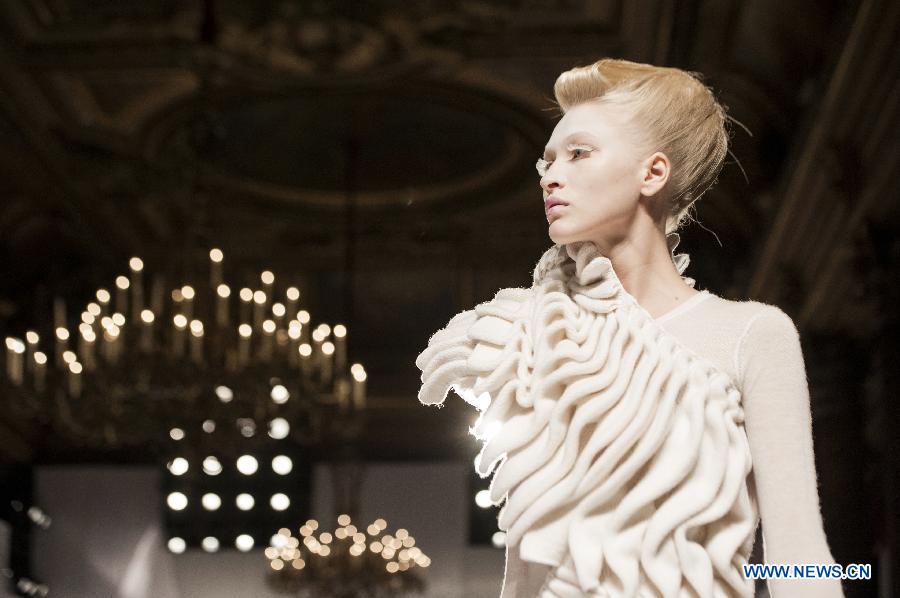 Her collection, called "Dynamic Lineation", is characterised by contrasting soft and strong elements that complement each other to create some very impressive wearable structures. This contrast reminded me of a quote by famous Chinese philosopher Lao Tzu: "Water is fluid, soft and yielding. But water will wear away rock, which is rigid and cannot yield. As a rule, whatever is fluid, soft and yielding will overcome whatever is rigid and hard. This is another paradox: what is soft is strong."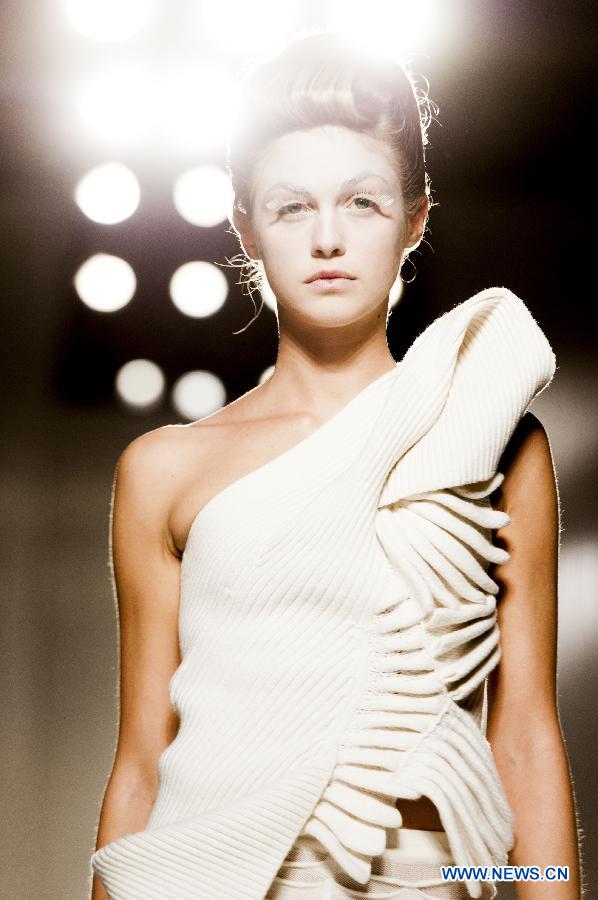 This is definitely true for Liu's work, her garments vaguely capture the beauty of classic Greek sculptures, their strong and yet ethereal presence.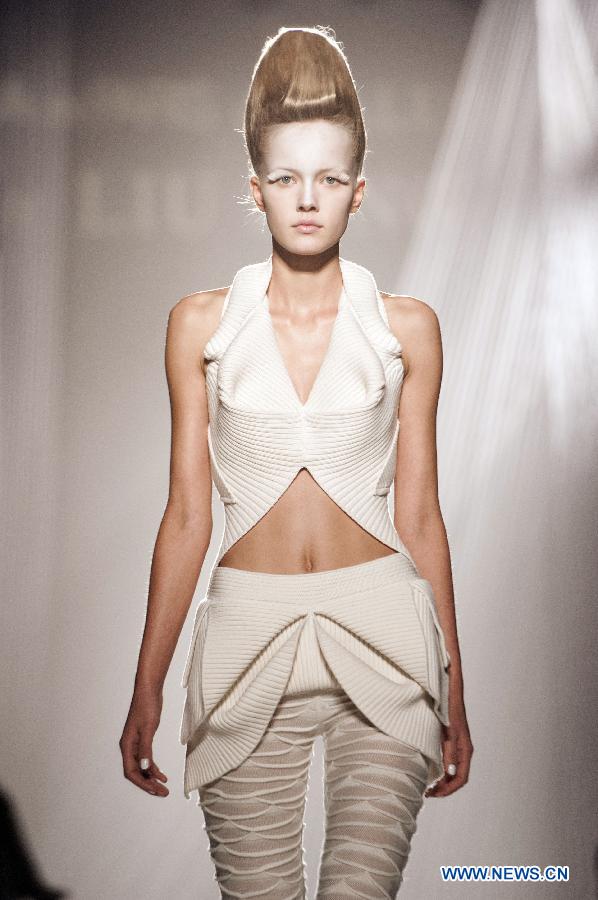 This contrast between soft and strong is an aspect that is also part of Chinese heritage: in martial arts, the traditional Taijitu symbol represents the yin and yang, the hard and soft and all dualities that are present in every aspect of life.
This article is also appears in...