10th October 2009, Brescia
Lonati sells 2500 machines to Chinas Zhejiang Langsha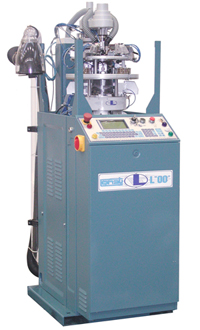 Italy's Lonati Group has signed a contract worth 35 million Euros with leading Chinese sock and hosiery producer Zhejiang Langsha Stocking Ltd for 2500 machines, including 2350 Lonati machines and 150 Santoni seamless machines. The contract amounts to about five months worth of work for the Brescia company, which produces on average 7000 machines per year.
The deal was signed last week by Mr Ettore Lonati and Langsha representatives in the presence of Lonati family members, Chinese trade representatives and local dignitaries.
Speaking at this week's Lonati in-house show in Brescia, Sales Director Sergio Del Re told Knitting Industry.com: "We are of course delighted to have received such a large order for a total of 2350 machines. The order is split evenly between sock machines and pantyhose machines. Langsha is an existing customer of ours and already has a substantial number of Lonati machines."
Langsha, whose annual export turnover is in excess of $50 million, owns around 4,000 sets of most advanced sock machines imported from the US, Japan and Italy, 1000 of which are Lonati machines. Langsha produces both socks and hosiery for some of the world's leading brands including Adidas, Puma, Walmart, M&S, Kunert, JC Penney and Sara Lee.
This article is also appears in...