10th November 2016, Brescia
Lonati successfully defends automatic toe closing patents
Leading Italian hosiery machine manufacturer Lonati has won a sock machine copying case against Taiwanese rival Da Kong Enterprise, a producer of circular knitting machines for socks, scarves and braids. The case concerns the copying of Lonati's revolutionary automatic toe closing system for linking (closing) socks directly on the knitting machine.
Lonati, media reports and industry sources all say that Da Kong's efforts to try to copy Lonati's machines have been thoroughly thwarted by the Italian producer. Da Kong has apparently claimed in public statements that it has become a match for Lonati machines thanks to a toe-closing device it has developed through an alliance with another Brescia, Italy based company called Sunrise srl, founded by a former staff member of a Lonati company (thought to be Sangiacomo). Sunrise srl is thought to be wholly owned or part owned by Da Kong.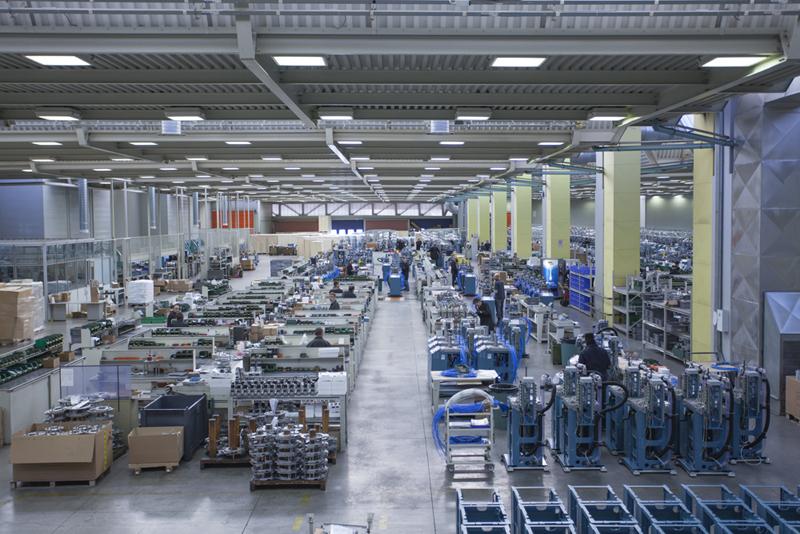 Accordingly, Lonati asked an Italian court for Da Kong's offending 'copycat machines' to face 'sanctions', as they were presented by the Taiwanese company at multiple international exhibitions, including the ITM Istanbul trade fair in 2013 and the 2014 International Fair of Yiwu in China. Reports say that last year, Da Kong even changed the initials on an offending machine it displayed at ITMA in Milan in order to avoid detection.
Inhibitory order
A month before ITMA Asia + CITME, which took place in Shanghai, China, from 21-25 October this year, a specialised corporate section of Milan's court issued an inhibitory order and a seizure order, which blocked further commercialisation of the copied machines and ordered Da Kong and Sunrise to repurchase those machines that have already been sold. Lonati placed a large placard to publicise its legal win in the patent dispute on its booth at ITMA Asia + CITME last month (see picture).
"The Lonati case shows that the patent system works, the legal instruments to defend patents against counterfeiters in the Far East are there," said Cesare Galli, one of the lawyers who followed the case. Lonati now wants damages paid and restitution of profits.
Lonati
Lonati, founded in 1946, is today the world's leading manufacturer of men's and women's hosiery machines, with about 8,000 machines produced each year, exported to over 60 countries. Some of the most important markets for Lonati are China, Turkey, Pakistan, Central America and USA.
The company is part of the Lonati Group, as well as Santoni, a leading producer of large diameter seamless machines, Dinema, specialising in design and implementation of hardware and software for textile machines, and Tecnopea, a producer of automatic machines for finishing and packaging of socks.
This article is also appears in...