17th January 2013, London
London Collections: Men - Highlights
So last week was that time of the year when I wish I was more popular and got some invitations for some fashion shows: London fashion week, menswear. I personally have always found menswear much more exciting than womenswear, it is an area that still has a great scope for innovation and experimentation.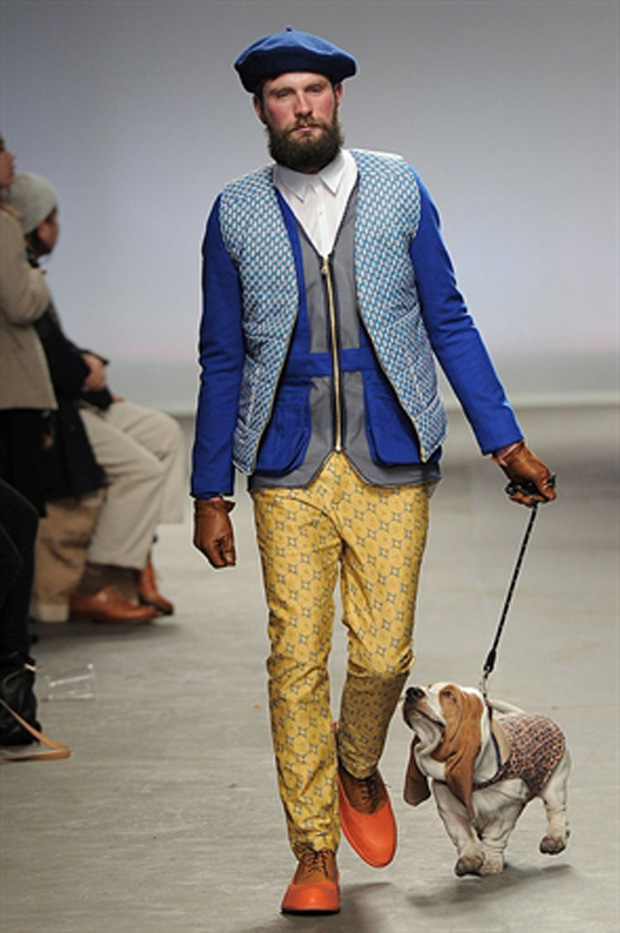 Despite being the autumn/winter edition, I didn't see so much knitwear. Of all the shows I saw online, Sibling stood out as usual: this season they showed a mix of furry jumpers, chunky, hand knitted accessories (the oversized gloves along with the snoods/hats were my favourite) and some really cool shorts in a red leopard print pattern.
Aitor Throup presented an exquisitely dark collection in a very theatrical installation that featured mannequins made out of metal. One of his recurring elements, the skull, also appeared in this collection as a beautiful back pack.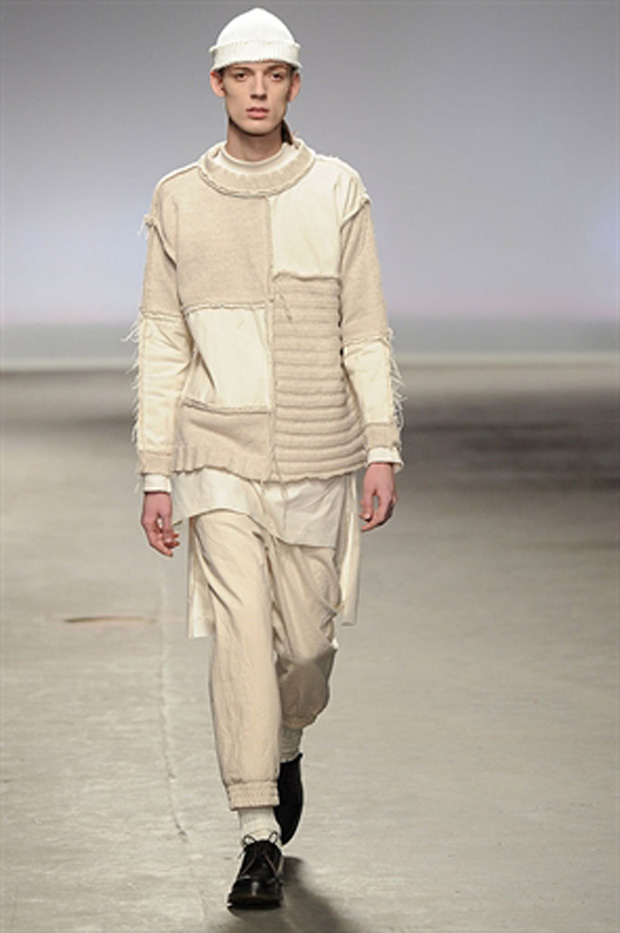 I was also really impressed with the designers that showed as part of MEN, the initiative promoted by Fashion East and Topman. This season's designers were Astrid Andersen, Craig Green and Agi and Sam.
Andersen the most amazing shell suit inspired oufits in luscious blues, purples and gold. Craig Green's collection featured monochrome garments layered with beautiful jackets and jumpers. His sculptural head pieces were also a show stopper.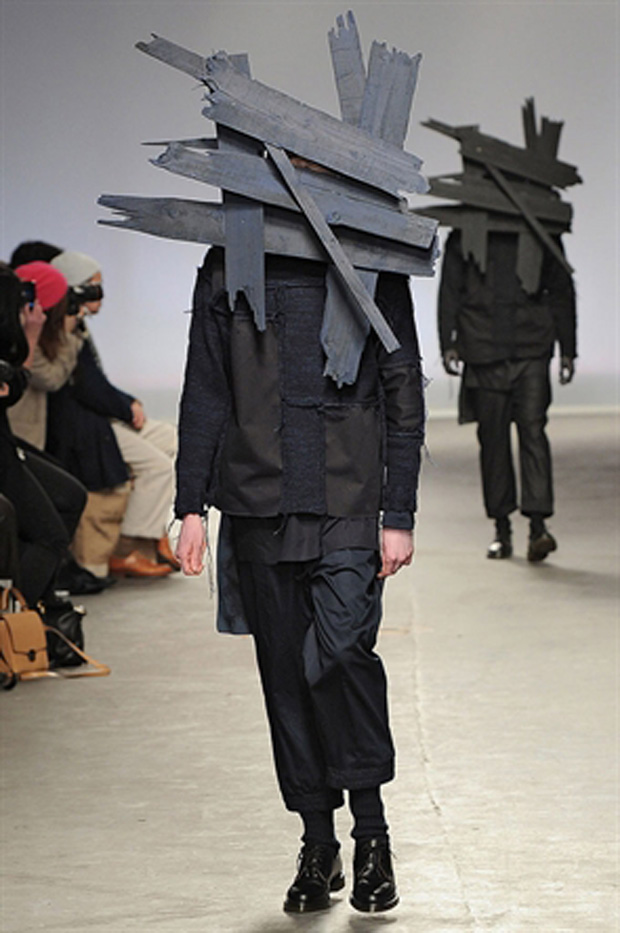 Agi and Sam were my absolute favourite, I love their very subtle humour and their cheekiness that shines through their work: the models they chose for this collection were a clash of what I would call "post-dandy chic" and "Bavarian Geek".
I adore their very informal, yet very sophisticated sense of elegance and I am sure they will keep shining with more beautiful collection. I will definitely keep my eyes on these boys.
This article is also appears in...