17th November 2011, Geneva
Lycra beauty fabric available for shaping swimwear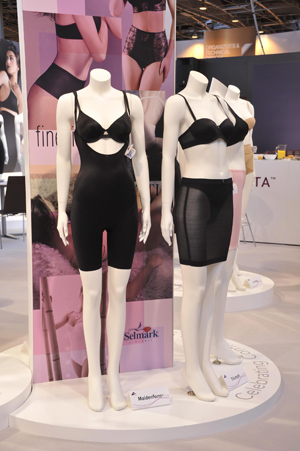 Invista is now offering the next evolution of its Lycra beauty fabric with enhanced benefits for swimwear. According to the company's website, Lycra beauty fabrics for swimwear meet Xtra Life Lycra fibre standards to resist suntan lotion, body oils, UV exposure, and chlorine, for long-lasting beautiful shaping at the pool or at the beach.
Following the success of the Lycra beauty fabric launch in shaping for intimates, Invista says it commissioned a consumer research study* in early 2011, the results of which showed that 96% percent of women rate 'fit' as the most important swimwear feature.
The study is also said to have highlighted that; overall, women want more comfort, improved shaping performance and more emotional satisfaction from their swimwear.
However, it also found that there is a large gap between the perceived importance and the level of satisfaction across all attributes among women who were interested in shaping swimwear.
Lycra beauty fabric for swimwear identifies two categories to help brands choose attributes that are designed to meet specific needs:
Firm: For beautifully slimming suits with comfort in motion
Extra Firm: For garments needing a high degree of recovery power for specialized shaping designs
More information on Lycra beauty fabric for swimwear, can be found in the Lycra beauty fabric for swimwear brochure on the company's website.
*Source: Strategic Insights. Global Consumer Swimwear Study 2011.
This article is also appears in...