20th November 2015, New York
Made in USA: If You Build it, They Will Come (Back)
Lindsay Mann reports from New York City
I've been told I get a twinkle in my eye when I talk about domestic manufacturing in the United States, so this one is coming from the heart… and a few years of industry observation. For me, domestic manufacturing represents craftsmanship, quality, and community, three things I value as both a designer and a consumer. Being entrepreneurial and having worked with other startup brands, the accessibility of manufacturing locally is imperative to efficient decision making on a smaller scale. It also has the potential to have a serious impact, economically, on a larger scale.
In 2011, there was an insane demand for Made in USA knitwear products. The few domestic knitting factories that existed had their phones ringing off the hook and capacities filled quickly. Many knitwear manufacturers weren't ready to meet the sudden high demand. Companies tried to squeeze their way into manufacturer's schedules and eventually had to give up because what they needed simply wasn't there. Supply and demand, basic economics, plenty of demand, not enough supply. Hello, opportunity!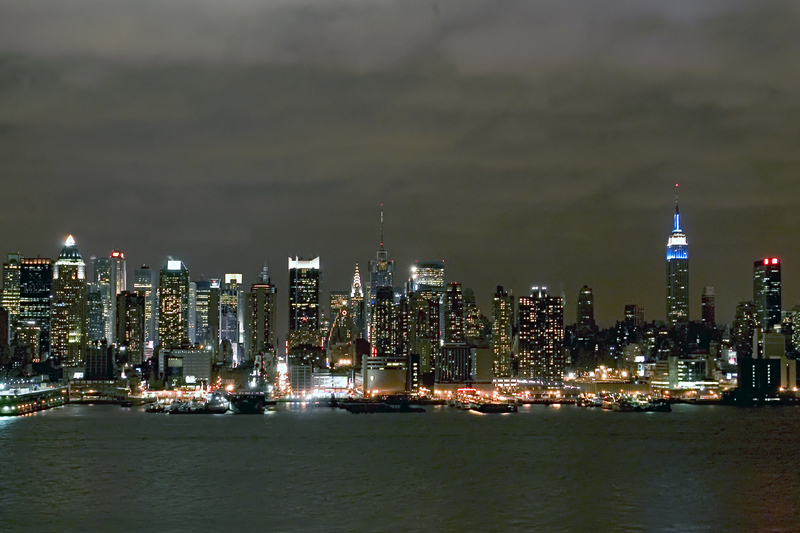 Almost five years later, the demand continues and slowly but surely so does the availability to manufacture. Those who caught on to the opportunity have developed innovative businesses to support the exploration and execution of manufacturing locally. As I am mostly familiar with the New York fashion industry, I greatly admire Manufacture New York and Maker's Row who have become icons of local manufacturing. They have developed resource platforms to connect designers to production facilities, creating a very inspirational community.
Why is it taking so long to get this all up and running? A number of factors come into play such as cost, capacity, lack of manufacturers, lack of workers, and time. Most of the fashion industry works on a specific calendar and the transition from one factory to another can add extra time and work to already very stressed deadlines. What ends up happening is that companies decide it's easier to keep the status quo and not make the transition. It also takes time for manufacturers to get up and running or to expand. Production has gone overseas for a long time, therefore, brands and manufacturers have a lot of catching up to do. The process is slow, but promising.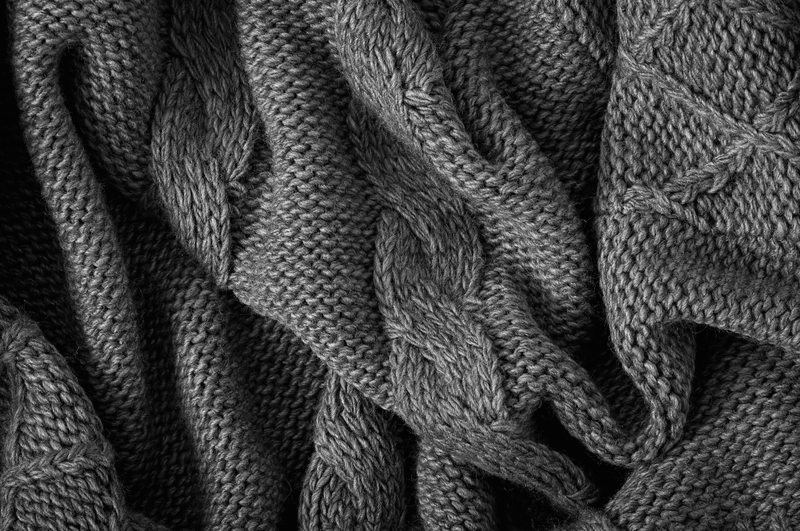 Cost is the biggest challenge. From an economic perspective, no, it's not cheap to produce in the U.S. But where is that additional money going? You're paying for a technician or seamstress to receive a fair wage. Doesn't everyone want to get paid fairly at their job? That's something to support! Domestic manufacturers cannot compete with the low prices that overseas factories are offering, and I don't think they should. If the higher pricing structure includes a fair wage to workers and better quality, don't compete. That higher cost is worth every penny.
Cheaper products are also often poorer quality. At the end of the day, are we as consumers purchasing something of value? Are we purchasing products that are worth our hard earned cash? I feel good when I wear something of higher quality and I feel even better when I know how/where it's made and that I supported something I believe in. There's a connection and a sense of pride that comes with that. It also builds brand loyalty, which newer brands recognize. A strong consumer culture has grown from those exact values and consumers have begun to take responsibility for their purchases. Consumers should know they can make a big difference, if they want to.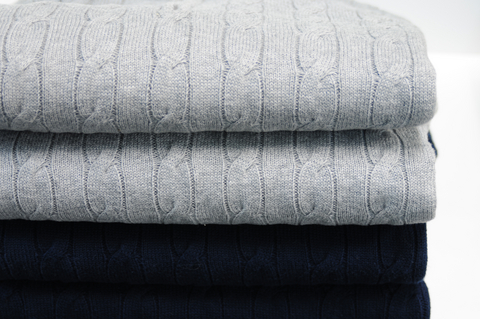 So what does garment manufacturing in the U.S. look like or what can it look like? (I'll be elaborating on my personal experience in knitwear manufacturing, of course.) Imagine a large building with floor to ceiling windows, carpeted floors, indoor plants, computers, desks, lobbies, conference rooms, etc. Sounds like your typical office building interior, right? Now add in sewing machines, washers & dryers, steamers, and a large room with computerized knitting machines. My descriptions specifically reference the facilities of Shima Seiki USA in New Jersey as well as Avatar Technology in California, both of which offer WholeGarment knitwear production.
Small or large scale, there's a broad range of domestic manufacturing facilities, from huge warehouses with hundreds of machines all the way down to small studio spaces with one single designer or programmer and one or two knitting machines. There's potential to accommodate both mass market and low minimum seeking startups. Let's support this, let's build it up. It's happening already; let's see more of it. America used to be filled with textile mills and garment factories. Buy those abandoned factories back up and fill them with machines!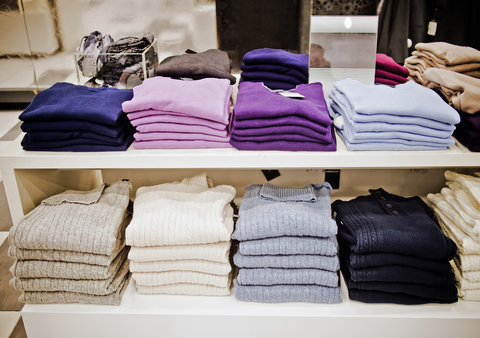 If you're a clothing brand in the U.S., why not try to produce in your own country? Or at least offer capsule collections of Made in U.S.A. products? Made in U.S.A., sustainability, transparency, I call these "Karma Points" and I encourage all brands to adopt them as their selling points. Spread that goodness and that goodness will come back to you. I also strongly believe that these will become fundamental selling points moving forward. They already are the basis of so many new brands. Someday soon, these company values will be expected from the consumer. It might be time to prepare for that and make those branding and marketing changes now. That's my two cents as a brand consultant, for free.
I mean, who am I to tell you what should be done in the industry? Just a designer/educated consumer/someone who works closely with domestic manufacturers. I see all perspectives here. I see the problems to be solved and I see the need for more people, brands, consumers, and manufacturers, to be involved in solving them. We all have our part in this. We all have the ability to contribute to great change. That being stated, I'm very optimistic that American garment manufacturing will be a powerhouse in the world again soon.
This article is also appears in...