Interviews
Man on a seamless mission
Cesare Citterio, textiles entrepreneur and owner of Cifra SpA, a world leader in the field of seamlessly knitted garments, is a man on a mission – a warp knitting seamless mission - or as Citterio likes to call it a 'WKS' mission.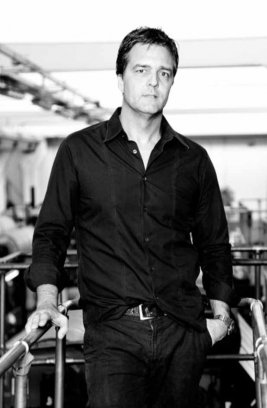 3rd April 2013
Knitting Industry
| Milan
Cesare Citterio, textiles entrepreneur and owner of Cifra SpA, a world leader in the field of seamlessly knitted garments, is a man on a mission – a warp knitting seamless mission - or as Citterio likes to call it a 'WKS' mission.
Citterio's passion for manufacturing and marketing the company's patented WKS seamlessly knitted garments is highly contagious and goes back to the early days of his career when he worked in the family business just north of the city of Milan in Northern Italy.
The Citterio family's business was as a producer of raschel knitted agricultural nets until the young Cesare took over. A trained engineer, Citterio undertook an extensive one year warp knitting training programme at German machine builder Karl Mayer before setting out on his quest to create some of the world's finest seamless garments - gradually converting the family production facilities to produce seamless hosiery, fashion garments, lingerie, sportswear, medical garments and shape wear.
Today as CEO and owner of Cifra, Citterio watches over the high quality production of exquisite garments for many of the world's leading brands including Victoria's Secret, Hanesbrands, Calzedonia, Wolford and Jonathan Aston. Cifra has many more customers which Citterio prefers not to mention but - 'Cifra – the name behind the brands' - the company's slogan, seems really appropriate.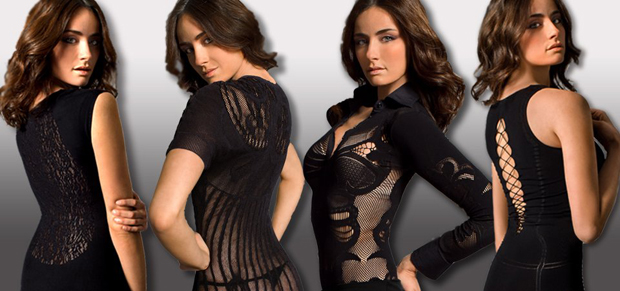 Cifra is one of a handful of companies in the world which has exploited the true potential of warp knit seamless technology to date – and Citterio is the driving force behind the success story.
The machine technology was developed by Karl Mayer and its Japanese subsidiary Nippon Mayer some years ago but the past few years have seen greater interest in the technology after the addition of piezo jacquard technology extended the patterning and shaping potential.
Once again Citterio has not been slow to exploit the technology – Cifra's innovative stretch jacquard fashions can be seen in the ranges of the world's top designers on the catwalks of Milan and Paris. A string of patents and registered designs aims to protect the company's high profile customers.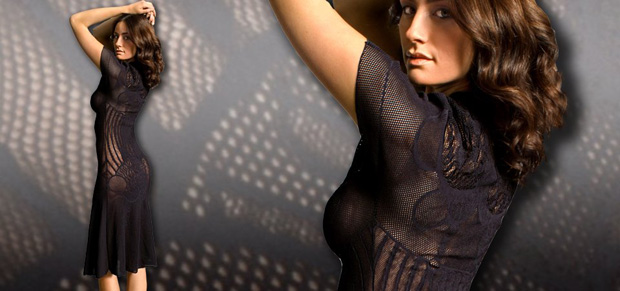 Under Citterio's careful guidance Cifra runs a plant of mainly multi head double needle bar jacquard raschel machines which knit multiple seamless garments simultaneously side by side. With its 24 hour production schedule, the Italian company has the capacity to produce 150,000 pairs of stockings alone per day.
Differentiation
The video below - 'Difference between WKS and circular knitting' shows a fascinating hands-on presentation by Citterio, where the entrepreneur uses a wide range of diagrams, props and of course garments to illustrate his views and explain the differences between WKS and circular seamless production.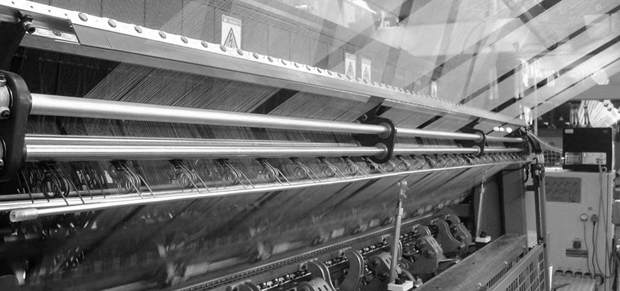 Citterio takes on the persona of a university lecturer, where his ability to communicate powerfully stands out alongside his knowledge and passion for his subject - he talks in detail about the WKS process and describes its advantages versus circular seamless technology.
The idea of making a video which explains the difference between the two technologies is typical of the man. Citterio is a shrewd Italian entrepreneur who realises that his competition - circular seamless technology - is well known and very well established – and that he has to find a powerful way to communicate his message.
Passion for sportswear
Cifra is strong in seamless lingerie, hosiery body wear and fashion but this is not enough for Cesare Citterio. He wants to conquer other markets – especially sportswear. Citterio goes on to talk about the attraction of WKS for sports brands and the company's recently formed partnership with the Israeli circular seamless giant Tefron with its access to US sportswear markets.
"In the past year we have been exploring new industry applications such as sports, medical and cosmetic textiles," Citterio says. ""For the future of warp knitting seamless, I imagine great development in the sports sector," he adds.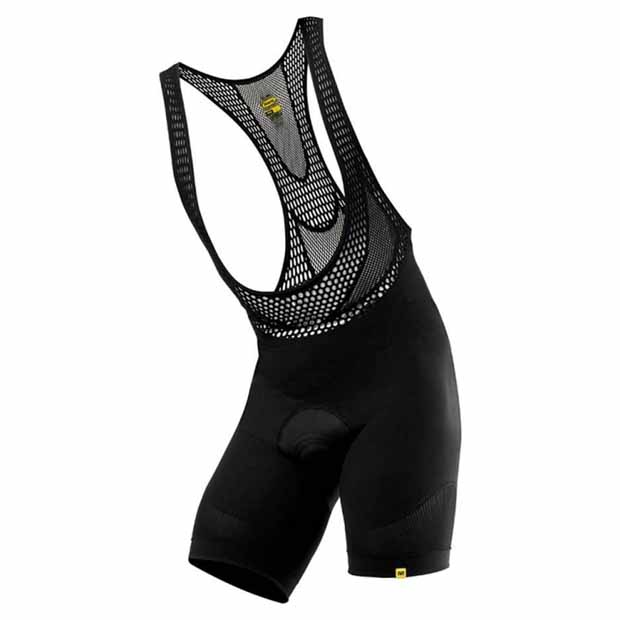 "Compared to circular seamless our WKS gives far greater possibilities in terms of personalisation, compression, shapes and ventilation," Citterio enthuses. "We are developing amazing prototypes for the top sports brands and soon you will see the results in the market."
In terms of sportswear, Citterio explains that another major advantage WKS has over circular seamless is in tights and leggings – where the raschel machine can make the complete garment in one piece without seams, which is not possible on a circular seamless machine. "Especially for the legs the circular seamless cannot make full seamless," Citterio says.
Collaborate to win
In January last year Cifra and Tefron, two of the world's market leading manufacturers of knitted seamless apparel announced they would collaborate to produce a new line of unique lingerie, bodyshapers, posture garments and sportswear products based on seamless warp knitting technology.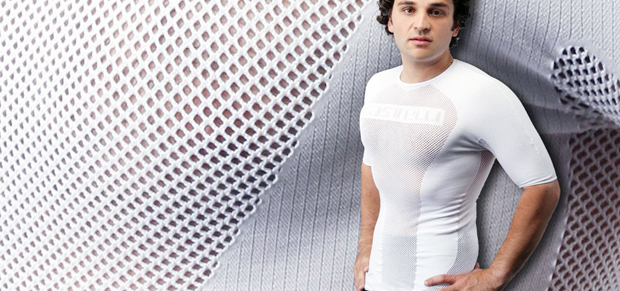 Under the new agreement Cifra, using its extensive know how in the warp knit seamless field, jointly designs and develops products with Tefron, which are knitted on Cifra's state-of-the-art double needle bar jacquard raschel knitting machines at its Verano Brianza plant in Milan.
Tefron lists amongst its customers leading international players such as Hanesbrands, Reebok, Patagonia, GAP, Calvin Klein, Wal-Mart and Victoria's Secret. Cifra will also benefit from being able to reach markets it does not currently reach such as sportswear and will also benefit from Tefron's global distribution network and its considerable US customer base.
This video shows potential areas of application of WKS in sports and has some good footage of Citterio's WKS machines in production. . .
On the cosmetic textiles front, Citterio launched a brand new line of beauty and sports apparel called Doubleskin in September 2012, which combines the Milan based company's seamless warp knitting technology with Rhodia's bioactive fibre Emana.
Emana is Rhodia's polyamide 6.6 based intelligent yarn which incorporates a patented additive offering thermo-regulation properties and improving blood micro-circulation when in contact with the skin for more than six hours.
Some of the benefits claimed for Emana include improvements in skin elasticity and softness, reduction in cellulite and improvement in sports performance. This video explains the technology and the benefits it provides. . .
In the studio
Away from sampling and production Citterio seems to be equally at home in the studio overseeing a Cifra photo shoot with professional photographers and models. This nicely shot black and white video shows a range of sexy Cifra garments at their best on striking models – and note Citterio in hands on mode with the video equipment. . .
Citterio is extremely positive about Cifra's future and rightly so. The company goes from strength to strength as an early adopter of new technologies and materials and constantly strives to deliver innovation in seamless garments, entering new markets as it goes. As Citterio says: "Only those who can make innovations and realize new and complex high quality products can globally compete in all markets."
Further reading
Cifra launches Doubleskin with Emana
Warp & Weft - Cifra & Tefron in Seamless Partnership
ISPO success for seamless specialist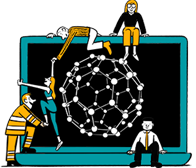 Business intelligence for the fibre, textiles and apparel industries: technologies, innovations, markets, investments, trade policy, sourcing, strategy...
Find out more