Today's consumers of snow sports apparel are demanding clothing which – as well as being breathable, water repellent and wind repellent – is comfortable, environmentally sustainable, protective and stylish, according to a new report from the global business information company Textiles Intelligence – Snow sports apparel: balancing comfort, protection and style.
Snow sports apparel plays a crucial role in comfort by ensuring that the wearer does not become cold or wet when spending many hours exposed to temperatures below freezing. However, consumers are now demanding garments which will not only keep them warm and dry but which also have enhanced performance properties such as improved breathability, light weight, softness and stretch.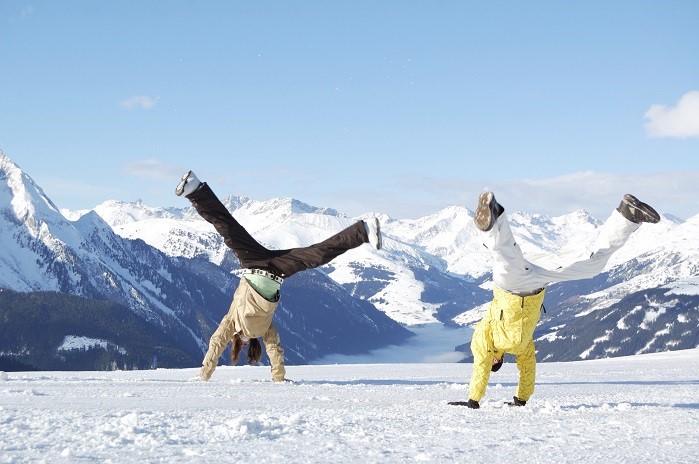 Furthermore, consumers are demanding snow sports clothing which can be worn when participating in other outdoor sports and even for day-to-day wear. As such, style has become critically important, and there is a focus on skiwear which has a sleek aesthetic and incorporates fashionable colours.
Given the importance of comfort and style, manufacturers have developed insulating materials which have low bulk, are stretchable, and, in some cases, provide adjustable levels of insulation.
Moreover, environmental sustainability is seen by consumers as being increasingly important, and this has led to the development of products which are designed to be recycled more easily at the end of their useful lives. Also, there has been an increase in the number of products which incorporate natural fibres, and fibres made from recycled materials.
Specialist protective features are also gaining in prominence as the popularity of activities which are more extreme – such as off-piste skiing and ski touring – increases. Several garments now incorporate pockets specifically designed for storing avalanche beacons. Also, there have been developments in specialist safety products such as body armour, helmets, and backpacks which incorporate avalanche air bags.
Looking ahead, the snow sports industry faces many challenges, including the effect of climate change on snowfall, and hence the operation of ski areas, and the overall accessibility of snow sports facilities for new participants. Also, the costs associated with snow sports activities and vacations – including accommodation, equipment rental, ski passes, snow sports apparel and travel – can be high.
However, there is growing interest in snow sports in developing markets in Asia, and rates of snow sports participation in several countries worldwide remain high.
Overall, consumers of snow sports apparel are willing to pay a premium for products which meet all their demands. As such, the future is bright for companies which can drive technological developments and achieve a balance between comfort protection and style.
'Snow sports apparel: balancing comfort, protection and style' was published by the global business information company Textiles Intelligence and can be purchased by following the link below:
Snow sports apparel: balancing comfort, protection and style
Other recently published reports from Textiles Intelligence include:
Performance apparel markets: product developments and innovations, March 2016
Performance apparel markets: business update, March 2016
This article is also appears in...