The beachwear world is meeting in Florence for the eighth edition of Mare D'Amare international beachwear exhibition that will take place from 18-20 July 2015 at the Fortezza da Basso exhibition centre.
The exhibition programme is going to feature events, fashion shows, workshops and above all beachwear collections by over 250 brands from all over the world displaying the wide offer of the compartment.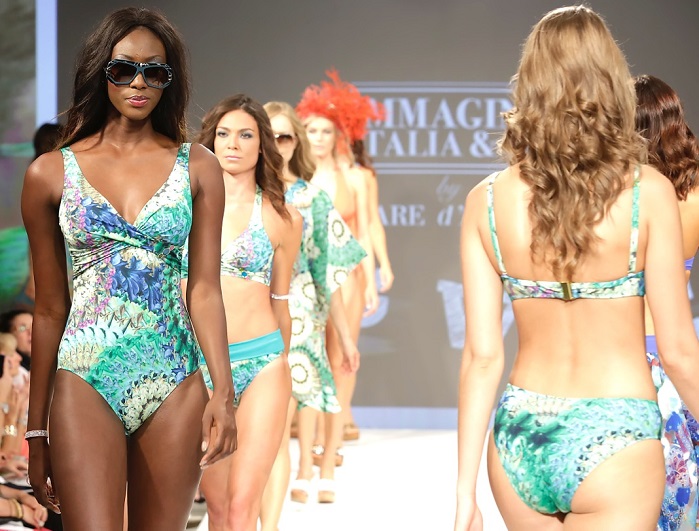 The show is a unique and exclusive occasion for trade operators and specialists to gain the most comprehensive overview of 2016 summer trends, organisers believe.
Highlights
The events are going to be virtually lived on the internet, thanks to the innovative digital platform Mare D'Amare Digital, the first trade platform in Italy, which this year is going to be expanded and redeveloped in order to allow brands to interact through their qualified showcase at mouse-hand.
"Our real strength lies in the very will of getting better and improving every year – since we have been offering a full and cutting-edge service to our visitors ever since, in order to make the full range of our proposals available and easy to be accessed," commented Alessandro Legnaioli, President of the trade fair.
"It is no coincidence that our advertising campaign is referring to this different and lively approach. A happy guest is a very mindful guest, and a mindful guest is very aware of their choices. Never forget that the beachwear universe is a lively and colourful universe itself, featured by light-heartedness and a quite uncommon life style. This is the real value of our project."
Novelties
Among the novelties to be presented at the exhibition is the first edition of Fashion Trailer, a unique contest dedicated to video-clips that will take place before the presentation of fair collections.
Amateurs and professionals will be asked to produce a short movie referring to either beachwear or underwear, with only one essential requirement of using collection pieces of the exhibiting companies. Up for grabs are prizes and ensured visibility, organisers report.
This article is also appears in...