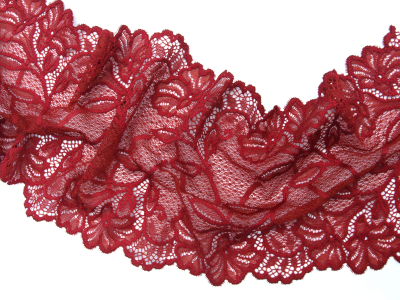 Following the success of the last year's debut, MarediModa Cannes, the international trade show dedicated to textiles and accessories for beachwear and underwear, will present the new MarediModa Trend Board 2016, a privileged observatory forecasting trends for S/S 2018.
Starting this year, NABA, Nuova Accademia di Belle Arti Milano, will be part of the working team composed by WGSN, the leading trend forecasting authority and Mr David Shah, a histrionic icon of style trends, colours and social changes, as well as publisher of the TextileView.
The NABA team will be composed by students belonging to the three-year BA Program in Fashion Design guided by their tutor Mrs Colomba Leddi.
Trend survey
Also, this year WGSN will conduct a survey which will include four macro trends for beachwear and two for the underwear 2018.
Once the macro trends are outlined, NABA team will develop and complete the trend forecasting with more specific suggestions and tips going into each trend in depth, to make it as applicable as possible. The valuable contribution of David Shah, who has been collaborating with MarediModa for a long time, will help define trends 2018 in terms of style and colours, organisers report.
Project
The project will start with a round table of all participants (WGSN – NABA – DAVID SHAH) coordinated by MarediModa. The event will take place at NABA Headquarters in Milan.
MarediModa Trend Board Forecasting will be presented in Como and Barcelona in May. People in charge of style from companies exhibiting at MarediModa will use this information to create collections, which will be presented in Cannes from 8-10 November 2016.
NABA ACADEMY will be responsible for designing the Trend Forum Area at the exhibition.
MarediModa
MarediModa, at its 15th edition, is organized by MarediModa Scarl, a non-profit consortium, to promote the European high quality production of textiles and accessories for beachwear and underwear only produced by European companies.
David Shah
David Shah is a publisher at Metropolitan Publishing BV (Textile View, View2, Viewpoint, PantoneView Colour Planner, Textile View VIFF China). In the past, he was co-publisher at United Publishers S.A. Paris (View on Colour).
David is also a design and marketing consultant for leading companies in Europe, ranging from fashion to automotive, pharmaceuticals and white goods. He is a regular speaker on social and design trends at events worldwide.
This article is also appears in...