2nd February 2011, Port Louis
Mauritius textile sector to recover in 2011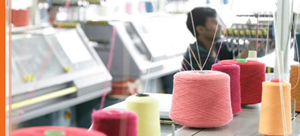 According to a Reuters Africa report today, Mauritius' textile sector, which supplies the top European chains, expects growth of more than 2% in 2011 helped by stabilisation in its traditional markets and diversification into new ones. According to the report, the sector, which is said to contribute 6.5% of gross domestic product and provide 11% of jobs, grew a marginal 0.7% in 2010 due to the global downturn.
Star Knitwear
"The textile sector may grow higher than the government's forecast of 2% this year with a stabilisation in our traditional markets and helped by a diversification into new markets," Ahmed Parker, director of Star Knitwear, which supplies stores such as Topshop and River Island in Britain, told Reuters Africa. Star Knitwear exports 40% of its products to UK, 20% to the United States and the remainder to South Africa, the report said.
"Mauritius may benefit from the political instability in some countries of the continent as retailers look for other sources of supply," Parker said, referring to the unrest in Tunisia and Egypt.
The Indian Ocean island is looking to diversify into new markets beyond the euro zone to protect itself better from external shocks.
Ciel Textile
"For the next four months we have a full order book," said Harold Mayer, CEO of Ciel Textile, which has plans to increase its capacity in Asia. The company produces T-shirts, knitwear and shirts for chains such as Marks & Spencer and Next in UK and Spanish fashion stores Zara, owned by the world's biggest clothing retailer Inditex. Mayer said the company's operations are divided between Mauritius with 35%, Madagascar with another 40% and Asia with the remaining 25%.
Ciel Textile which employs 17,363 people in textiles in the region is a leading manufacturer in the African Sub-Saharan Region and claims to be the second largest Woolmark knitwear supplier in the world. The group operates as a regional 'one-stop shop', with vertical integration from spinning to finished products, offering complete apparel solutions for men's, ladies and childrens wear.
Ciel Textile has operational units in Mauritius, Madagascar and India, and continues its efforts to compete with European manufacturers moving towards the up-market. This strategy, Ciel says, involves investing in the latest technology, broadening its product range and the reinforcement the human resources of the group. The group has 8 business units: knitwear, knits, shirts, bottoms, spinning, weaving, dyeing and retail. Through its retail unit, CieI commercialises the brand Harris Wilson and Floreal Boutiques.
In garment manufacture, Ciel owns the well known Floreal Knitwear which has knitwear operations in Mauritius, Madagascar, China and Bangladesh and Tropic Knits which has circular knitting plants in Mauritius and leisurewear making up units in Madagascar. In fabrics and yarns the Ciel group owns Consolidated Dyeing & Fabrics which knits fabrics in Mauritius and Ferney Spinning Mills which spins carded yarn for knitwear and weaving in Mauritius.
According to Reuter's report the Mauritius Export Association (MEXA) said the situation in the textile sector was not as bad as in 2010 but warned a further rise in cotton prices and a possible increase in interest rates may undermine the sector's competitiveness. The Bank of Mauritius slashed rates by 1% point last September in a move to hasten economic recovery, the report said.
"The decision of the Monetary Policy Committee to cut rates has started to give results. It has brought about a stabilisation of the rupee and we are asking the central bank to maintain the rate in order to give time to local enterprises to restructure operations," Mukesh Gopal, MEXA's chairman told Reuters.
This article is also appears in...