Flat Knitting
Maximising profit with Shima's Total Fashion System
Leading flat knitting machinery manufacturer Shima Seiki, of Wakayama, Japan, will show its innovative technology at ITMA Asia + CITME 2018.
3rd October 2018
Knitting Industry
| Wakayama
Leading flat knitting machinery manufacturer Shima Seiki, of Wakayama, Japan, will show its innovative technology at ITMA Asia + CITME 2018 in Shanghai this month. Taking centre stage will be the company's SDS-ONE APEX3 3D design system. At the core of Shima Seiki's Total Fashion System concept, ultra-realistic simulation capability on APEX3 allows virtual sampling to minimise the impact that the sample-making process has on current manufacturing in terms of time and cost.
"With this new manufacturing model, the production cycle can be shortened to such an extent that on-demand production is possible without being limited to seasonal cycles. This allows the product planning stage to be extended to allow more accurate analysis of consumer demand," the company explains.
"Recent consumer trends, such as increased online shopping activity have changed supply chain requirements in China, with growing interest in on-demand production both in terms of time-compression and mass-customisation. The combination of Shima Seiki's pioneering Wholegarment knitting technology that allows a garment to be produced in its entirety without the need for linking or sewing afterward, along with the SDS-ONE APEX3 3D design system yields revolutionary game-changing flexibility in the knit supply chain to support such trends."
Maximising profit
Moreover, virtual samples can be used at the retail level to gauge consumer acceptance of upcoming products, data for which can be used for forecasting demand. Such feedback can be used to adjust production and optimise inventory in order to prevent leftover stock that would otherwise go to waste. If stock runs out mid-season, on-demand production capability of Wholegarment knitting can furthermore replenish inventory to prevent lost opportunity.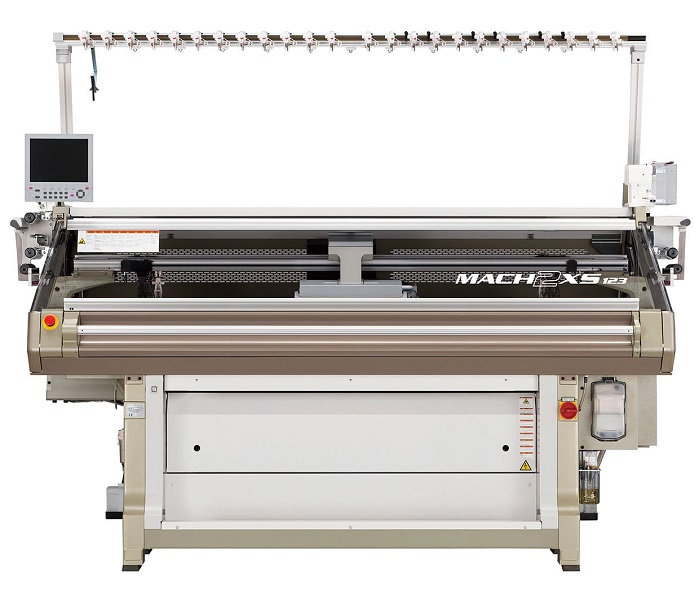 In such a way, the Total Fashion System maximises profit while achieving zero inventory loss, zero leftover stock, zero lost sales opportunity and most importantly zero waste through smart, speedy and sustainable production. Further details will be revealed through Shima Seiki's main demonstration to be held at its ITMA Asia booth.
Knitting machines
Representing the production aspect of the Total Fashion System at ITMA Asia are four computerised flat knitting machines, each with distinct solutions to current and future needs of the Chinese and Asian markets. Wholegarment knitting technology will be represented by three machines. Featuring Shima Seiki's original SlideNeedle on four needle beds, as well as the patented spring-type sinker system, MACH2XS is designed to offer great flexibility for knitting beautiful and sophisticated, high-quality Wholegarment products in all needles, with a seemingly endless variety of knit patterns at very high speed and efficiency. MACH2XS will be shown in gauge 15L at ITMA Asia.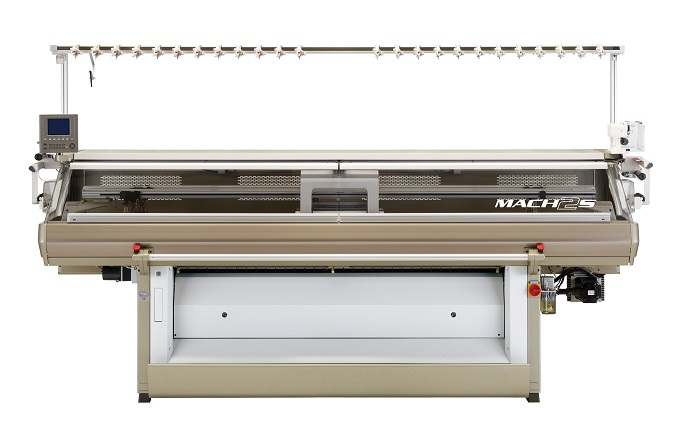 MACH2S is a versatile V-bed machine that supports production ranging from conventional shaped knitting in all needles to Wholegarment knitting using every other needle. At ITMA Asia MACH2S is shown in 8 gauge for coarse gauge applications. The SWG061N2 compact Wholegarment knitting machine is capable of producing a wide variety of knit accessory items for fashion as well as technical textile applications. The Mini Wholegarment machine will be producing novel 3D shoes in 15G at ITMA Asia.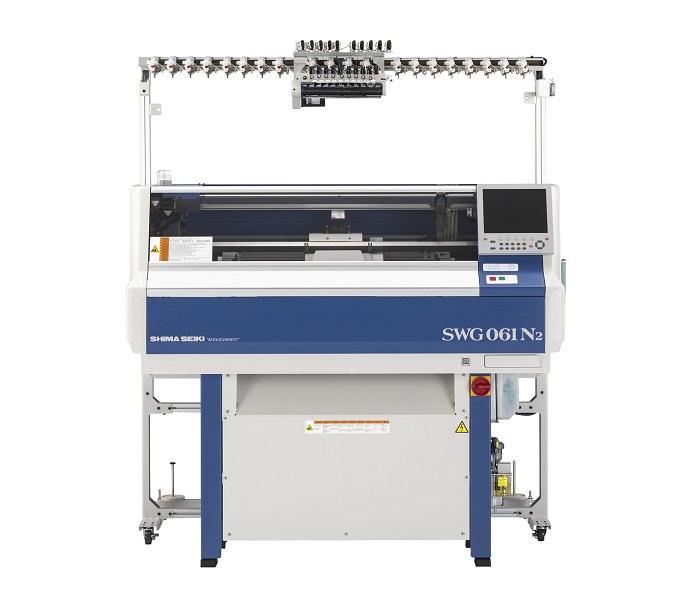 For more conventional solutions, Shima Seiki's SVR series resets the industry benchmark for shaped knitting, with the SVR123SP featuring a special loop presser bed that can produce hybrid inlay fabrics with both knit and weave characteristics.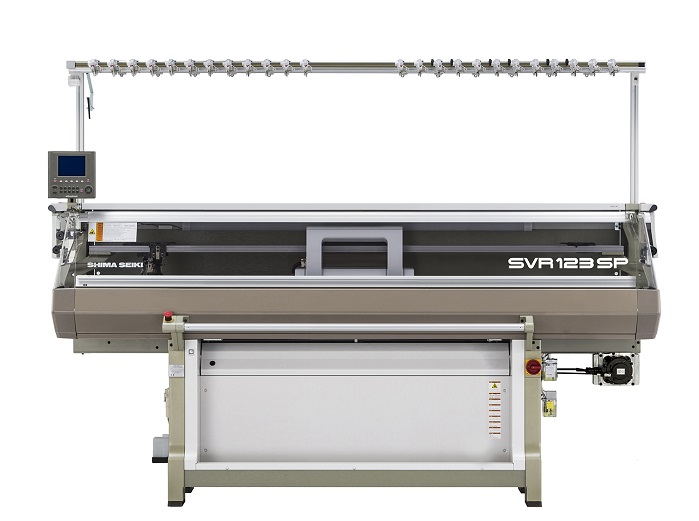 "Demand for such unique fabrics are very high across a wide range of applications, from fashion apparel to sports and medical applications, as well as wearable technology and technical textiles. At ITMA Asia SVR123SP will be displayed in 14G and will feature the i-Plating option for expanded capability in inverse plating technique whereby complex jacquard-like patterns can be knit in plain jersey stitch," the company adds.
Exhibit details
Exhibition: International Textile Machinery Exhibition ITMA Asia + CITME 2018
Date: 15-19 October 2018
Hours: 9:00AM - 5:00PM (Final day: - 4:00PM)
Location: National Exhibition and Convention Center (Shanghai)
333, Songze Avenue, Qingpu District, Shanghai, China
Tel: +86 21 62700066
Organiser: Beijing Textile Machinery International Exhibition Co.
Tel: +86 10 85229662
Booth No.: Hall 4, Stand C07
Exhibited technology:
MACH2XS123 15L (Wholegarment knitting machine)
MACH2S 08G (Wholegarment knitting machine)
SWG061N2 15G (Wholegarment knitting machine)
SVR123SP-SV 14G (computerised flat knitting machine)
SDS-ONE APEX3 (3D design system)
Shima KnitPLM (Knit Product Lifecycle Management)
For more information please contact:
Shima Seiki
Tel: +81-734-74-8210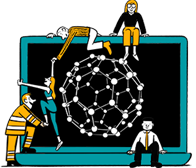 Business intelligence for the fibre, textiles and apparel industries: technologies, innovations, markets, investments, trade policy, sourcing, strategy...
Find out more