Mayer & Cie., a German knitting machine manufacturer, has exhibited two of its machines at the Egy Stitch & Tex trade fair that took place in Cairo, Egypt, earlier this year, together with its local representative Outatex.
At a stand covering an area of about 70m2, the company exhibited the S4-3.2 II, with a diameter of 30 inches and 96 systems, and the D4-3.2 II, also a 96-systems machine with a diameter of 30 inches.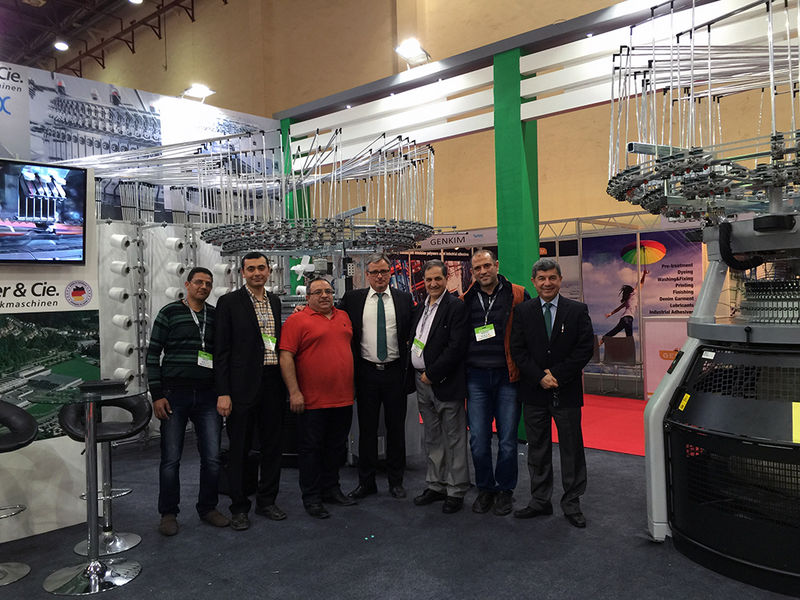 Suitable for outerwear, sport and leisure, swimwear, underwear and nightwear, the S4-3.2 II is designed to help achieving the finest knitted qualities in single jersey, 2, 3 and 4 needle structures and single-jersey plated. The 8-lock machine D4-3.2 II is said to provide a solution for the production of Interlock, Punto di Roma, Pique, Thermal and many more double jersey structures, the company reports.
Egyptian textiles market
Textiles are an extremely important industry for Egypt, covering all stages in the textile value chain, from growing cotton to manufacturing finished clothing. The textile sector accounts for around one job in three, so the Egyptian textile industry plays a key role in the entire region.
"Egypt is currently experiencing an increase in demand for circular knitting machines, due in part to the relocation of Syrian textile companies to Egypt," explained Timo Schramm, Sales Manager Egypt, Mayer & Cie.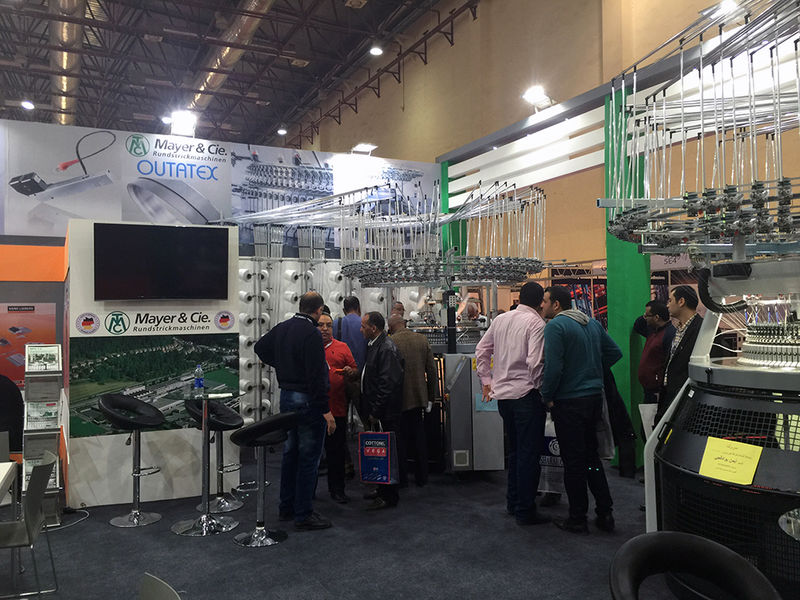 In keeping with the importance of the Egyptian textile industry this trade fair attracts – in addition to local visitors – interested parties from the entire Middle East and North Africa.
Local market demands
Demand in the local market is mainly for machines that cater for the classic clothing sector, especially single jersey, fleece and interlock. There is a clear trend to lower-cost machines, and this also applies to large manufacturers. Demand for machines to manufacture mattress covers, in contrast, is static even though they are an important product, the company reports.
"The Relanit is very popular, with a constantly brisk demand. S4-3.2, which we also presented at the fair, is not as well established in the market," commented Timo Schramm.
"Yet like the Relanit it is a very good match for the requirements that Egyptian customers currently expect their machines to fulfil. Pleasingly, both machines that we exhibited at the trade fair met with a good customer response."
This article is also appears in...