Imagine if you woke up one day and you weren't able to recognise your face anymore, or your family members', your friends', and everybody around you. It would be pretty scary, wouldn't it?
Prosopagnosia is a congenial condition that affects people in this way, impairing their ability to recognise faces. We are normally able to see a person's face by grouping their features together (nose, eyes, ears, mouth, and so on) and we can associate these elements to their identity and their names. We recognise the people in our life by their facial features, so having prosopagnosia can be incredibly debilitating.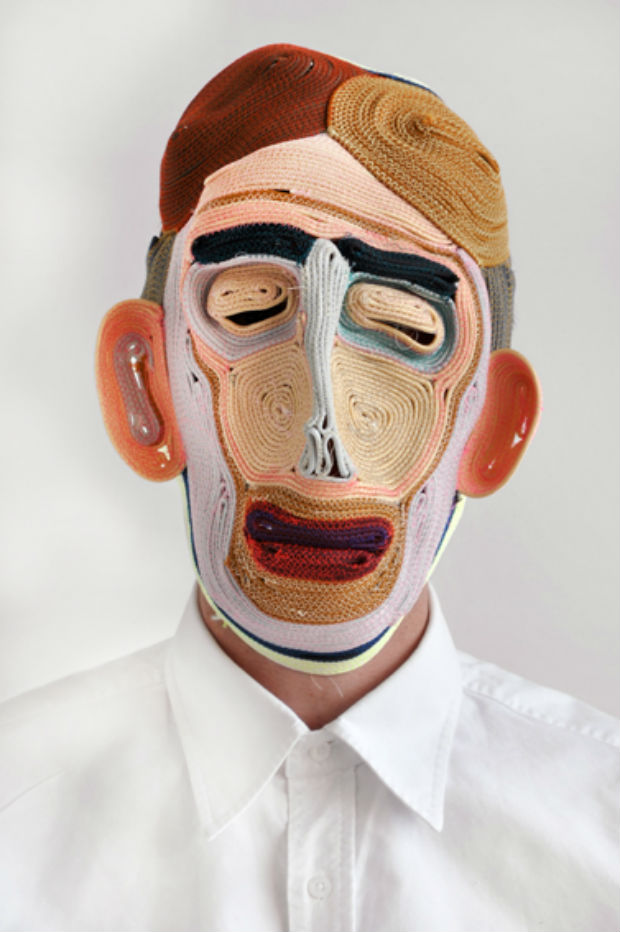 I'd say most of us have an innate fascination with faces: we start drawing them when we're little and we always look for similar patterns in nature (seeing faces in the clouds, for example). It is fascinating how we can recognise faces in the casual arrangement of several objects together and how we can distinguish human features in the most abstract compositions.
When I came across Bertjan Pot's masks on the internet I realised how this innate capacity most of us have was the spark that ignited this collection of works: the Dutch designer initially started stitching together pieces of rope to make a sample for a rug.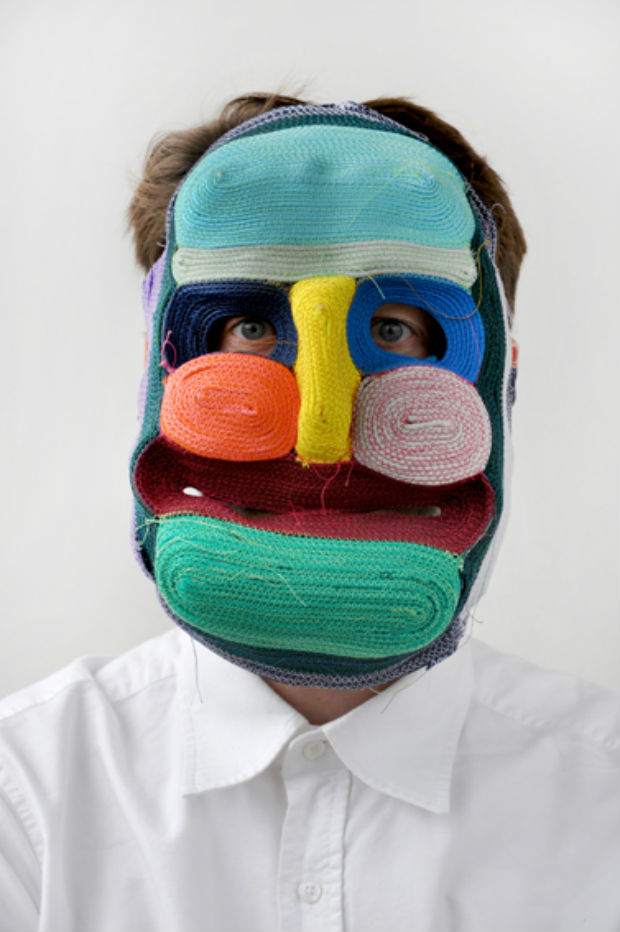 When he noticed that the samples couldn't lie flat and therefore couldn't be used for a rug, he played around with them, making different shapes and arranging them together.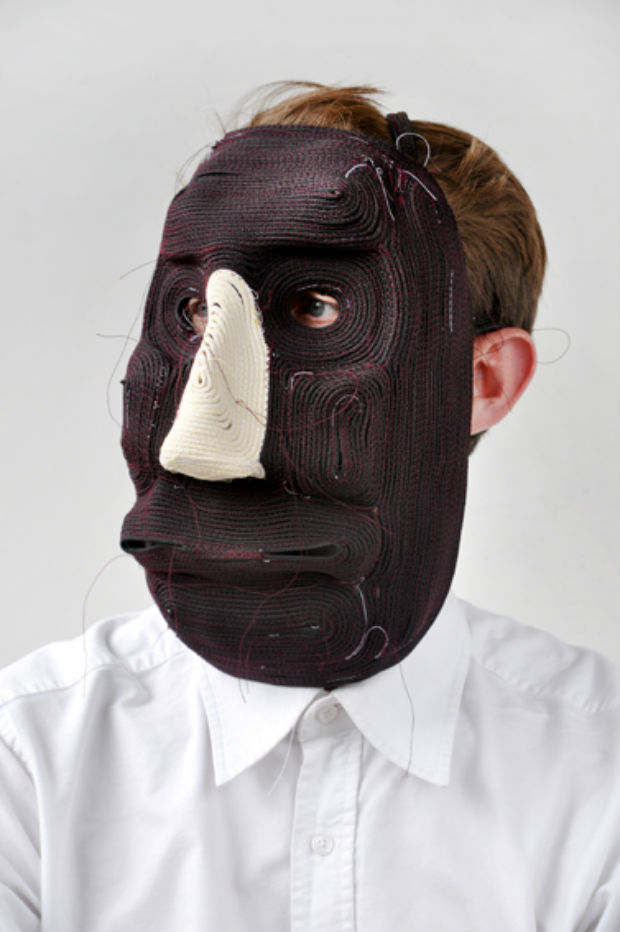 At this point human features could be recognised in his arrangements, so he started making masks instead of rugs. I really like the spontaneity of his work, how it develops intuitively and organically.
Creating something unexpected, without any preconceived ideas of the final outcome is what excites and drives most designers I believe, and it is where true learning really happens. I wonder what would happen if Bertjan's technique was used with knitted tape instead of rope, I have seen many ordinary looking rugs that were made by stitching metres of French knitting together without too much consideration for their design, so it could be very interesting to see how his masks would translate into his original ideas of carpets.
You can see more of Bertjan's work on his website www.bertjanpot.nl.
This article is also appears in...