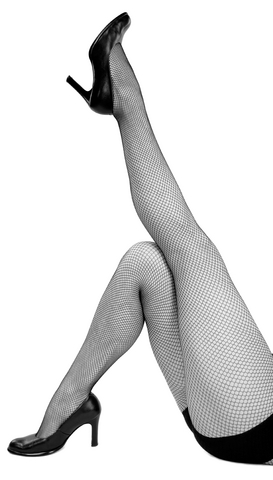 Japan's Toray Industries has announced it will start selling Micromafin an ultrafine nylon fibre which is said to have a delicate feel and superior softness.
In April this year Toray started shipping the product to major apparel manufacturers and aims to achieve a sales volume of 25 tons in the first year and 100 tons per year from year three. Micromafin, which can be incorporated into yarns as fine as 0.5dtex, is aimed at leg wear and intimate apparel markets.
"Toray succeeded in making the single yarn fineness¹ of Micromafin much finer than existing ultrafine nylon fibres. This fineness combined with the inherent flexibility of nylon gives Micromafin its excellent texture," a spokesperson for the company said.
Unforgettable fabric feel
According to Toray, Micromafin is a new original yarn developed under the concept of 'unforgettable fabric feel that makes you want to keep touching' and it sets itself apart from ordinary ultrafine nylon fibre by its delicate, fine and smooth feel. Its softness and drape characteristics are said to produce a graceful and elegant texture as well as appearance, making it suitable for delicate products such as lingerie.
When used in textured yarn, Micromafin's improved single yarn fineness is said to enable precise fabric structure and Toray says it can also be used to develop thin and warm products as the yarn contains abundant layers of air within.
Innovative facility
Toray says it has developed and introduced an innovative facility, which enabled the production of Micromafin, an ultrafine nylon fibre that is said to have the world's best single yarn fineness of 0.5 dtex². Micromafin is available in two types, Nylon 6 and Nylon 66, and its fineness and filament count can be set according the requirement.
Toray says that a wide range of products using ultrafine nylon fibre with single yarn fineness of 1.0 dtex, called high-multi yarn, have been in the market for quite some time now. However, production and commercialization of nylon fibre with single yarn fineness below 1.0 dtex has been difficult, as it is harder to maintain the consistency along the fibre's length during production than polyester, in addition to it being prone to thermal degradation in the polymer melting process.
Consistency along fibre length
Toray, in pursuing the ultimate yarn-making technology, says it has succeeded in significantly improving the consistency along the fibre's length and in reducing the thermal degradation of polymer to the minimum, thus enabling mass production of stable ultrafine nylon fibre.
Under its long-term corporate vision 'AP-Growth TORAY 2020,' Toray says has identified its fibres and textiles business as one of its foundation businesses. The company intends to pursue the development of high value-added special yarns and continue to provide stable supply and offer products that meet customer requirements.
Toray has submitted five Micromafin related patent applications.
¹Single yarn fineness - denotes the thickness of the monofilament that forms the multifilament. Fineness is the ratio of mass along the fibre's length.
² Dtex (decitex) - One dtex is the thickness of a 10,000m long fibre weighing 1g.
This article is also appears in...