31st May 2016, Mendota Heights, MN
Minnesota Knitting Mills announces future ownership plans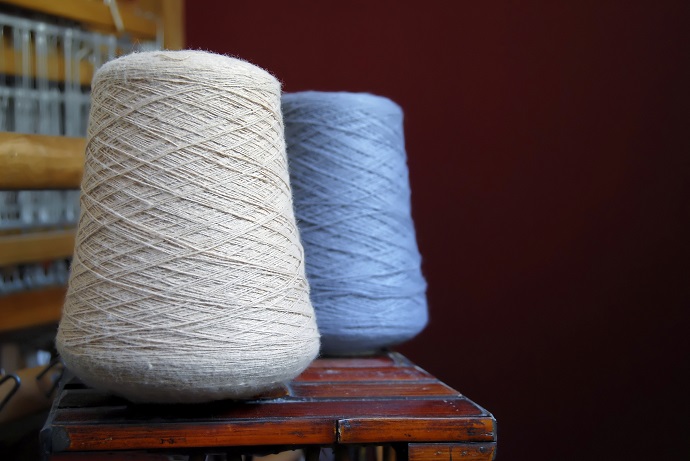 Harold Kuller, owner and Chairman of the Board of Minnesota Knitting Mills, a leading manufacturer of knit trim, cuffs, bands, collars, braid knit, hats, and custom fabric components for apparel markets, has announced long-term ownership plans for his family's Minnesota-based knit manufacturing company.
Wade R. Kytola, currently a vice president and member of the Board of Directors, is expected to become an increasing stakeholder of the company.
Strong team
"Wade has been with us thirty years starting in plant management and now heading our sales operations," said Kuller. "His overall understanding of knit manufacturing surpasses that of the great majority serving in this market."
"In addition to Wade, we have a strong Board and leadership team with Pat Hickey, president, and Diane Rogers, CFO. I believe this team has the wherewithal to keep MKM well positioned for decades to come."
The company knit products can be found worldwide as component parts of high quality apparel, medical devices, professional sport uniforms, military garments, hunting accessories and a variety of applications in the areas of fore resistant, cut-proof and antimicrobial arenas. It is also exploring opportunities for establishing its own unique brand of knit apparel.
History
The company was founded in 1908 by Harry and Meyer Kuller, as well as other business partners, under the name of H. Kuller Knitting in St. Paul, Minnesota, to knit, cut, and sew finished products. In 1917, Harry became the sole owner and re-named the company to Minnesota Knitting Mills, Inc.
Harry's sons, Nate and M. B. joined the company in 1922. In 1941, M. B.'s son Ted Kuller also began working for MKM. In 1942, Merrill Kuller also joined the company. Then in 1949, Harold (Bunny) Kuller became the third brother to enter the business.
In 1973, a site at 1450 Mendota Heights Road was built. As the company grew, additional square footage was built onto the facility in 1988 and again in 1994. In 1990, MKM bought Trim Knits in Texas, which was later moved to Minnesota. The company also purchased Knits USA in 2000 to expand product offerings in the trim and award jackets/apparel market.
This article is also appears in...