Elizia Volkmann reports
Portugal's knitting and technical textiles industry is ready to take off in new directions. The 47th edition of this fashion and textiles trade show was located in Porto's Francisco Sà Carneiro airport (24-25 February 2016) embracing the the current high speeds of the fashion industry and looking to the future where their textiles could be part of the aeroplanes that bring their buyers to Porto.
Many exhibitors remarked that their customers, particularly those based in Spain liked being able to fly in, see the show and fly out all in one day. The big story is Portugal's textiles and knitting industry is diversifying into more functional fabrics beyond their mainstay expertise of sports and fashion fabrics. As Portugal is completely vertical this is a "gathering of the tribes", enabling the industry to connect.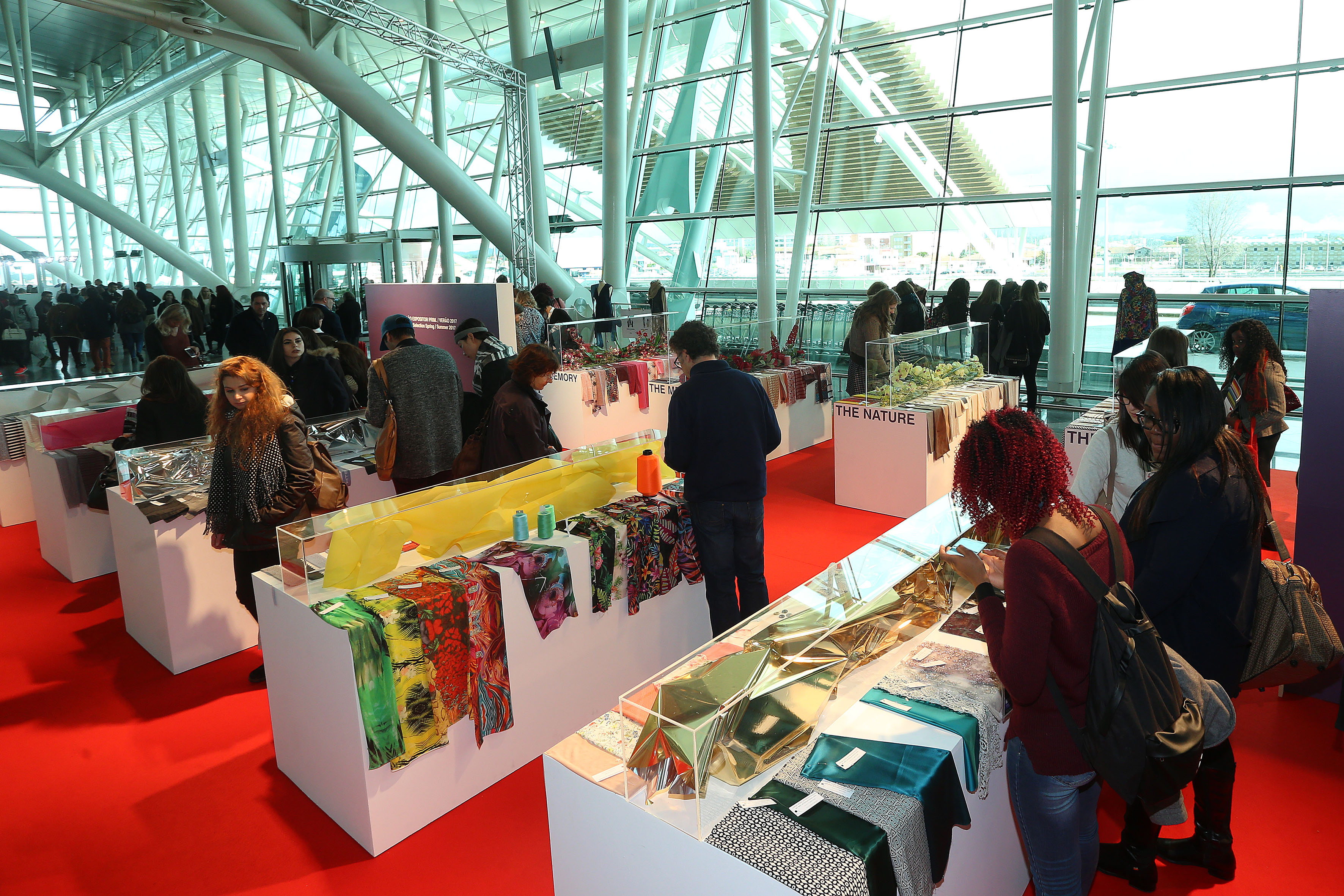 Alongside the exhibitors was a comprehensive trend exhibition showing the key trends and fabric effects for SS17. The trend stories were divided up into:
The Being: very soft neutrals, metallic, light fabrics barely there colour darkening into coral reds.
The Memory: a palette journeying from lavenders and caramel to crushed berry and dark purples. The Nature: green across the range from acacia to forest green was central, it is a vibrant, energetic view of nature including bright tropical style prints by Impriimis, mostly only lightweight, fine jerseys.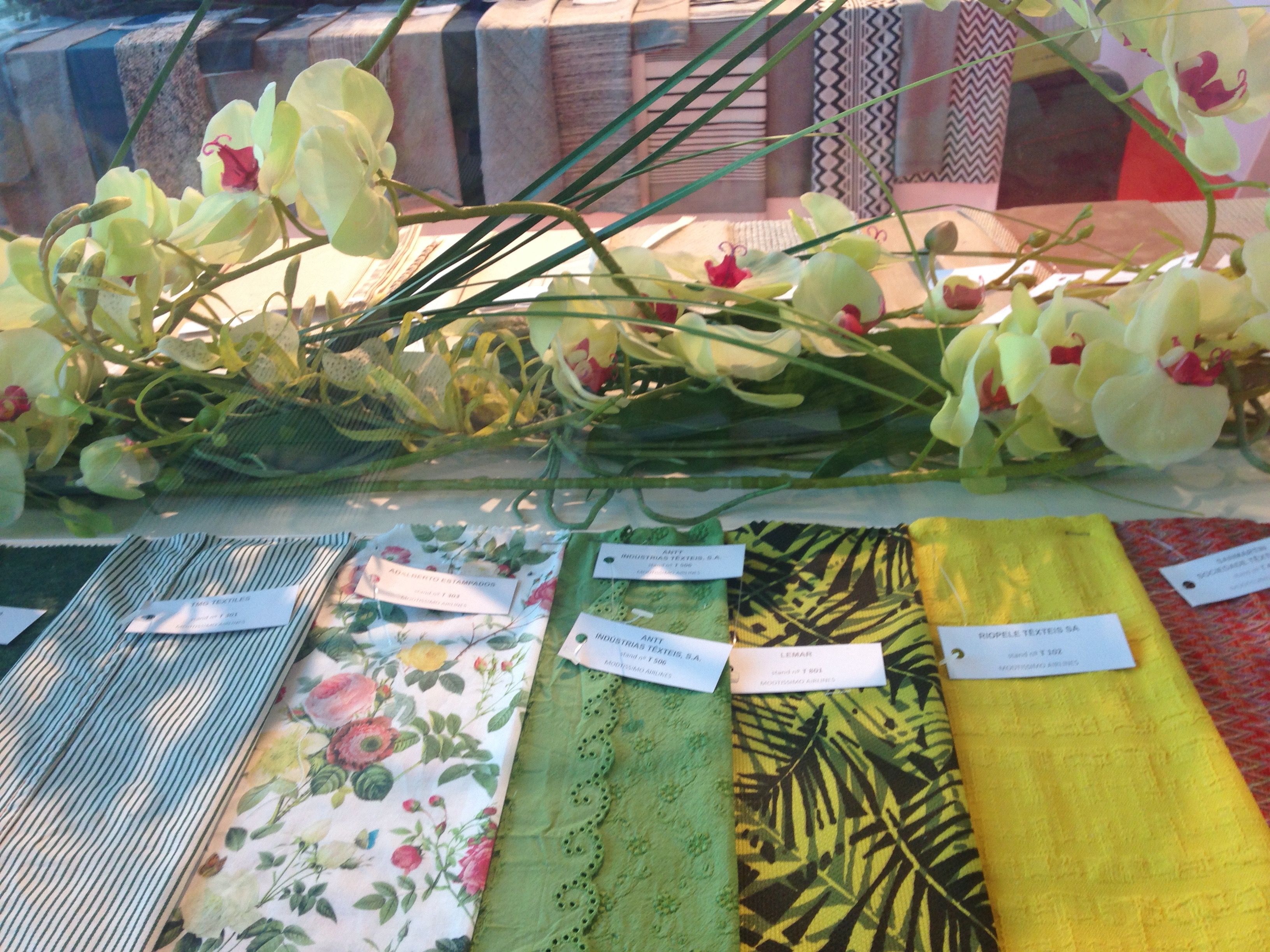 The Change: included a very dark palette full of metallic blacks and purples to feathery white knits and plastic and rubber embossed 3D embossed fabrics.
The Future: was very sports inspired with bold canary and sun yellows as the main trend colours. Across all the different stories metallics were present, whether using Lurex yarns or coating and embossed effects.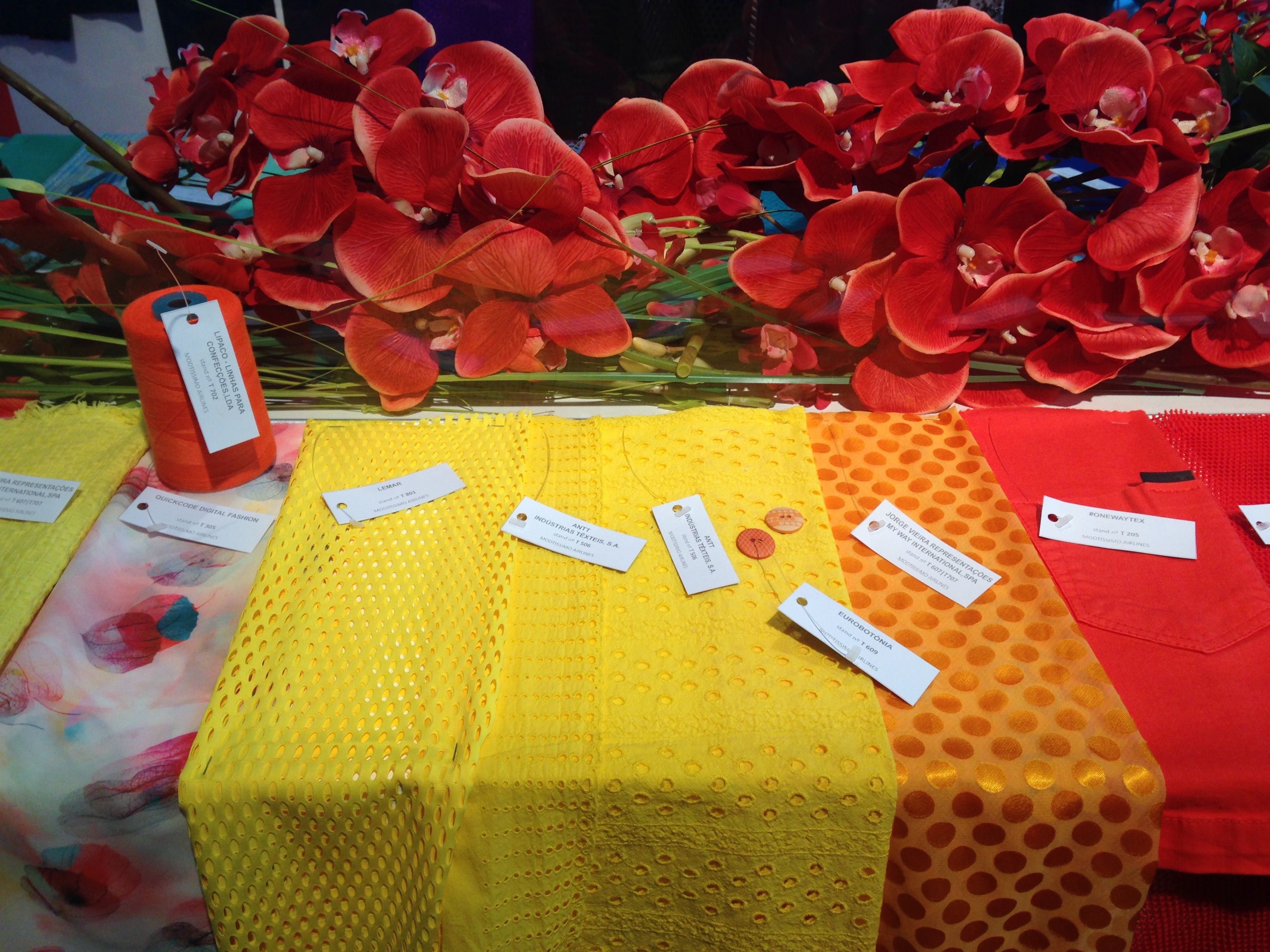 Overall the palettes are bold and dynamic, with only a minor presence of the softer pastels and florals we have come to associate with a spring summer fashion palette. Texture is strong throughout all trends, sports embossing, crocheted artisanal edging and textures to more futuristic textures.
A big trend in the fashion industry is the cross over of sports and fashion. Elsa Parente of Tintex said: "At the moment the fashion customers are using more technical articles, at the moment fashion and sport are sharing the same space."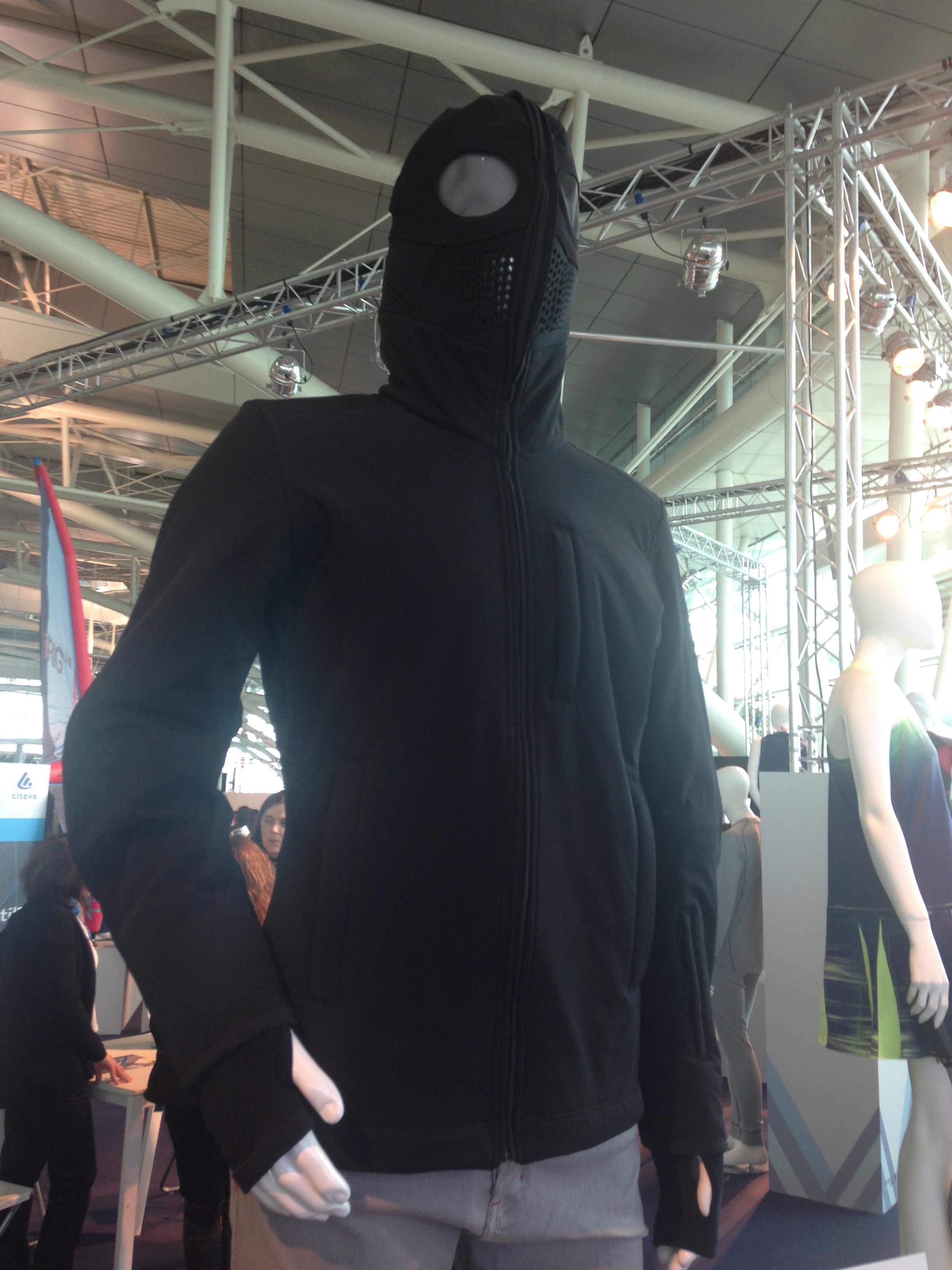 Carlos Coutinho Sales Director of Vilartex (www.vilartex.pt), one of the larger knitting factories with an annual turnover of €26 million in 2015 has registered a 5% growth for direct fabric export in the past two years. In terms of fashion they are focused on the mid to high end market with clients ranging from M&S and Ted Baker to Gucci and Armani.
He stated that: "3D with devorée effects has been very popular this season," along with, "3D fabrics with embossing, waterproofing for garments." Other popular fashion textiles have been velour with fashion effects, jacquards and one of their specialities "mixing neoprene with knits."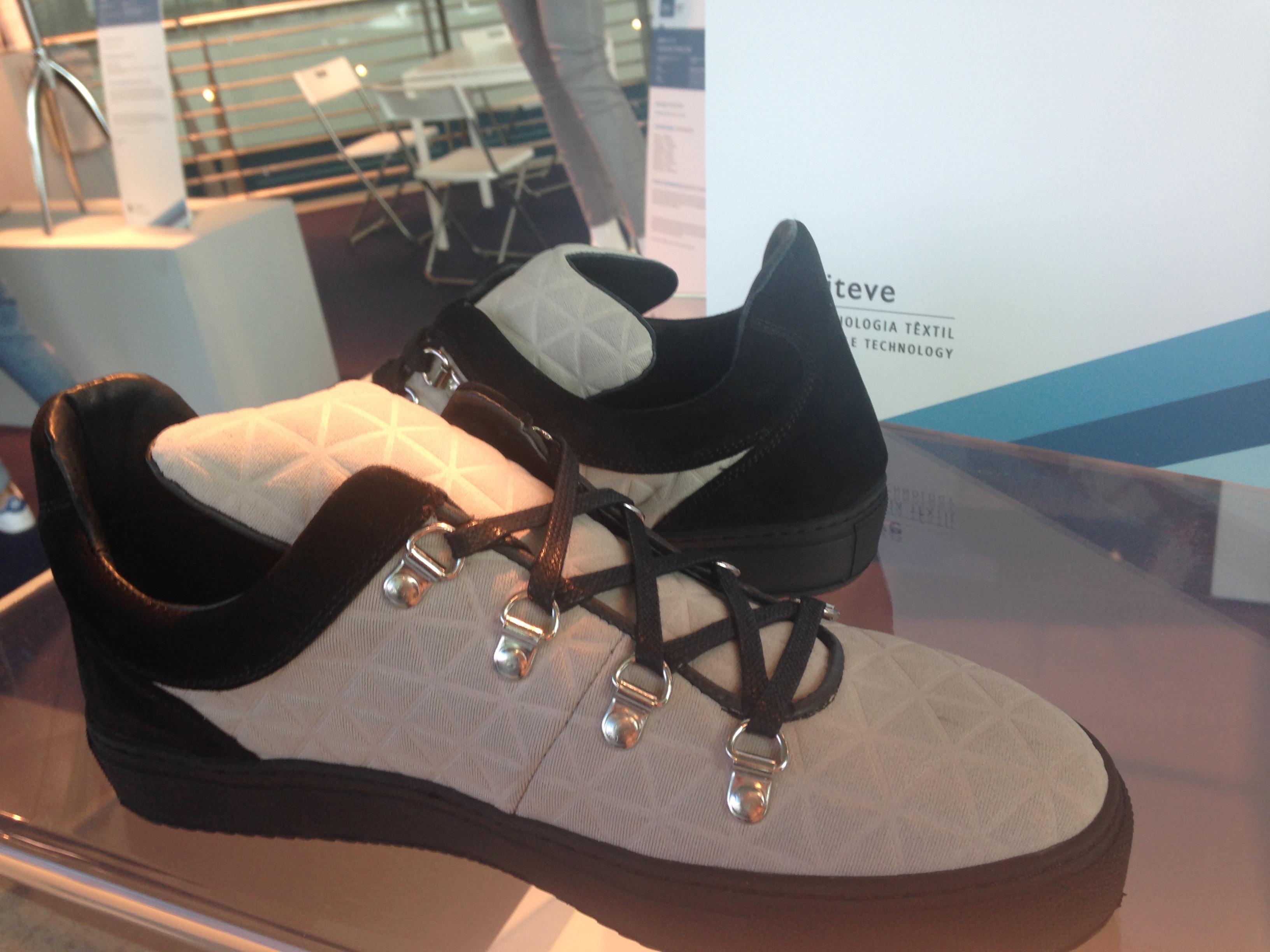 Although this company works across the spectrum of circular knits he says: "We are losing the basic, more and more to the Asia and Turkey," and that in fashion: "the medium/high and technical levels are more interesting."
Leaving the mass basics to Asia, Viatex like many other Portuguese textiles are looking to automotive as one avenue of diversification. Their 3D embossed fabrics were featured in the CITEVE exhibition as a creative and technical fabric for shoes.
CITEVE (www.citeve.pt) a private R&D Textile Technology Centre based in the textile cluster of Vila Nova de Famalicão in northern Portugal put on a special exhibition within the show to demonstrate the country's diverse capabilities in technical textiles and innovation. Following on from the ISPO exhibition in Munich where a number of Portuguese companies had won several awards, the exhibition served to guide buyers with both a static and an interactive display.
CITEVE'S goal is to help Portugal's sports and fashion focused textile industry diversify into new sectors including aeronautical. CITEVE and its nanotechnology partner CENTI presented some of the best innovations from the sportswear show and an inspiring range of innovative garments using Portuguese developed fabrics from anti-bacterial shapewear to protective clothing and intelligent composite fabrics for the aeronautical industry.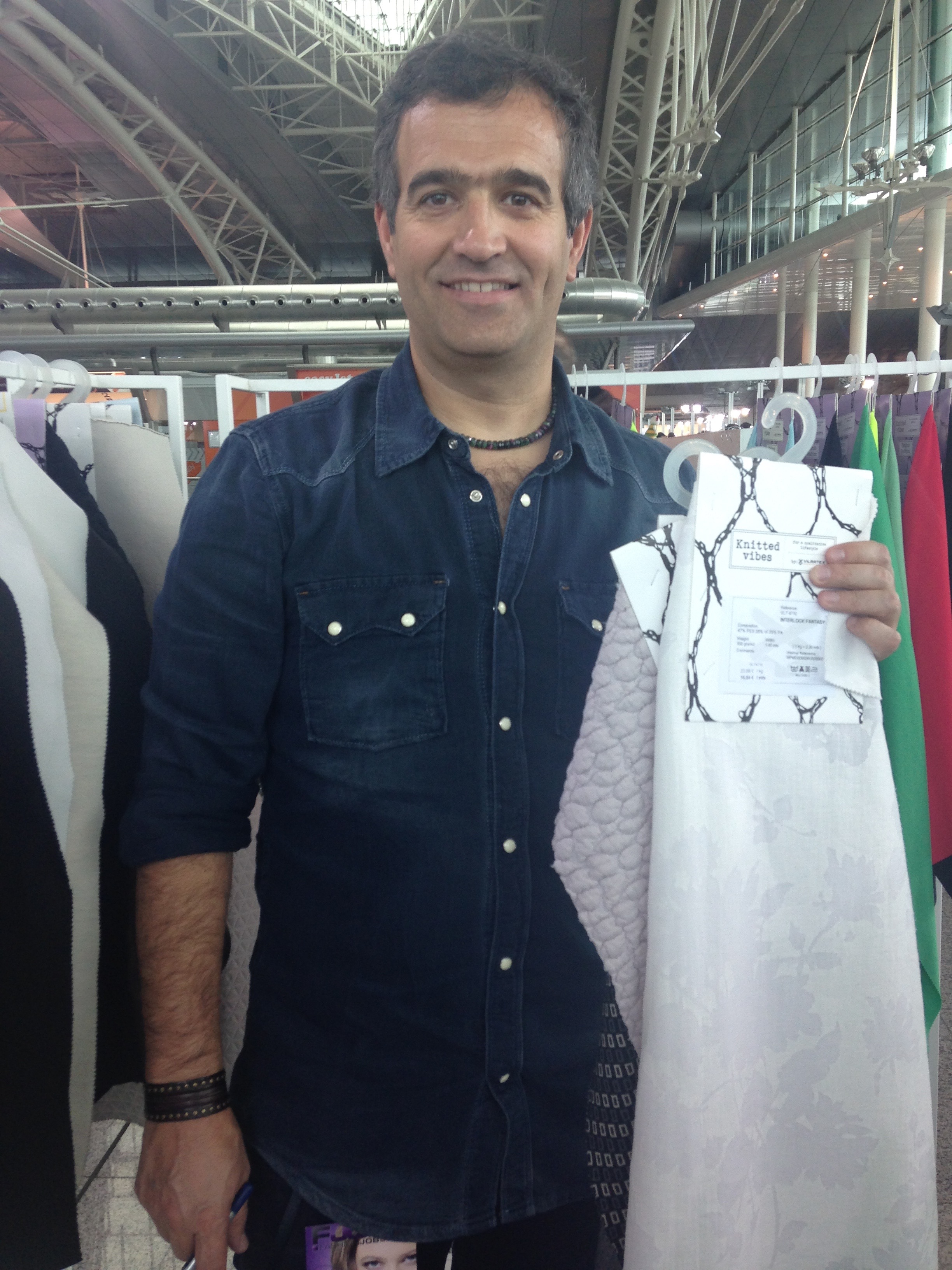 The biggest prize winner at ISPO was Tintex whose double face, multi-function fabrics won Best Product and top ten prizes. Elsa Parente the Commercial Department Manager says that they are just beginning on the journey into functional fabrics and diversification saying: "95% (of production) is still fashion."
Their wins included Best Product, a double face jacquard knit Tencel polyester with an interior membrane, breathability and waterproof with shiny polyamide."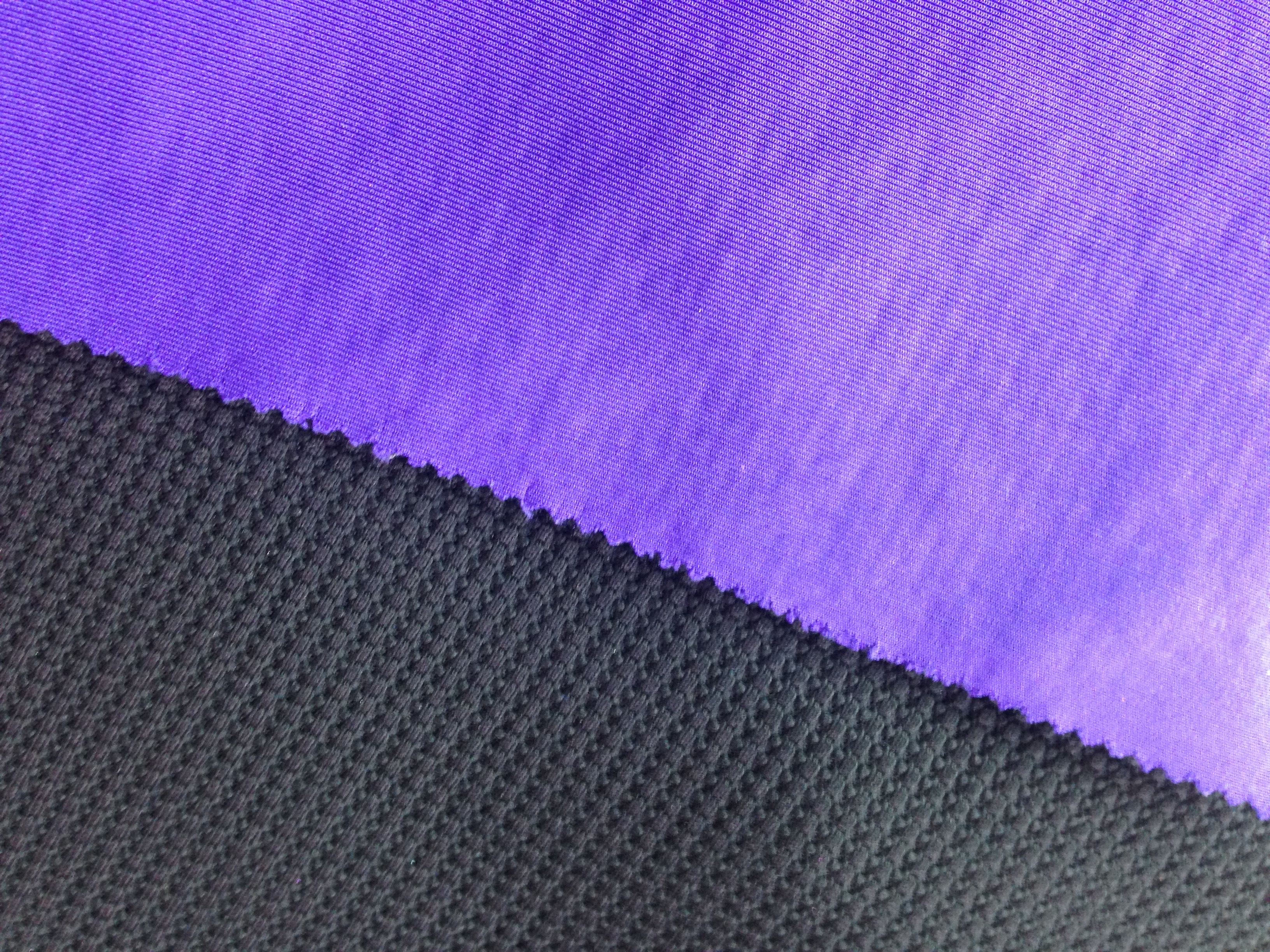 Other wins included best product prize for a double-face bonded fabric with micro-dots polyester-elastane smooth face and polyamide jacquard using Hydry treatment which is both moisture management and anti-bacterial. They also won top 25 with a cotton/wool double face jersey knit treated with Hydry.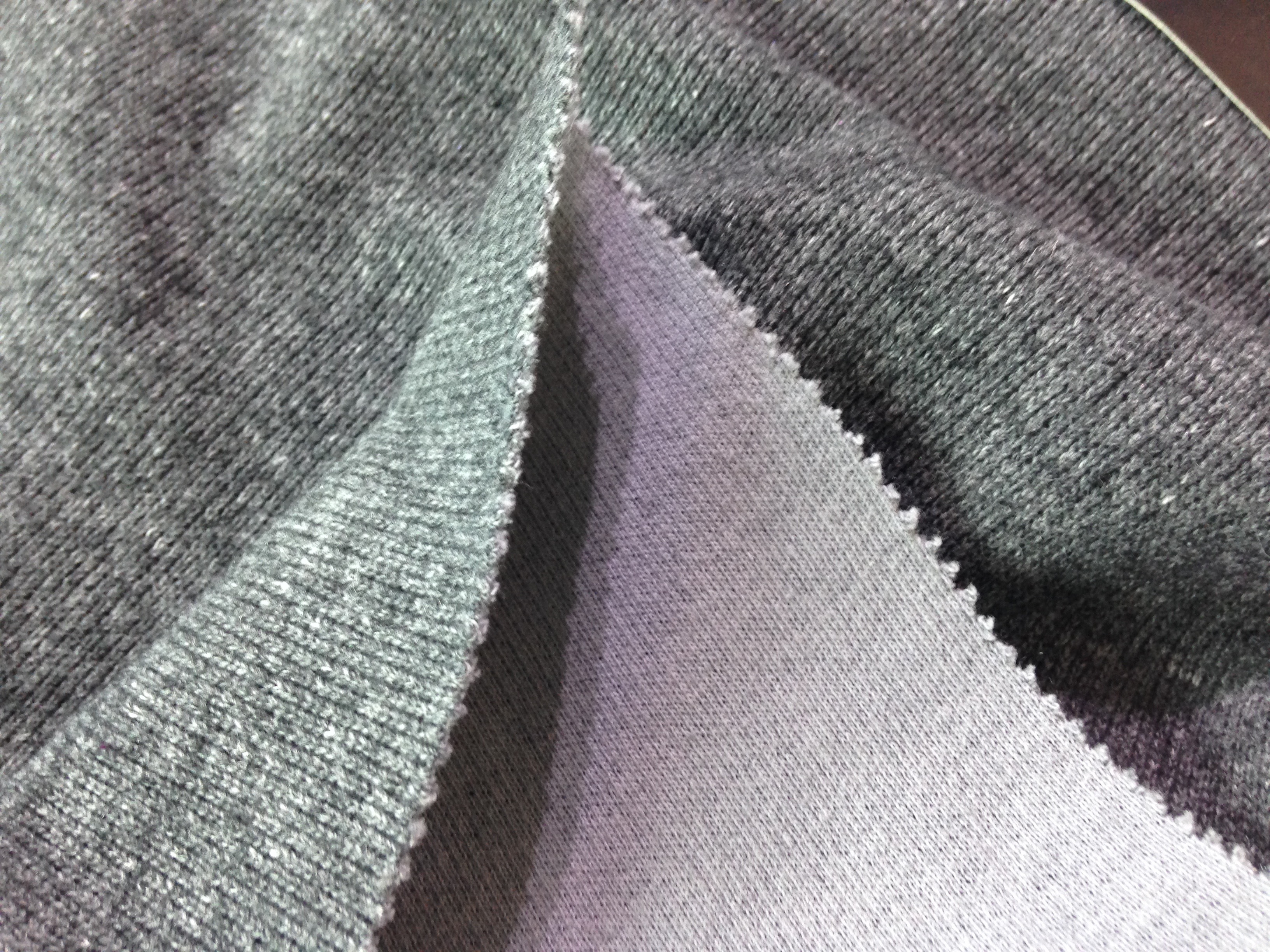 Carlos Coutinho of Viatex states that: "Portugal is strategic for Inditex, we are able to respond and move fast." Sofi Lemmens originally a general physician and owner of a French children's wear brand said: "We are now looking at technical medical content for children. I found it [Modtissimo] better than Premiere Vision to have contact with the textiles." Luis Sousa Dias of LMA said: "if Inditex left Portugal we could see 300,000 people unemployed."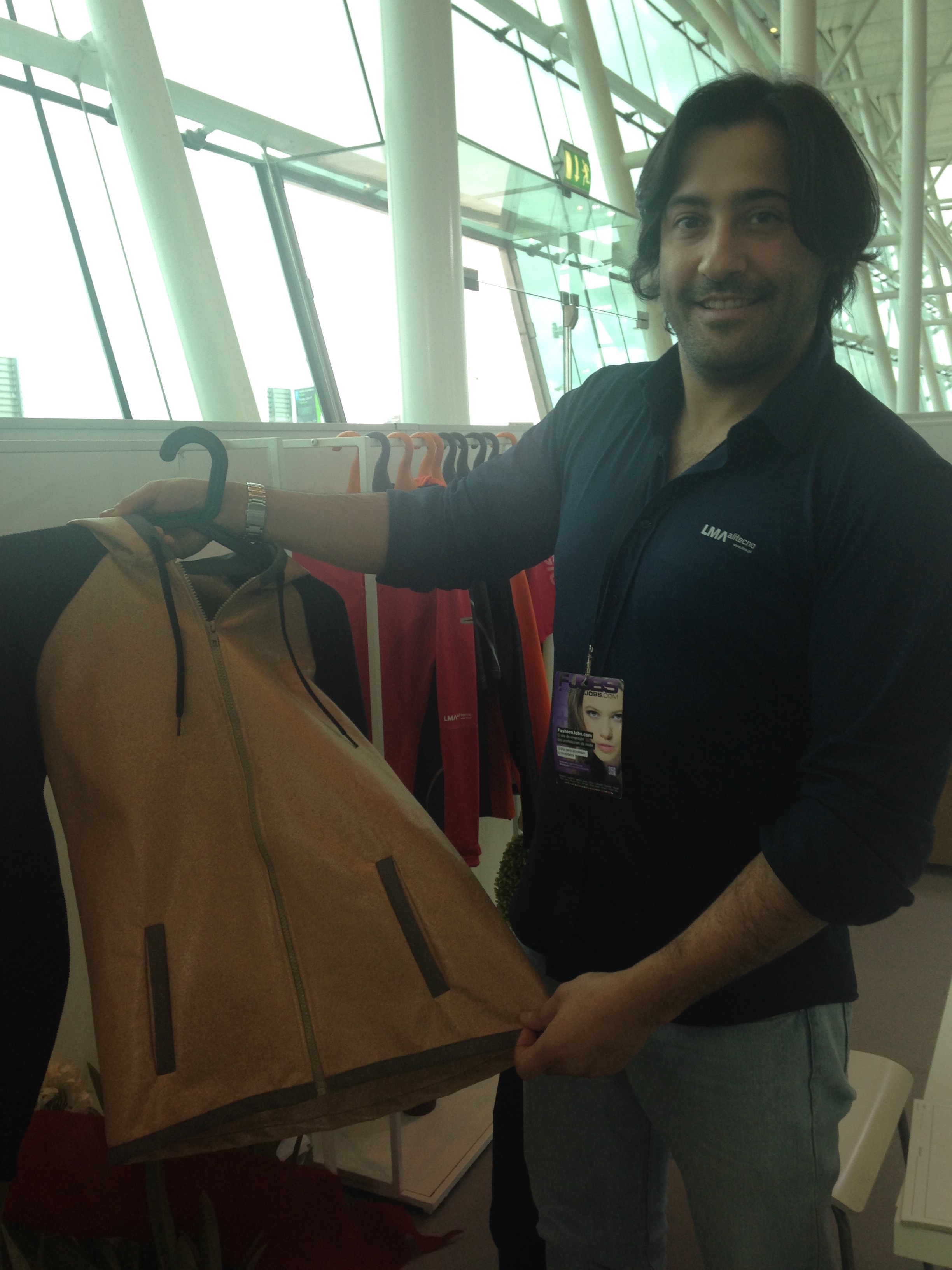 As well as diversification LMA take a cautious strategy: "We don't have any customer who takes more than 6% of our business capacity." LMA are known for their specialism in sports fabrics working with big brands including Nike, Puma, Adidas and Helly Hansen and local sports brand Botton.
However, they have learned that diversification is a key strategy working in automotive, construction and fashion. LMA are also working with high end brands including Prada, Luis Vuitton and Adidas who are choosing 3D and sports fabrics for bags.
Portugal has been seen as excelling in high grade synthetics but Vilatex and LMA are both GOTS certified, filling the demand for organic cotton clothing. João António Lima Malhas (www.jalimamalhas.com) textile designer Pedro Barbosa said: "We work with Masters of Linen (CELC)."
The main focus of the company is sports fabrics including a specialist line of seamless garments for yoga and Pilates wear as this is a growth area, for which Barbosa says demand is "mostly in South America". He notes that there is also a demand for double function fabric e.g. rainproof and moisture management. With a capacity of 1000Kg per day, they too are diversifying: "we work in orthopaedics already."