24th November 2015, Moenchengladbach
Monforts announces new representation in USA and Canada
PSP Marketing has been appointed as the new sales and service partner of A. Monforts Textilmaschinen in the USA and Canada, as of November 2015.
The German leading dyeing, finishing and compressive shrinking machine manufacturer, A. Monforts Textilmaschinen had previously been represented by AMC Corporation in Charlotte, NC.
Transition
After almost thirty years of successful Monforts representation, the former President of AMC, Joseph A. Okey handed over the Monforts US and Canada Sales & Marketing and spare parts activities to Tony Jones, MD of PSP Marketing in Charlotte, NC, USA.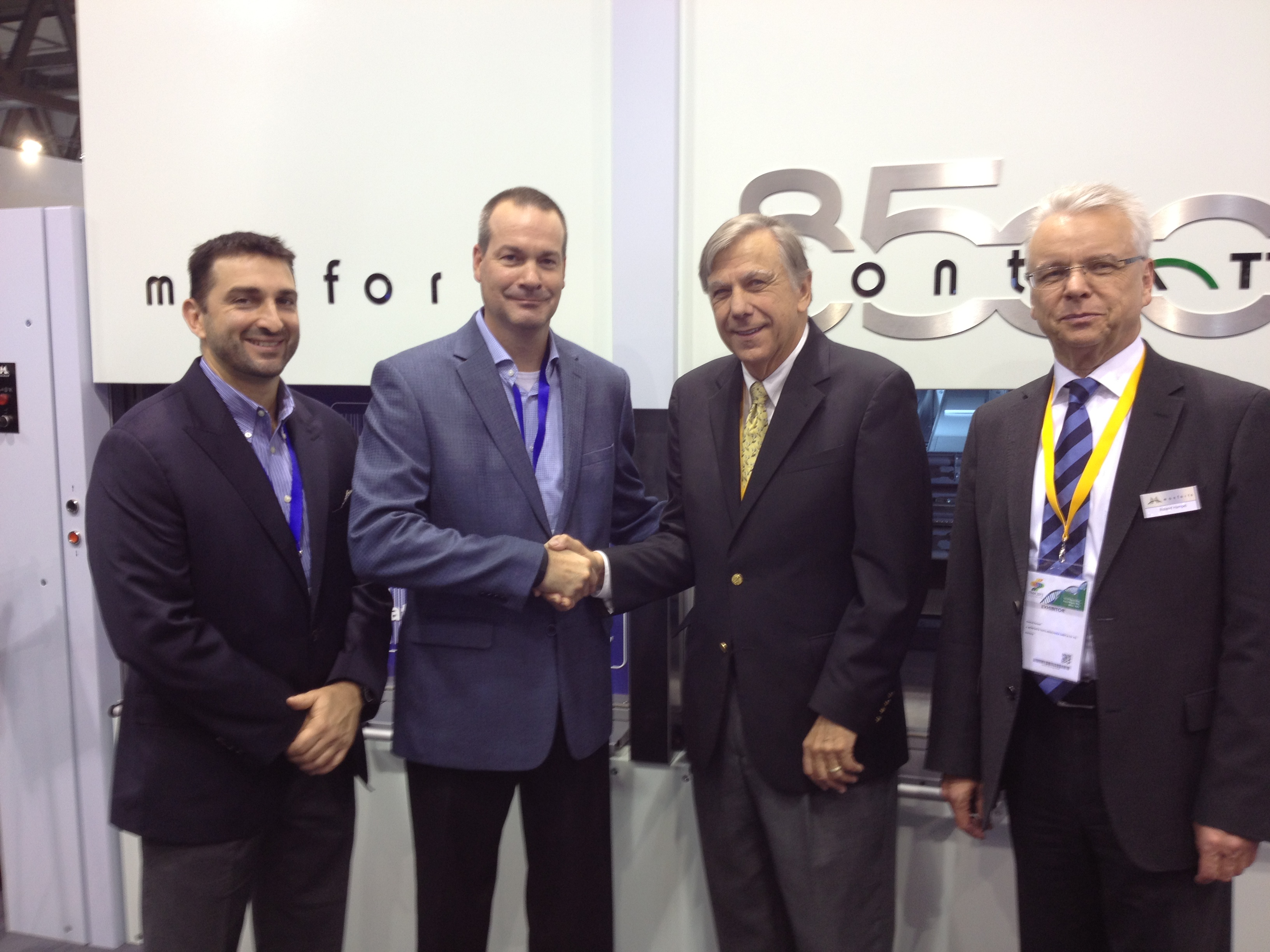 Tony and his partner Alex Franco have been active in dyeing and finishing machine business for several years and can offer customer backup with service- and spare parts- support with experienced Monforts specialists in their team.
Monforts
Monforts is a leader among the manufacturers and exporters of textile machines since 1884. Innumerable patents and pioneering achievements in textile finishing have marked the company's way to today` s leading position in the market.
The manufacturer's pioneering spirit is challenged and respected by industry leaders in continuous dyeing and textile finishing. The product range from the A. Monforts Textilmaschinen aim to satisfy the economic and ecological demands on textile processing and finishing for a range of markets, including technical textiles, woven and knitted fabrics, denim, control technology, and more.
This article is also appears in...