3rd October 2016, Lubbock, TX
More brands and suppliers commit to Responsible Wool Standard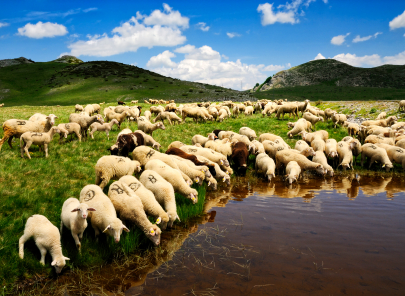 More brands and suppliers from across the textile industry are pledging to the Responsible Wool Standard (RWS), according to Textile Exchange, a non-profit organization which announced the release of the new RWS voluntary standard this summer.
Fifteen brands have made commitments to the Responsible Wool Standard, including H&M, Marks & Spencer, William-Sonoma, Inc., Patagonia, Eddie Bauer, REI, Eileen Fisher, Tchibo, Varner, Vaude, Coyuchi, Mountain Equipment Co-op, Deckers, Kathmandu, and Knowledge Cotton Apparel.
Many wool suppliers have also expressed their own commitment to the Responsible Wool Standard: Rambler's Way, Imperial Stock Ranch, New Merino Australia, Oviz 21, Chargeurs, ABMT Textiles, Lanas Trinidad and Lemprière. Several other wool suppliers have participated in global training events with a focus on setting up an RWS supply chain.
Support
Ten additional companies have expressed support of the standard and are working toward implementation, Textile Exchange reports. These include LL Bean, Arc'teryx, Indigenous Designs, Nau, Point6 and prAna.
"We support the work of Textile Exchange to establish a Responsible Wool Standard. We look forward to developing our targets for future use once the supply chain is adequately developed," said Anne Marie Ragland, prAna
Commitment to using RWS wool
The RWS is an independent, voluntary standard. On farms, the certification aims to ensure that sheep are treated with respect to their five freedoms and the best practices in the management and protection of the land are adhered to. Through the processing stages, certification ensures that wool from certified farms is properly identified and tracked.
"H&M commits to using RWS wool and we have a long term goal to only use RWS certified wool in our products," commented Madelene Ericsson, H&M.
"Eddie Bauer is committed to the RWS, and will begin shifting our material base to RWS-certified fibre in 2017, with a goal of being 100% certified as soon as our supply chain can provide RWS fibre across all categories," said Damien Huang, Eddie Bauer.
Quality assurance scheme
The Standard is intended to be a global benchmark for animal welfare and land management practices in sheep farming. The goals of the standard are to provide the industry with the tool to recognize the best practices of farmers around the globe and provide a robust chain of custody system from farm to final product to ensure consumer confidence in RWS products.
The RWS has been pilot audited, calibrated and applied to wool growing farms of different sizes, geographic regions and countries including Australia, New Zealand, USA, Argentina, China, UK and South Africa.
Textile Exchange announces release of Responsible Wool Standard
This article is also appears in...