Yarn Expo Autumn 2014 featuring nearly 150 overseas and domestic yarn suppliers will return to Shanghai this year from 20-22 October. The focus of this year's show edition will be on the latest eco products to be showcased at the event alongside other exhibits covering an exhibition area of 5,000 sqm.
Increasing textile consumption
"Textile consumption, especially that of eco textiles, will continue to increase in the promising Chinese market, which is good for us as our high-tenacity rayon spun yarns, such as MicroModal, Modal and Tencel are all eco friendly materials," commented Isaac Hwang, Assistant Manager, R&D Marketing, Samil Spinning, Korea.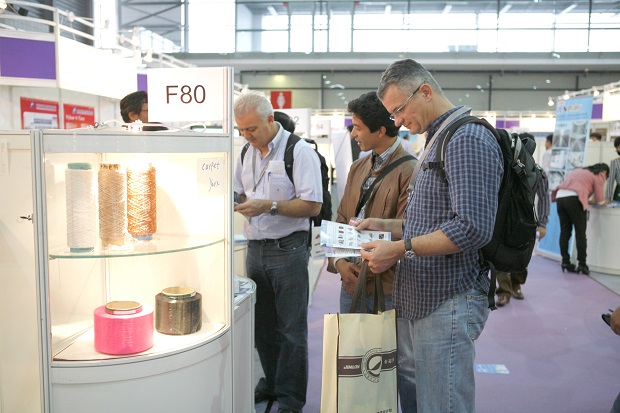 The company will be showcasing its latest products including Drysil, a new-age performance spun yarn featuring excellent moisture management properties, Porexil, an anti-pilling 100% synthetic air-jet spun yarn, and Hysil, a new ring-spun yarn to the fair.
Cotton yarns
Another exhibitor from Indonesia – PT Indorama Synthetics – will bring cotton yarns from its new factory in Uzbekistan.
"We will promote our open end cotton yarns and world class cotton combed compact yarns for knitting and weaving applications at the fair," said spokesperson Neeraj Gupta.
According to the company, these products are made in the only Greenfield spinning mill in the Kokand region of the country.
Dropping cotton price
The cotton price in China has been dropping since the Chinese government decided to terminate its cotton stockpiling mechanism in April, helping yarn suppliers in the country save more on raw materials.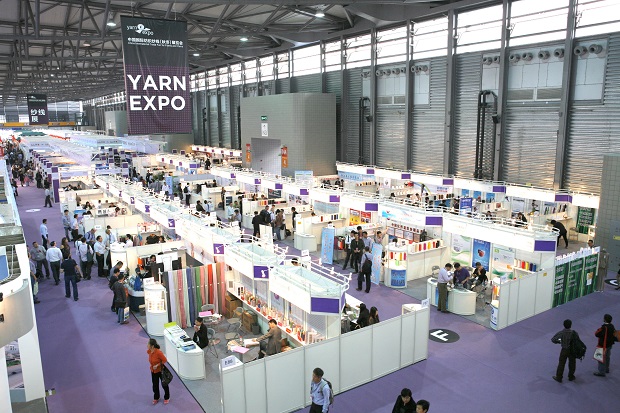 In order to further expand their business, nearly 50 Chinese yarn makers have already confirmed their participation at this edition to showcase their latest collections. Some of the big names include China Textile Academy, Wuxi Si-Mian Textile, Zhejiang Lianhong Fiber and Fujian Billion Polymerization Fiber Technology Industrial.
Overseas yarn spinners, on the other hand, are also optimistic about their situation. "Some local manufacturers did become more competitive due to the recent price drop in China; however, the international cotton price is also falling, following the same path as the Chinese cotton price. Plus, consumption in China is huge and we are confident that imports of cotton yarn products to China will pick up soon as domestic supply falls short of demand," said Gupta of PT Indorama Synthetics.
Maximising sourcing trips
The fair will be held concurrently with Intertextile Shanghai Apparel Fabrics 2014, which runs from 20-23 October, and PH Value from 20-22 October, making buyers sourcing trips more complete.
Yarn Expo showcases a wide spectrum of natural and blended yarns including cotton, wool, flax / regenerated flax, and man made fibres and yarns as well as specialty products including elastic, and fancy and blended yarns.
Yarn Expo Autumn is organised by Messe Frankfurt (HK); The Sub-Council of Textile Industry, CCPIT; China Cotton Textile Association; China Wool Textile Association; China Chemical Fiber Association; China Bast & Leaf Fibres Textiles Association; and China Textile Information Centre.
This article is also appears in...