Warp Knitting/​Crochet
More speed and flexibility for tricot machine sector
Karl Mayer supports its tricot customers with brand new machines in a market environment full of challenges.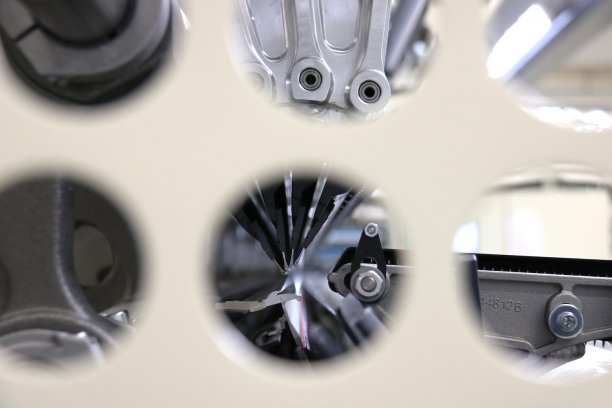 7th November 2023
Knitting Industry
| Obertshausen, Germany
High-tech solutions can be used to build an advantage over competitors, especially in times of economic downturn. The Karl Mayer Group will be showing what pioneering technologies for warp knitting look like at a Product Show during ITMA Asia, from 19-23 November 2023 at its site in Changzhou City.
Karl Mayer says the machines of the performance presentations are as diverse as the visitors they are intended to address, but they all have one goa - to offer answers to the challenges of our time. The innovations are primarily concerned with sustainability, new business fields, flexibility and productivity.
"In the field of tricot machines, our complete product range demonstrates strength. In Changzhou City, we are launching two performance-optimized mid-range machines at once. In addition, we are presenting established products with performance focuses that should be extremely interesting for our guests," says Kay Hilbert, Product Owner Global Tricot Machines at Karl Mayer. His team are expecting guests from China, Turkey and India in particular.
The most flexible and fastest four-bar TM machine on the market
In the four-bar machine segment, a new TM 4 EL replaces the previous mid-range alternative to the HKS 4-M ON for the premium segment. This new machine has been equipped with Karl Mayer's CFRP technology and is therefore up to 30% faster than its predecessor.
In addition, the product portfolio is right, the company says. The TM 4 EL produces a large proportion of all common fabrics - from elastic to non-elastic - and, thanks to EL pattern drives, offers maximum flexibility for a wide range of applications. The product range includes fabrics for upholstery, sportswear, footwear, the interior of automobiles and homes, and apparel. In particular, chic seersucker articles are bringing the machine with the excellent price-performance ratio into the focus of trend-conscious fashion manufacturers. A TM 4 EL, 210 inches, in gauge E 28 will be on show at the Product Show at Karl Mayer (China).
Three-bar HKS with new energy feature for the cost and environmentally conscious
The three-bar tricot machine show includes an HKS 3-M ON, 300 inches with an energy saving feature that already caused a stir at ITMA 2023 in Milan. With the new Energy Data Ready option, the power consumption of the tricot machines can be determined and monitored. The Energy Monitoring System software, which is scheduled to go into series production early next year, uses the potential offered by real-time energy data to optimize energy management. Benefits for customers include unique transparency on energy consumption, carbon footprint and costs. Cost calculations and the identification of consumption can also be used to optimize the energy efficiency of production. A prototype of the solution will be presented at Karl Mayer (China) in November.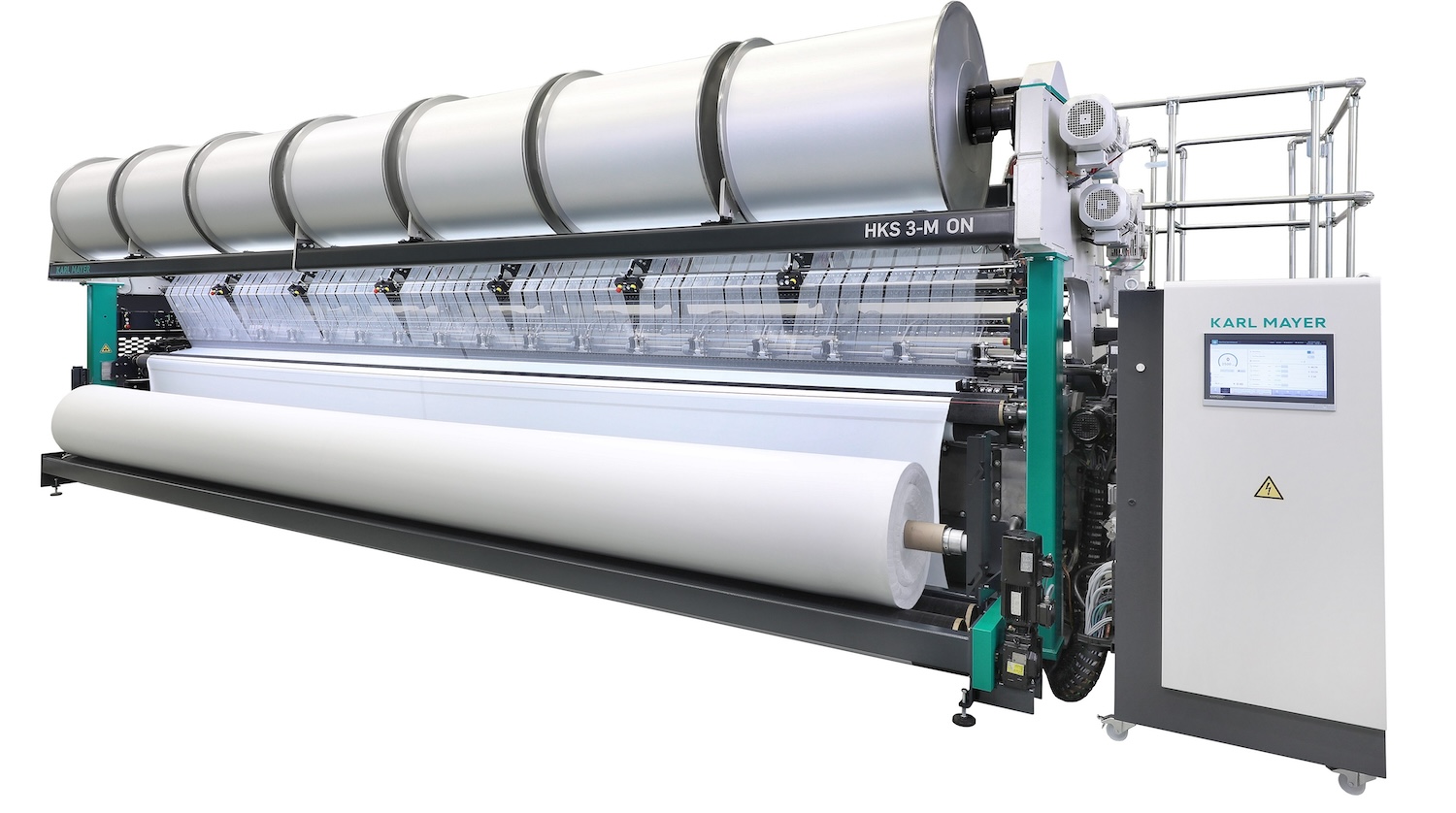 Highspeed machine for net fabrics
The range of two-bar tricot machines has been extended with the new TM 2-NET. This highly productive, economical machine focuses on demanding net applications and is around 20% faster than the latest generation TM 2 counterpart. Especially when comparing the output of fine tulle articles, the newcomer also performs significantly better than equivalent machines on the market. Other benefits include top product quality and extremely stable machine operation.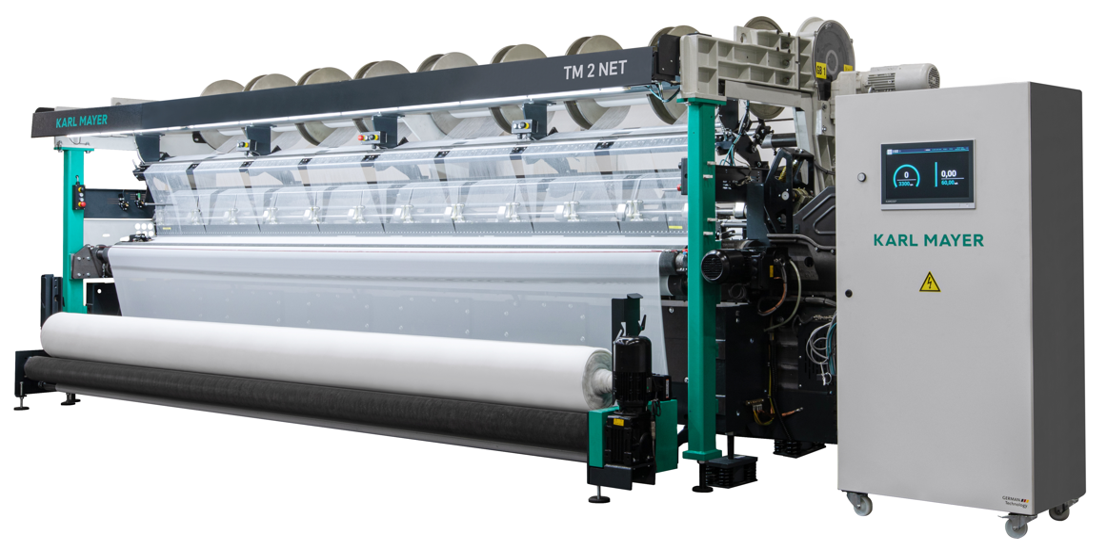 Two-bar HKS with bestseller qualities
Not a premiere machine but a bestseller is the HKS 2-SE, which will also be presented in Changzhou City. The special machine for the production of elastic fabrics has been ordered this year, particularly in China, for the production of supple, lightweight fabrics for sun-protective clothing. The goods impress with their high quality and can be produced extremely efficiently. A speed of 4400 rpm makes the HKS 2-SE the machine of choice when it comes to producing high-quality apparel, sportswear and lingerie articles, Karl Mayer says. At Karl Mayer (China), an HKS 2-SE, 134 inch in gauge E 40 will be on display. The fine gauge is in particular demand in the Chinese market, but in combination with the high machine performance it is only offered by Karl Mayer.
Digital game changer solutions for production management
Other highlights of the Product Show will come from the field of digital solutions. KM.ON, the Karl Mayer Group's digital company, will be presenting Digital Production Management (DPM) and CORE.
DPM provides visibility into production using the power of the Internet of Things (IoT) and advanced analytics. Production managers receive production-specific key figures in real time. Insights into factory operations can be used to identify patterns - such as the occurrence of repetitive machine operation errors - optimally allocate resources and make data-driven decisions to increase efficiency. Real-time monitoring and analytics go hand-in-hand with DPM's potential to manage operations. From creating items and work orders to simplifying production scheduling, DPM centralizes and optimizes every aspect of the production process.
Core is a web-based design tool. It includes a versatile lapping editor for tricot machines and ensures direct and secure transfer of pattern data to the machine, which is networked to KM.ON's secure cloud, from anywhere and at any time. In this way, Core helps to shorten time-to-market.
Next-level support solutions with easy access
In addition to high-tech machines, Karl Mayer offers its customers best in class after-sales support with professional spare parts supply, expert knowledge, and a selection of online service offerings. The new customer portal myKM.ON provides easy access to the individual solutions, including a machine dashboard, an overview of all spare parts orders from the last 30 days, and access to the tried-and-tested Webshop Spare Parts, to the services offered by the Karl Mayer Academy, and to my Textile News - a specialist portal for the industry. In addition, a new ticket system ensures maximum transparency and efficiency for service inquiries. During the product show, the features of myKM.ON can be tried out and discussed with Karl Mayer's Care Solutions specialists.
Interested parties are asked to register here.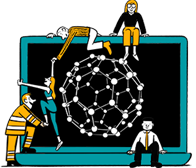 Business intelligence for the fibre, textiles and apparel industries: technologies, innovations, markets, investments, trade policy, sourcing, strategy...
Find out more