5th December 2017, Valdese, NC
MSYG announces promotions to support expansion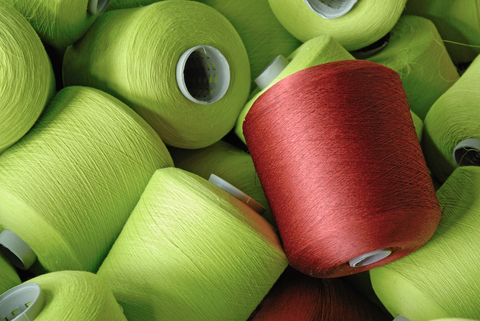 In step with major expansions to its US manufacturing operations and rapid expansion into new and current markets, Meridian Specialty Yarn Group (MSYG) has promoted several employees at the company's plants in Valdese and Ranlo, NC, USA.
"These promotions reflect the beginning of an exciting new era here and it's with great pride that we make this announcement," said Tim Manson, President of MSYG. "We anticipate major growth and expansion as we finish construction of our new manufacturing operations in Valdese and expand into several new markets. It's an exciting time and I'm proud of our staff for the hard work that has brought us to this point."
Growing market demand
The promotions and anticipated future hires are in response to growing market demand for existing products, brisk demand for new products the company has begun bringing to market, anticipated demand for additional new products that will be introduced in 2018 and to support new operations and expanded manufacturing facilities at MSYG's new plant in Valdese and recently renovated Ranlo plant.
Currently, MSYG is nearing completion of a new state-of-the-art manufacturing plant and dye house in Valdese, which will open in 2018. In 2016 MSYG completed the expansion of its Ranlo plant. The new Valdese plant will provide additional manufacturing capacity for both current and new markets, and with the Ranlo plant expansion, MSYG has launched the manufacture of wool carpet yarn.
New promotions
Stephen Hudson, who was formerly Vice President of Manufacturing, is moving into the sales arena as Senior Vice President - Specialty Markets. He will initially handle all aspects of the carpet yarn and craft yarn product lines as these markets continue to grow in significance to the company. Amy Isenhour, who was hired in November of 2016 as Sales and Marketing Manager for MSYG, has been promoted to Vice President of Sales and Marketing.
John Marlowe has been named Vice President of Manufacturing at MSYG's Valdese plant and will oversee all aspects of the Valdese operation, including the transition into the new manufacturing plant's state-of-the-art dye house. Marlowe was formerly plant manager at Valdese. Rob Bratcher is moving from his position at MSYG as Director of Customer Service and Logistics to a new position as Director of Operations at Ranlo.
Doug Mosk, who handled general operations at the Valdese plant, has been named Director of Production Engineering at the Ranlo Plant. Danny Whisnant has been promoted from Process Engineer at Valdese to Director – Process Improvement Engineering. Whisnant is now responsible for several projects involving machine design and development, and will be involved in the start-up of the new dye house.
Hillary Barlow will be moving from the Valdese Lab where she has been a lab clerk to a new role as Sales Representative. Lucy Reynolds, who was a logistics analyst for MSYG, is being promoted to Planning Manager at the Valdese plant. Connie Hardin has been promoted from Scheduler to Customer Service and Procurement Manager at the Valdese plant. Janet Barrier is being named Lab Manager at the Valdese Plant. She is a former Project Specialist at the plant. Sarah Buchanan is being promoted from Employee Relations Specialist to Recruitment Manager for both plants.
Jenny Renner is being promoted from Sample Department Assistant to Lab Manager at the Ranlo Plant. She will oversee sample line flow, as well as facilitate yarn and colour development for all markets served by MSYG's Ranlo facility.
This article is also appears in...