Circular Knitting
New Colosio S1M intarsia shoe uppers machine to launch at ITMA
The leading Italian circular knitting machinery manufacturer has announced it will unveil three ground-breaking innovations at ITMA.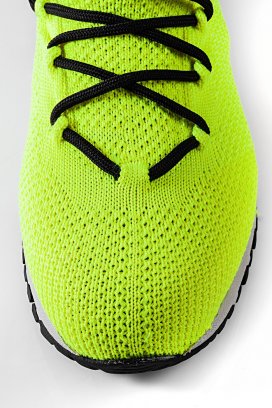 13th June 2019
Knitting Industry
| Brescia, Italy
Sponsored Editorial
Leading Italian circular knitting machinery manufacturer Cesare Colosio has announced it will unveil three ground-breaking innovations at ITMA in Barcelona next week - the very latest knitted shoes available on the market made with its intarsia technology, its latest mesh pattern patent and the brand new S1M intarsia machine for producing shoe uppers.
Cesare Colosio has always been known for its expertise in knitting true Argyle since it was founded in 1958. In fact, the company says it is the 'one-and-only expert' when it comes to the legendary Argyle intarsia patterns.
In 2015, after 60 years of experience on intarsia knitting, the company developed the first circular intarsia machine ever patented for the production of knitted, seamless shoe uppers. "All the biggest brands and footwear manufacturers in the world agreed that they were witnessing something revolutionary," Colosio comments.
Endorsed by the world's most famous brands
"The S1+, the machine's name that has been acknowledged by the most important international brands with more than 600 machines installed since 2016, has brought more and more knitted shoes on the store shelves and online every year, from the Chinese brand Anta to Decathlon, including Nike's Mercurial GS360 football boot, which was produced using the S1+ machine and was first released in November 2018 as a limited edition model."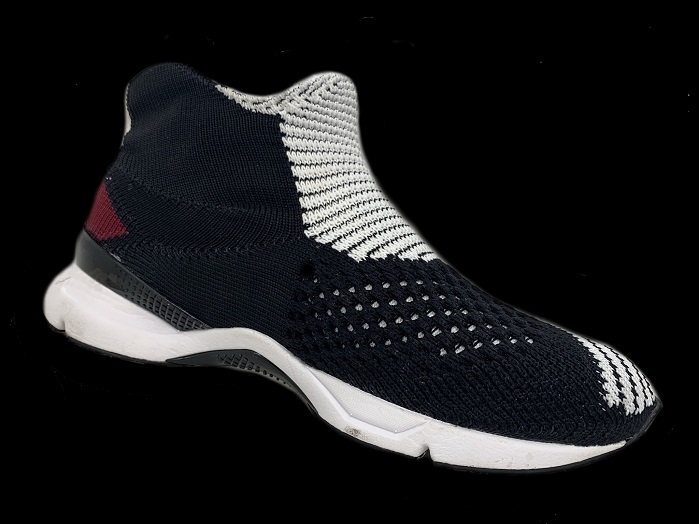 The Brescia-based company has been collaborating closely with another footwear industry giant, whose first models manufactured on Colosio machines are scheduled to be released soon.
"Seeing the final result of all the hard work and joint efforts of the past few years is really exciting for us, and we could not be prouder of the fact that the greatest ones have chosen us, "explains Fabiana Colosio, Vice President and Commercial Director of the company.
After ITMA Asia in Shanghai we attended various international exhibitions where we showed some of the novelties we have been working on in terms of knitted, seamless uppers. The praise we received during these occasions has strengthened even more our belief that this technology will be fundamental for the future of the footwear industry, and that we are working towards the right direction carrying with us not only a well-rooted know-how, but also some improved knowledge".
The machine produces uppers for multiple applications, from technical and sports footwear to casual and fashion shoes.
"We are of course extremely satisfied for what we have done so far in terms of innovation," adds Gianfranco Colosio, CEO of the family-run company. "But we do not consider these achievements as a finish line, as we continue to invest in Research & Development activities which cover not only the machine itself, but also the final product."
Patent protection
Cesare Colosio has been granted several patents on the shoe upper as well, which allow the company to protect its know-how in Italy, Europe, China and several other countries around the world. "Due to the increasingly competitiveness of the industry, which does not lack immoral behaviour, we are now focusing on the final result, too," the company adds. "Indeed, the latest patent filed by Colosio concerns the possibility of having a knitted mesh on the upper, resulting in real holes wherever you need them."
"Of course, our business partners and all our customers would benefit from Colosio's patents granted on both the machine and the upper, benefits that have been clear since the very beginning for any shoe uppers manufacturer."
Cost saving, sustainable and versatile
According to Colosio, the S1+ machine is in fact not only '100% sustainable', allowing the elimination of waste of material throughout the whole manufacturing process, but it is also extremely versatile. The machine produces uppers for multiple applications, from technical and sports footwear to casual and fashion shoes. Additionally, with an average production capacity per machine of 4 pairs of uppers per hour, manufacturers can minimize industrial costs and times.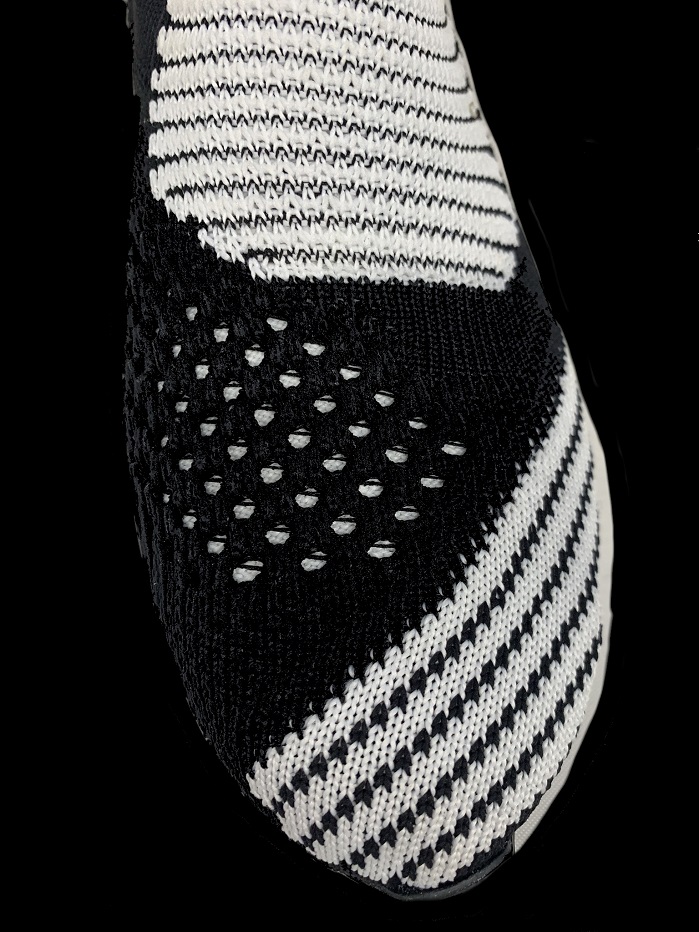 "Finally, being a circular intarsia machine the S1+ can create seamless uppers made of different and independent yarns and, as a consequence, different and independent areas depending on the final result that the producer wants to achieve," Colosio adds.
Brand new version – the S1M
But Colosio didn't stop there. During the past few months the company's R&D Department has been busy working on a brand-new version of the machine. "The S1M, the name of our latest creation, is an even more efficient device that will definitely help any manufacturer during the mass-production phase, which is very different from the sampling stage," Colosio enthuses.
"Being the pioneer in the intarsia field, we have been on the market from the very beginning, managing to move successfully from manufacturing a few samples a week to producing millions of pairs of uppers in just a few months," points out Fabiana Colosio. "We overcame different kinds of problems and met various customers' requests. And this is what allowed us to grow even more and eventually develop an even improved machine - the S1M."
The brand new S1M will be exhibited at next week's ITMA 2019, in Barcelona, Spain, which runs from 20-26 June, in Hall H8.0, Booth No.C105.
Watch the brand new Cesare Colosio movie…
To learn more about Colosio, please visit www.colosio.it
Contact Details
Cesare Colosio S.r.l.
Via Alessandrini 14, 25086 Rezzato (Brescia), Italy
Tel. +39 030 2592161
Visit Cesare Colosio ITMA 2019, Hall H8.0, Booth No.C105.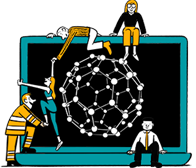 Business intelligence for the fibre, textiles and apparel industries: technologies, innovations, markets, investments, trade policy, sourcing, strategy...
Find out more