4th September 2014, Leonberg
New cost saving Brueckner line installed at Matesa
Brueckner, a leader in machinery for the finishing and coating of textiles, woven technical fabric, nonwovens and other planiform materials, has been supplying Matesa Tekstil, Turkish knit goods producer and one of the biggest textile companies in the country, with textile machinery since 2001.
Just recently a new Brueckner line – a relaxation dryer of the RX3 type with three fabric passages and an integrated innovative energy concept – has been set into operation.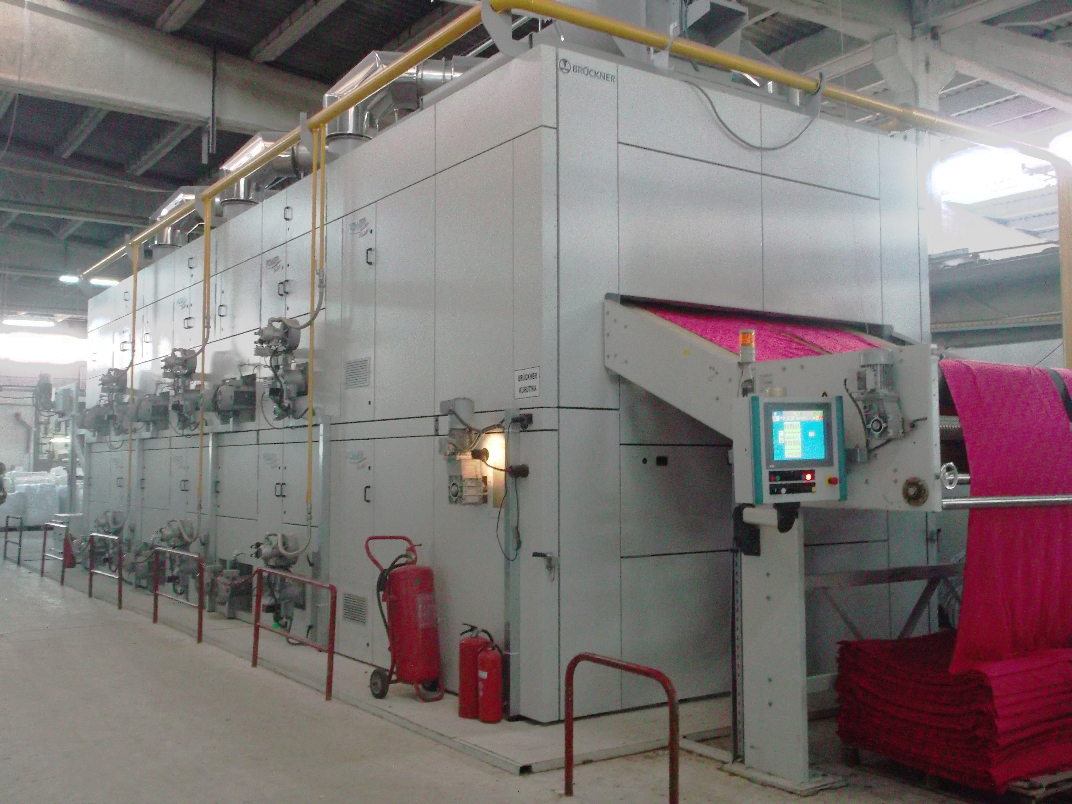 "The innovative concept of the new three-passage dryer was simply convincing. It is an absolutely perfect idea to heat and pre-dry the fabric in the first fabric passage with exhaust air from the second and third fabric passage. This requires no additional thermal energy. Today we know that particularly the energy costs are an extremely high portion of the overall production cost and this dryer concept starts exactly at this point," commented Galip Calik, founder and Director of Matesa.
Long-standing cooperation
Matesa Tekstil has been established in 1989 in Kahramanmaras and now has 2500 employees. It is divided into four production sites, including a spinning mill and a production site for knitted fabric.
"Brueckner is a family business run by its proprietor and produces exclusively in Germany. This gives us confidence which is very important for us in our business life. And the fact that we are continuously in contact suits us," said Calik.
"We bought the first Brueckner machine, a stenter with six zones, in 2001 and until today it is still operating perfectly. The concept of the half-zone-wise air circulation has convinced us. We found that the temperature distribution across the complete fabric width is absolutely uniform and this is essential for our high-quality products. For this reason we bought in the following years many other Brueckner stenters."
New relaxation dryer
"The machine is in production since approximately one year. Depending on the type of fabric we are producing up to 20 tonnes per day and we achieve very good residual shrinkage values. But much more important is the specific energy consumption such as cubic metres of gas per kilo of fabric," explained Calik.
"The energy consumption of Brueckner's relaxation dryer is - depending on the process - by 15 - 30 % lower than the results of the other dryer producers."
Calik noted that the reduction of our energy costs is one of the most important measures in the company. "The pricing pressure in the sales of our products is already today extremely high and the energy costs are increasing. If we want to remain competitive in the future, we have to start at this point and for this Brueckner is the optimal partner," he added.
This article is also appears in...