5th October 2015, Moenchengladbach
New Eco-Applicator version for knitted fabrics
The leading dyeing, finishing and compressive shrinking machine manufacturer A. Monforts Textilmaschinen will be showing a wide range of advanced innovations and developments at ITMA 2015 trade fair that takes place from 12-19 November in Milan, Italy, in line with its continuing theme to providing solutions for both economy and ecology.
The company will exhibit its new Eco-Applicator version designed for knitted fabrics. The technology has been nominated amongst the three finalists for ITMA Sustainable Innovation Award 2015 – Industry Excellence Award.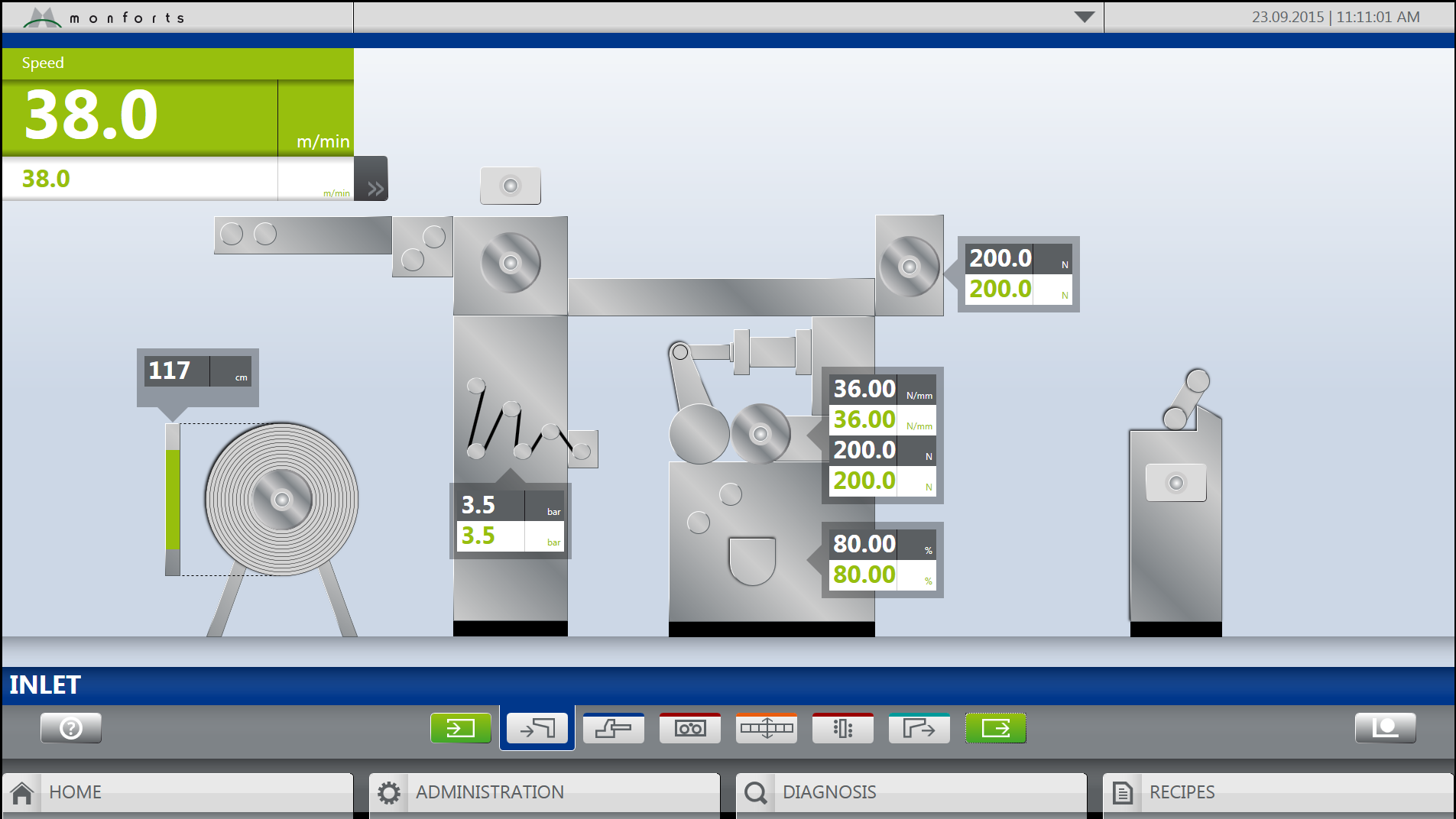 Other solutions will include exhaust air cleaning and heat recovery with automatic cleaning for its thermo treatment machines.
New Eco-Applicator for knitted fabrics
A new version of Eco-Applicator for knitted fabrics will be introduced at ITMA. It has been designed to apply a liquor to one side of the fabric; to apply a liquor to both sides of the fabric; to apply different liquors to either side of the fabric; or to apply two different liquors consecutively to a single side of the fabric.
The Eco-Applicator liquor application process is said to offer significant energy savings with reduced drying capacity required for a wide range of applications such as felt finishes, coated materials and medical textiles including nano coating, water repellancy, softeners, flame retardancy and insect repellancy, the company reports.
Increased energy savings
The Monforts Eco Booster HRC, designed to minimise energy costs during drying and heat setting processes on stenters will be available, for the first time, for retrofitting to existing Montex installations.
Compared with purely static heat exchanger modules, the new heat exchanger module actually cleans itself during operation, eliminating standstill times for maintenance, the company reports.
The Eco Booster permits a computer-controlled adaptation of the heat exchanger performance to the prevailing waste air stream. This optimised efficiency is said to further reduce the process costs. The machine runs fully automatically so that the operator has no additional duties to carry out.
New stentering chain
A new maintenance free Montex horizontal stentering chain will be introduced at the exhibition. This new chain type will complement the well proven Montex chain systems for horizontal and vertical chain return. The new Montex Hybrid Chain will be also available for retrofit to existing Montex stenters.
Smartphone features for Montex 8500
The company will offer a complete new and further enhanced visualisation software with finger tip control features, offering smart phone-type techniques for Monforts machine operators and ensuring smarter operating procedures.
Available for Montex new 8500 stenters, the new model also features a redesigned operator's platform with ergonomic advantages during finishing and coating processes, the manufacturer reports.
High performance denim ranges
A new Denim stretching unit will also be presented for achieving smooth stretching under the highest processing speeds during denim shrinking and finishing being incorporated into well proven twin shrinking units with twin felt calender.
This article is also appears in...