19th September 2013, Lenzing
New marketing initiative for Tencel/cotton blend
Leading cellulosic fibre producer Lenzing is presenting 'Natural Connection', the new marketing concept developed especially for Tencel/cotton blends, at the textile trade fairs in Paris.
The two cellulose fibres, Tencel and cotton, are ideal partners, the company reports. According to Lenzing, they go together perfectly, both of the natural origin and with similar features such as good breathing properties.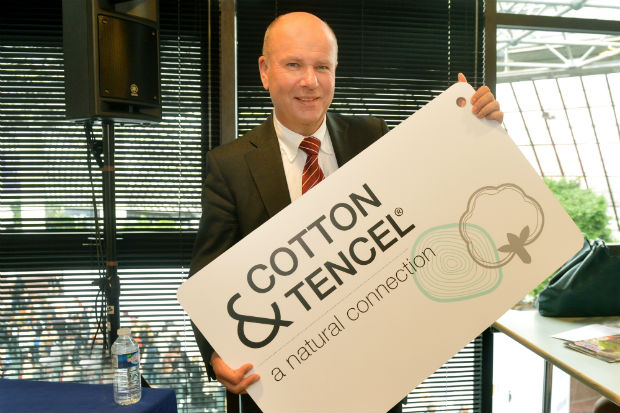 "There are numerous opportunities to place Tencel in relevant products where the added value of a Tencel/cotton blend would be appreciated. The combination of both fibres gives luxury textile manufacturers and retailers the chance to stand out from mass-produced products by means of innovation and marketing," Dieter Eichinger, Vice President of the Textile Fibres Business Unit, commented.
Promotion
Lenzing believes there is a great innovation potential for Tencel/cotton fabrics. New marketing tools are now available for manufacturers and retailers to promote the new blend.
"For Tencel, cotton is the blending partner. Consumers are interested in natural and high-quality materials. This marketing push is aimed at getting these products the attention they deserve. With this initiative, we are presenting our customers with marketing tools ideally suited to promoting Tencel/cotton products at retail," Andreas Dorner, Marketing Manager, explained.

A blend with 30% Tencel is said to give cotton fabrics a new definition. As a result of adding Tencel, the fabric's hand, moisture management and sheen can be enhanced. Depending on the blending ratio, the look and properties of these fabrics can be changed to suit any need, according to Lenzing.
Tencel/cotton blend
Cotton and Tencel are used for similar applications, mainly in the clothing sector in shirts and jeans, and in bed linens in the home textile sector.
With a mixture of Tencel, the yarn values can be considerably improved with regard to the strength and regularity, the company believes. These positive effects may be transferred to the final product and lead to a more attractive fabric with better performance values.
According to Lenzing, long-staple cotton with Tencel is a logical combination. With luxury cotton in high demand for the finest fabrics, Tencel can be used in these fabrics as an equal partner. "Fabrics of long-staple cotton and Tencel are unbeatable in terms of quality and visual appeal," said Eichinger.
This article is also appears in...