From 10-12 February 2015, Première Vision Pluriel becomes Première Vision Paris for the first time, with the launch of a new brand policy, based on the name Première Vision.
Recognised and largely acclaimed by international fashion industry players, the ensemble of six shows, mutually complementary in terms of professions and offers, has been totally integrated since last September and is now managed singlehandedly by Première Vision.
Today the goal is to valorise and coordinate the different professions at the centre of a single, homogenous, more coherent and more efficient event, which would reinforce the unique offer and image proposed by Première Vision Paris, organisers report.
Selection process
Last February, some 62,000 visitors gathered at the Parc des Expositions de Paris Nord – Villepinte. Around 73% of them were international and high-level guests. This year, the total integration of six shows of Première Vision Paris, which combine yarns and fibres, fabrics, leathers and furs, designs, accessories and components, is said to allow the coordination of their selection processes.
For each show - and for the first time for Première Vision Leather – the exhibitor candidate companies were rigorously selected by a committee composed of professionals in the sector, according to criteria of creativity, of savoir-faire, of quality of service and financial reliability.
Some 127 new international companies were chosen for the six shows overall, including new exhibitors that come from the principal leading countries of the international fashion industry. This February the level of participation is expected to be greater than in February 2014. Exhibiting companies will present their latest seasonal developments and their newest collections.
International success
This exclusive and diversified offer already places the forthcoming edition in a very positive global dynamic, according to organisers. Facing a world economy still fragile and unstable, Première Vision Paris must respond with pertinence to the expectations of professionals, who, confronted with a global slowdown in clothing consumption, are more and more exigent with regard to heightened international competition.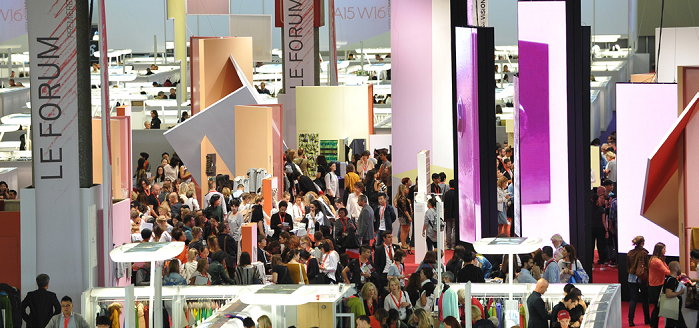 Another sign of the good health of the Première Vision Paris is shown by the high level of exhibitor loyalty. Loyal exhibitors tend to invest more in the shows: larger exhibit spaces, more fully developed stands, with broader and more diversified offers.
Finally, the return of 32 exhibitors to the shows, after several seasons of absence, attests to the important role of the Première Vision Paris ensemble for companies that want gain international visibility.
Knitwear Solutions
Knitwear Solutions today is the indispensable rendezvous for professionals seeking inspiration and new developments in knits. For spring 2016, the platform dedicated to creative flatbed knits will present an offer with enriched proposals, thanks to a number of international exhibitors that is already significantly higher than in February 2104.
As well as knitters and spinners from countries among the most important in the sector, there are also knit specialist studios, which play complementary roles at the Première Vision Designs show (former Inigo).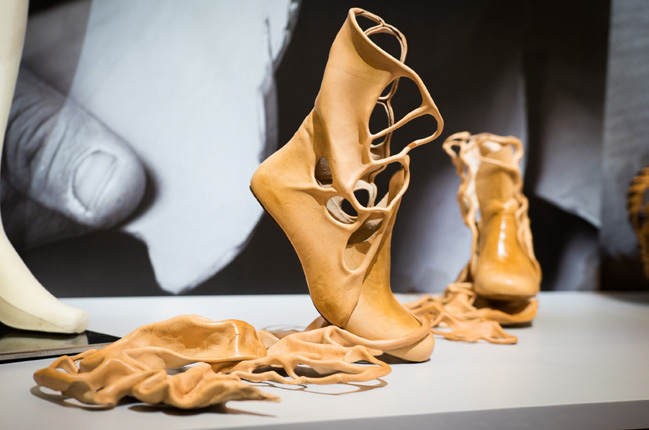 This season, Knitwear Solutions will present for the first time the collections of seven new knitters, selected by an expert committee, coming from Italy, Romania, Lithuania, and Hong Kong. Among them, one comes directly from Première Vision Manufacturing (former ZOOM) – the Lithuanian Omniteksas UAB that regularly present at the manufacturing show.
With the ensemble of its exhibitors, Knitwear Solutions again this season will complete the textile offer of Première Vision Fabrics by bringing concrete solutions to stylists, product heads and buyers specialising in flatbed knits – nearly 3,300 of them were at the show last February.
This article is also appears in...