Design
New Reebok sports bra with reactive technology
Reebok's PureMove Bra debuts brand's proprietary Motion Sense Technology, providing customised support and control.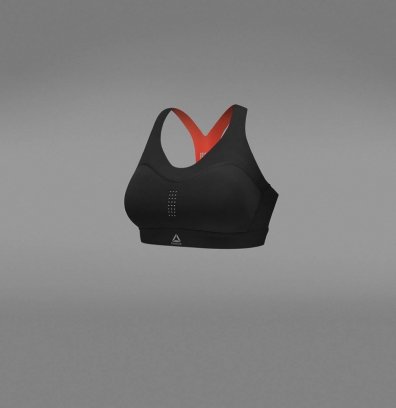 9th August 2018
Knitting Industry
| Boston, MA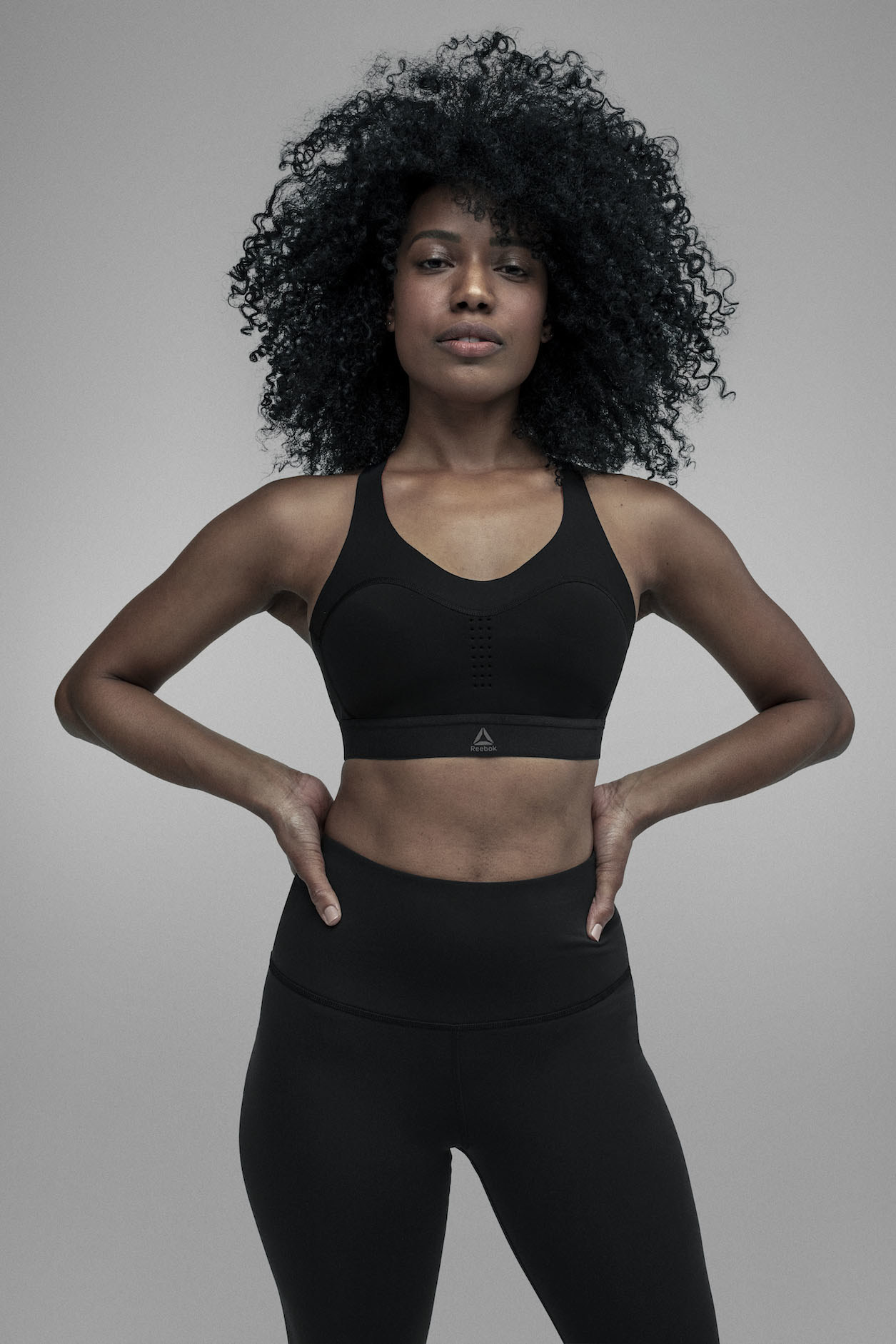 Reebok made waves in the sports bra industry with the unveiling of the Reebok PureMove Bra – a technologically advanced sports bra that responds and adapts to movement to provide women with a customised amount of control and support, exactly where and when they need it.
Reebok's brand-new proprietary Motion Sense Technology is the result of treating a performance-based fabric with STF (Sheer Thickening Fluid) – a gel-like solution that takes a liquid form when in a still or slow-moving state and contrastingly stiffens and solidifies when moving at higher velocities.
This fabric technology adapts and responds accordingly to the body's shape, velocity of breast tissue, and both type and force of movement, the company explains. The result is said to give wearers a bra that stretches less with high impact movements, while providing the comfort and light support that one would desire during rest and lower intensity activities.
"We could not be prouder to come to market with a product that breaks down barriers in a category that has dissatisfied consumers for far too long, lacking any true technological advancements. Innovation has always been in Reebok's DNA and placing an emphasis on transforming and improving one of the most important fitness garments for women is no exception," said Barbara Ebersberger, VP Performance Apparel at Reebok. "The release of PureMove marks the first step of a very exciting new era for us."
Testing
Integral in PureMove's three-year development process, was Reebok's work in the lab, testing breast movement and product variations with the University of Delaware. Here, the two joined forces and upped the ante on industry standards for breast biomechanics that would inform both PureMove's final design and Reebok's full sports bra collections for FW18 and beyond.
Until now, industry standards for breast biomechanic testing typically included an average of only two to four motion sensors on the chest area to track bounce and support, but Reebok and the University of Delaware utilised 54 unique motion sensors on this area during its testing process and used this data to ensure every detail was covered and accounted for in PureMove's development.
The end result is a second-skin like design that creates a barely-there feel, according to the company. Key performance features of the PureMove Bra in addition to the reactive fabric technology include: breathable perforations in front and back, natural shaping (moulded front panel and free cut edges), and minimalist construction, comprised of only seven unique pieces of fabric.
Minimalist design
"Many would assume that the more support a sports bra gives would equate to the more fabric, straps or hooks it's comprised of. However, by utilising our Motion Sense Technology, PureMove's design is quite deliberately the opposite," commented Danielle Witek, Senior Innovation Apparel Designer at Reebok. "The minimalist design of the bra may seem deceiving when you first hold it, but you should not confuse this for lack of support or technology. Every single detail is intentional and directly informed by years of our testing and research."
At launch, the PureMove Bra will be available in an extended range of 10 unique sizes, aimed to specifically address consumer feedback around the industry's lack of solutions for those who find themselves in between standard sports bra sizing. The Reebok PureMove Bra will be available exclusively on Reebok.com starting 17 August, followed by worldwide-distribution in key retailers starting 30 August.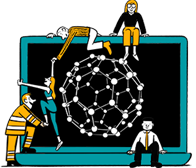 Business intelligence for the fibre, textiles and apparel industries: technologies, innovations, markets, investments, trade policy, sourcing, strategy...
Find out more