Industry Talk
New reports provide key insights for apparel and textiles
The reports highlight the strengths and weaknesses of the sector and examine the opportunities available to and the threats faced by the sector amidst the current pandemic.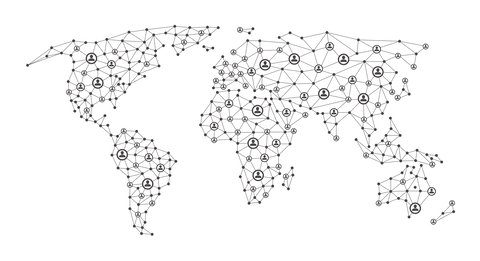 6th January 2021
Knitting Industry
| United Kingdom
A new series of industry reports, for sale on our sister site Innovation in Textiles, highlight the strengths and weaknesses of the textiles and apparel industries as they enter 2021, and take a close look at the opportunities available to and the threats faced by the sector amidst the current pandemic.
The global fashion industry faces a major crisis at the start of 2021, according to The State of Fashion 2021—a report by The Business of Fashion and McKinsey & Company. In particular, the report warns that the industry will be significantly impacted by declining sales, rapidly changing consumer behaviour and disrupted supply chains. In Talking strategy: the state of fashion in 2021 Textiles Intelligence chief Robin Anson analyses the findings of the report with particular reference to the effects of two scenarios on the recovery of the fashion industry—an early recovery scenario and a later recovery scenario. He discusses ten themes identified in the report which highlight major disruptions sparked by COVID-19 and offers insight which will shape priorities for the year ahead.
On a positive note, a new report entitled Innovations in cellulosic fibres derived from recycled textile waste and clothing waste highlights the potential for commercialising cellulosic fibres derived from textile waste and includes profiles of six start-up companies innovating in this sector, namely Circ, Evrnu, Infinited Fiber Company, Renewcell, Spinnova and Worn Again Technologies. The report also describes a number of projects supporting the development of cellulosic fibres derived from post-consumer waste and provides an outlook for the future.
In the very useful business report Global apparel markets: business update, December 2020, Textiles Intelligence provides information, analysis and valuable insight into developments relating to the global apparel industry in the following categories: acquisitions, divestments and mergers; business news; corporate social responsibility (CSR); corporate strategy; COVID-19; environmental sustainability; events; and traceability.
In Global apparel trade and trade policy: the world's leading clothing exporters and key markets, December 2020, we learn how world clothing exports edged down in US dollar terms in 2019 but still reached their second highest level on record. 85% of world clothing exports in value terms were accounted for by just ten leading clothing exporters, namely Bangladesh, Cambodia, China, the EU, Hong Kong, India, Indonesia, Pakistan, Turkey and Vietnam.
Finally, Global apparel markets: product developments and innovations, December 2020
analyses some of the latest developments, innovations and new products in the global apparel industry, including antiviral treatments, apparel collections, athleisure apparel, computer-aided design and computer-aided manufacturing (CAD/CAM), denim, dyeing processes, fibres and yarns, hemp fabric, and sanitisation technology.
To view the full range of reports please visit the Innovation in Textiles Reports section.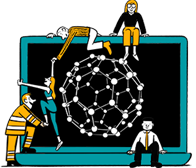 Business intelligence for the fibre, textiles and apparel industries: technologies, innovations, markets, investments, trade policy, sourcing, strategy...
Find out more