18th April 2018, Reutlingen
New Stoll machine for coarse gauge knitting
Stoll, a leading flat knitting machine manufacturer, has launched a new addition to its ADF family of machines. The German company has expanded its range of machines for coarse knit production and now offers the ADF 530-24 in addition to the ADF 530-16 for this sector.
With 24 independent yarn carriers and three systems in gauges E2,5.2, E5 and E7, the new model is designed to enable sophisticated colour and pattern designs, allowing more room for creativity and the chance to react quickly to trends.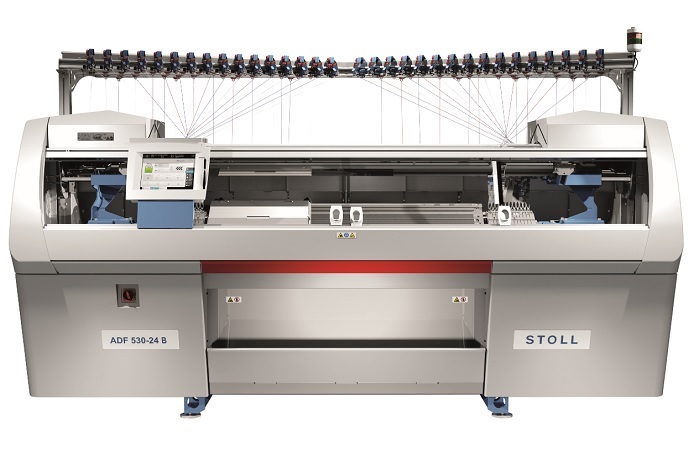 In addition to new applications, Stoll promises significantly more productivity with the ADF 530-24. "Furthermore, the entire knitting process is optimised by shorter sequences and set-up times and by direct yarn feed which makes knitting with low thread tensions possible. By reducing the system distance to 5.2 inches also the knitting time is reduced at the same time. The standard equipment also includes the EKC operating system, which can be operated intuitively and without much training," the company explains.
Based on the successful ADF technology, the ADF 530-24 is said to offer a high degree of flexibility, which is due to the carriage-independent yarn carriers. Two are mounted on each of 12 tracks on the ADF 530-24 and can be moved both horizontally and vertically, are easily programmed and quickly loaded with yarn. Accordingly, this flat knitting machine offers a wider range of colours and patterns than the ADF 530-16.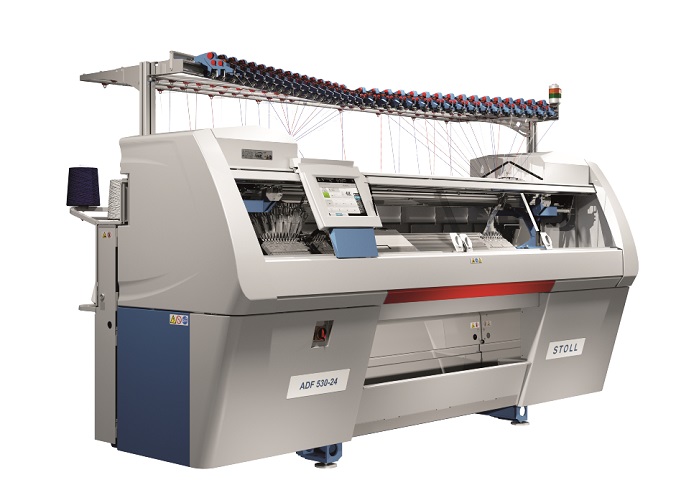 H. Stoll AG & Co. KG, with headquarters in Reutlingen, Germany, is a leading manufacturer of flat knitting machines. The long‐established company was founded in 1873 and has 1,000 employees around the world. Its brand portfolio includes flat knitting machines and pattern software that are used to produce fashion and technical textiles. Stoll exports its products to more than 50 countries worldwide.
This article is also appears in...