It has only been over a month, but it is already evident that the year 2017 is going to bring a lot of interesting developments into the textiles world. One of the most talked about events of the end of the last year, the presidential victory of Donald Trump, has already prompted a reaction from the leading textiles industry representative in the US, the National Council of Textile Organizations (NCTO).
The organisation congratulated President Donald Trump on his inauguration as the 45th President of the United States of America and said it is eager to partner with the new administration to stimulate US textile manufacturing. See more here – NCTO eager to work with Trump administration.
Year of anniversaries
The year 2017 bears special importance to Karl Mayer, which is celebrating its 80-year anniversary with a series of in-house innovation shows for business partners. In various locations, Karl Mayer will present its new textile developments covering trends like athleisure. The company's in-house show in Japan this March will be the first event to kick off the celebrations. Find out more – 80 years of innovation at Karl Mayer.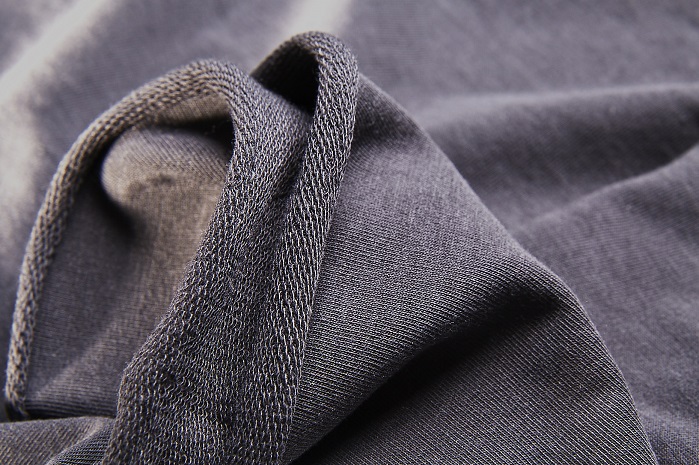 Another company celebrating an important milestone is Invista's Cordura brand, which marks 50 years in business. This week the company announced its symbolical recognition with more than 50 awards in its 50th anniversary year at ISPO Textrends, securing its first best in category product win with Cordura 4ever knit by Yoonia (Korea).
The company officially launched the Cordura 4ever Fleece Collection at the 2016 Winter Outdoor Retailer Show that took place in Salt Lake City, UT, last month. See more – Cordura launches new Cordura 4Ever Fleece Collection at OR Winter Market 2016.
Knitwear wakes up
It has been a rough year for the US outdoor industry. Sales are down by 1.5% for the twelve months ending October 2016, according to the NPD Group; and continuing headwinds include retail consolidation, changing consumer habits, and uncooperative weather, along with the uncertainty provided by sourcing and trade issues.
Outdoor Retailer (OR) Winter Market, held in US this January, recorded attendance at 20,000 and 1,075 brands on display. Bogged down in a swamp of sameness, outdoor categories where knits predominate also lost ground in the twelve months ending October, with sales down by 3.1% and 5.2% respectively, according to NPD.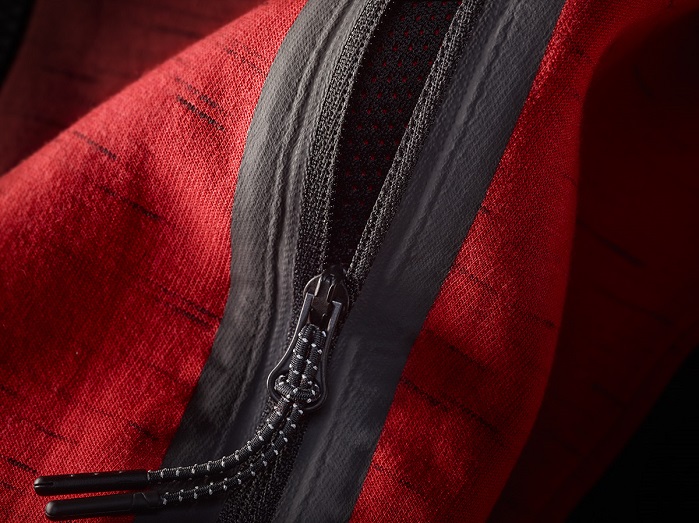 Fortunately, the new fibres, fabrics, and brand offerings seen at the show inspired optimism with an emphasis on print, pattern, and performance for a changing climate, Debra Cobb reports – Beyond Base Layer: Knitted Textiles Stand Out at Winter OR Show.
ISPO Munich
Another outdoor event, ISPO Munich has just concluded in Germany this week, attracting more than 85,000 visitors and 2,732 exhibitors from around the world. Leading textile and apparel manufacturers presented at the fair dedicated to the outdoor and sportswear industry.
Two of Italy's best known and highly creative warp knitting companies, Eurojersey and Cifra, have joined forces to create an exclusive and unique range of activewear, which they presented at the trade show.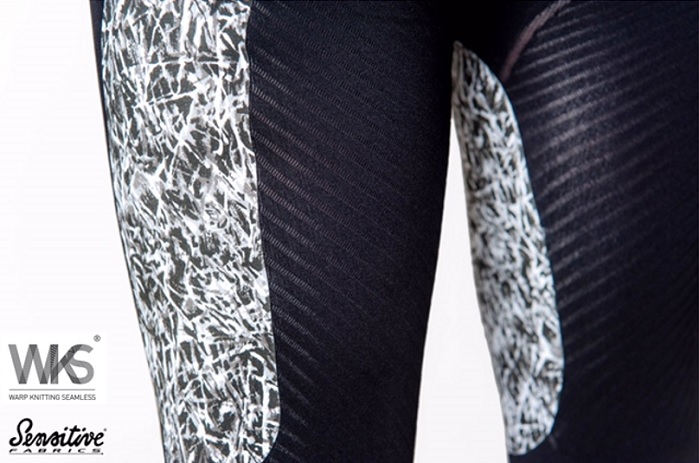 Israel headquartered polyamide 6.6 producer Nilit Fibers and LincSpun have jointly developed TRINOMAX-IN core-spun yarn, for sportswear, footwear, and seamless garments fabrics, which was also on display. Leading Wholegarment machine manufacturer Shima Seiki, also demonstrated its innovations at the show. The company is now gearing up to present at Yarmarka trade fair in Russia, next week.
Premiere Vision
Spring/Summer 2018 trends and collections by leading designers and textile producers were on display in Paris, where Première Vision closed its doors this week. Eurojersey exhibited its ready-to-wear Sensitive Fabrics Let's Go To Italy collection. Maglificio Ripa, a leading knitting specialist, presented ESSENZA, a new fabric range with ROICA Colour Perfect and ROICA Eco Smart yarn innovations by Asahi Kasei, which also participated in the show by exhibiting the company's latest Cupro fibre innovations.
Lightness and dynamism
Interfilière Paris, a leading international trade show for intimates, beachwear and activewear materials and accessories, concluded in Porte de Versailles last month, recording a 14% increase in international visitors. This season's most popular products were innovative and creative, ever lighter and finer, according to organisers, reflecting the show's choice of theme Ultra-lightness and ultra-fineness. See more here – Interfilière Paris celebrates lightness and dynamism.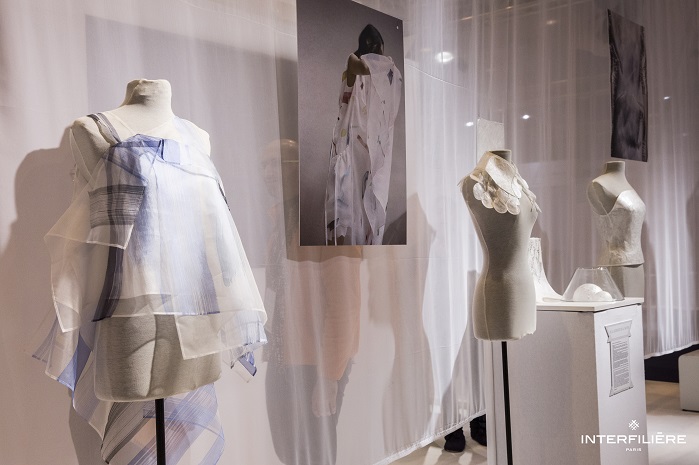 Two Italian producers, Zegna Baruffa and Piave Maitex presented their latest collections at the show.
Knitwear dances in Florence
Pitti Immagine Uomo, which also concluded this January, showed designs for winter 2017/18 where the main message was the importance of high quality materials and make. Winter knits had a large part to play in the layering which is integral to the bespoke idea of fashion offered at Pitti Uomo 91, Janet Prescott reports.
Pitti Dance-off was the theme of the season. The variety of looks varied from tough maritime inspiration like Barbour, to lively pop art colours and designs culled and inspired from the 1960s and 70s. Knitwear was an integral part of the look on many brands. Read more here – Knitwear dances in Florence.
Major show expansions
Two shows have announced their expansion this year. Catalan textiles and clothing trade fair BSTIM has consolidated itself for the raised international interest in the event. The show organisers also signed a collaboration agreement with the Portuguese Textile Association (ATP) that will allow BSTIM to promote itself at Modtissimo fair next week. Find out more – BSTIM and Modtissimo to promote Iberian textile production.
Canada's apparel and textile sourcing show, ATSC, has announced that it has secured a 50% increase in exhibit space at Toronto's International Centre for this year's show. According to show organisers, the decision to expand was driven by positive feedback, strong attendance and a renewed commitment from international manufacturers and industry partners. See more here – Canada's apparel and textile sourcing show announces major expansion.
Sustainable customers' choices
Whilst the trend towards sustainability and social and environmental protection has been a topical issue in the textiles industry for quite some time now, it has been recently that a survey was conducted suggesting that consumers are becoming increasingly more aware of their choice and its impact on the planet and communities.
Applied DNA Sciences has announced the results of a cotton survey, which suggests that over 30% of Americans said that they would completely stop purchasing a brand if they made a false product claim about a bedding/clothing product, while roughly 61% of Americans say if they found a brand made their products from raw cotton that was picked by forced labourers, they would no longer purchase the brand.
Whilst a lot needs to be achieved with regards to strengthening the connection between the ends of the supply chain, there are positive developments that seem to signal for the better future. Read more here – Sustainable consumer choices on the rise?
Comfort and athleisure
After years of tailoring and military inspired designs dominating men's fashion and style, 2016 saw a swing back to a more comfortable and relaxed style of dressing giving rise to the Athleisure trend and a demand for stylish clothing that fits consumers increasingly complex lifestyles.
Market analysis website Euromonitor reports sales of "sports inspired clothes" having a percentage year-on-year growth of 5.92% worldwide. This is good news for those working in both the knitted/performance fabric industries and clothing manufacturers specialising in sports and leisure wear, lounge wear and lingerie, Elizia Volkmann reports.
Green solutions
As sustainable textile products are becoming more and more important, LE Textile GmbH, a pioneer in the production of stretch warp-knitted textiles made from Tencel yarns, has recently exhibited its range of smooth products and lace goods at Interfilière 2016 in Lyon, promoting the eco-friendly approach to textile manufacturing.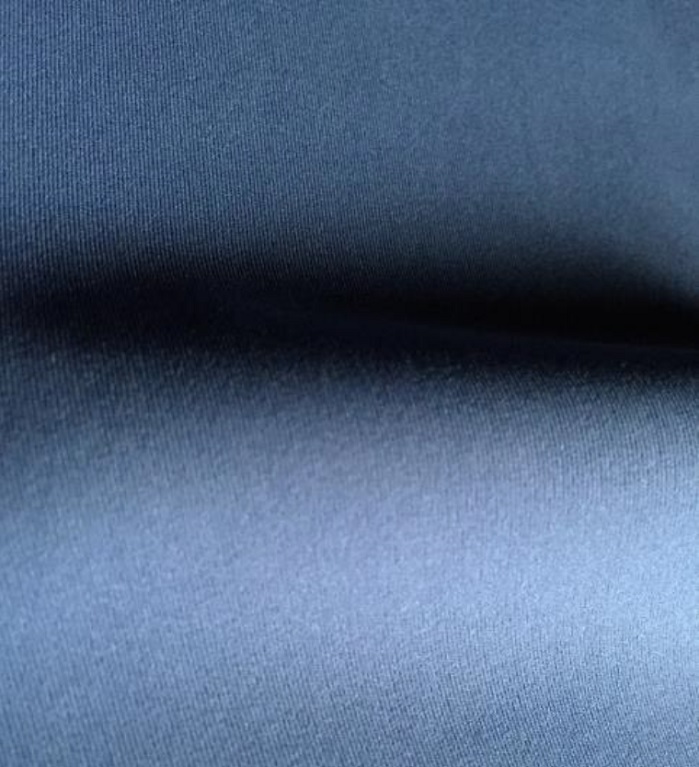 Maglificio Ripa, a leading knitting company, in cooperation with ROICA by Asahi Kasei, has also developed a range of fabrics for the Autumn/Winter 2018 season, with the use of Asahi Kasei's eco-sustainable yarn, reinstating its commitment to protecting the environment.
Lenzing also recently announced achieving another key milestone by creating from natural resources what is likely the most sustainable fibre – Refibra, a new fibre based on cotton scraps and wood.
Thank you for reading Knitting Industry!
Jana Bukolovska
Staff Correspondent
Billy Hunter is away