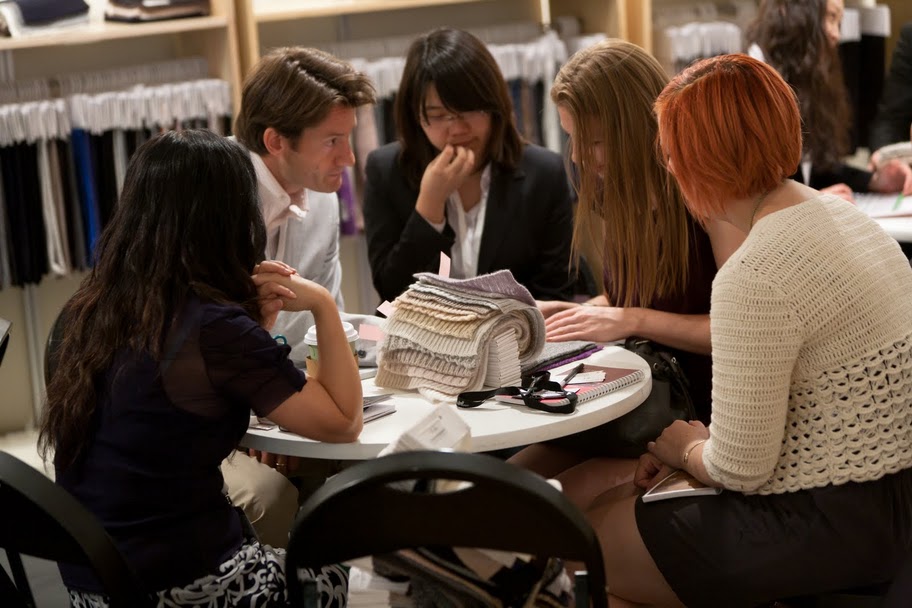 Last week's 2nd edition of New York SpinExpo had a creative and energetic vibe about it that bodes well for this offshoot of SpinExpo Shanghai.
Held in Manhattan's Metropolitan Pavilion/Altman Building, the three-day show saw an attendance of over 1500 visitors from 21 countries, comparable to that of the inaugural session.
But while exhibitors were pleased with attendance at the show, the high price of raw materials encouraged a wait-and-see attitude amongst the buyers; and although the collections were well-received, customers were somewhat hesitant in their choices.
Visitors were greeted with a dynamic trend forum exhibiting knitwear, knitted fabrics, woven developments, accessories and finished garments for Autumn/Winter 2011-12. Organized by Sophie Steller Studio along with a team of design studios, spinners, universities and knitwear manufacturers, the forum was a feast of colors, textures and patterns, including bold stripes and color blocking, vintage jacquards and folkloric intarsias, lacy looks and intricate cables.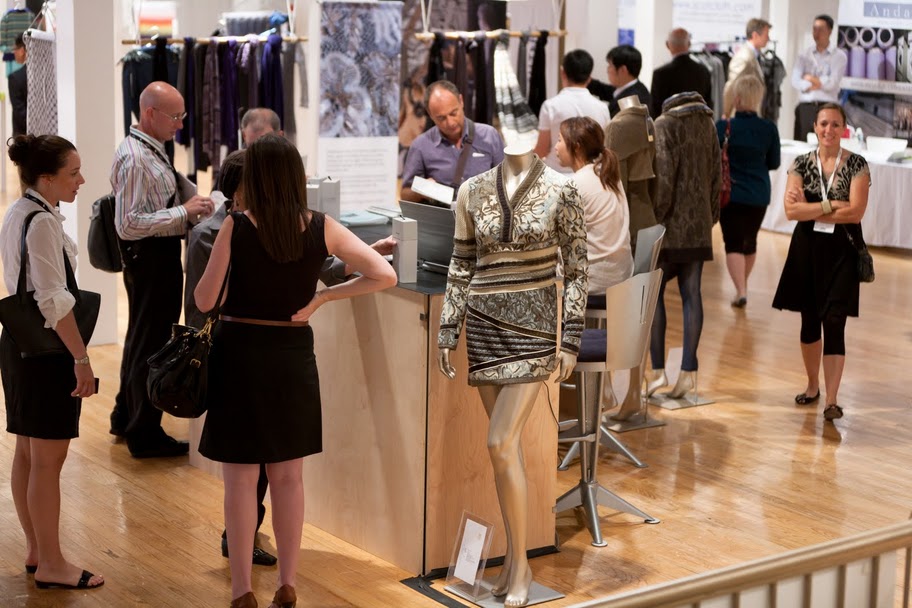 Ultra-fine yarns were knit in light and gossamer sheers, often designed with interesting shirring, pleating or draping; but there was an emerging trend for chunkier, loftier looks. Vintage impressions, created through recycled fibres, spinning, dyeing or finishing techniques, were a strong direction.
Marled or space-dyed yarns, neps, slubs, brushed yarns or tweed effects created all-important surface interest. Noble fibres—cashmere, alpaca, mohair, camel and angora—were much in evidence, sometimes blended with Merino, silk, cotton or flax.
A Spirit of Collaboration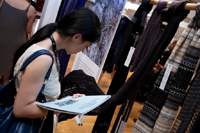 There was a strong collaborative spirit among the show's spinners, knitwear and machinery manufacturers and style offices. Karine Van Tassel, who directs the show on behalf of organizer Well Link Consultants, believes that creativity cannot be confined to a region, but that Asia and the West must cooperate—"It is not a question of national competition," she admonished.
Her goal is that New York's Spin Expo will become more international—exhibitors from 15 countries attended this edition—and include more US resources.
Van Tassel hopes the show will teach designers and sourcing managers how to mix high-end and specialty yarns with less expensive materials in order to create something with more value.
"We need to stop all the buyers sourcing the same thing. It takes only a little imagination to make it original." To that end, SpinExpo works with design students at universities such as the London College of Fashion, Donghua University Shanghai, Hong Kong Polytechnic and Nottingham Trent University, along with knitting machinery manufacturers Stoll and Santoni.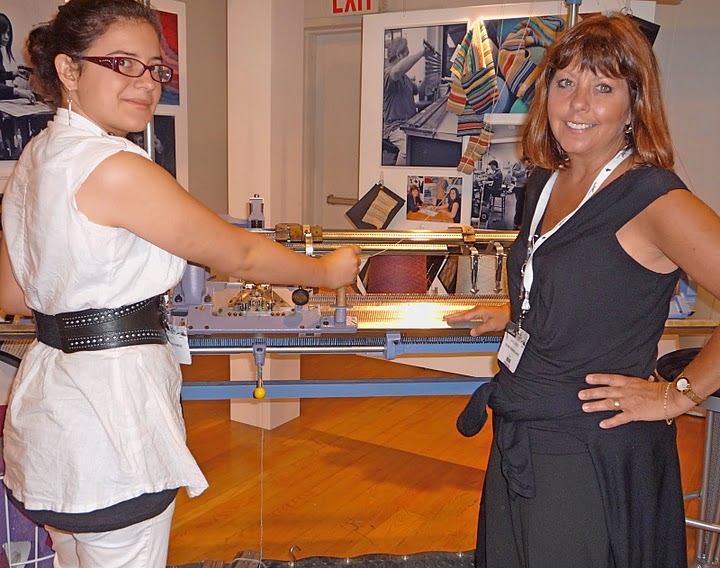 With knitwear currently one of the most successful categories at retail, there is a resurgence of creative knitting in the US. The Knit Resource Center in New York offers a swatch and sample service, yarn library and seminars on creative knitwear development.
Andari, a family-owned, full-service sweater and knit manufacturer in California, is seeing more requests for made-in-USA knitwear from high-end labels. With a factory in China for volume customers, Andari offers quick turn on domestic samples, including graphic jacquards, trendy mélange looks and eco-friendly fibres.
Stoll's display took inspiration from their archives of the 1930s through the 1950s but employed new techniques to create floating cables, reverse jacquards, and stitch combinations utilizing their multi-gauge capabilities. Stoll's Fashion and Technology Knitting Center in New York opened in 2009 and features a knitwear archive, pattern library, fast-track sample development and educational workshops.
Santoni previewed their newest circular seamless machine, the SM6-RIB2, capable of knitting both single jerseys and ribs using natural fibres at a standard gauge of 28 in a record production time of 3 to 6 minutes. They showcased sample garments in fine gauges engineered with soft draping, shirring and pleated effects. The machine should be commercial by end of the year.
From Classic Elegance to Vintage Casual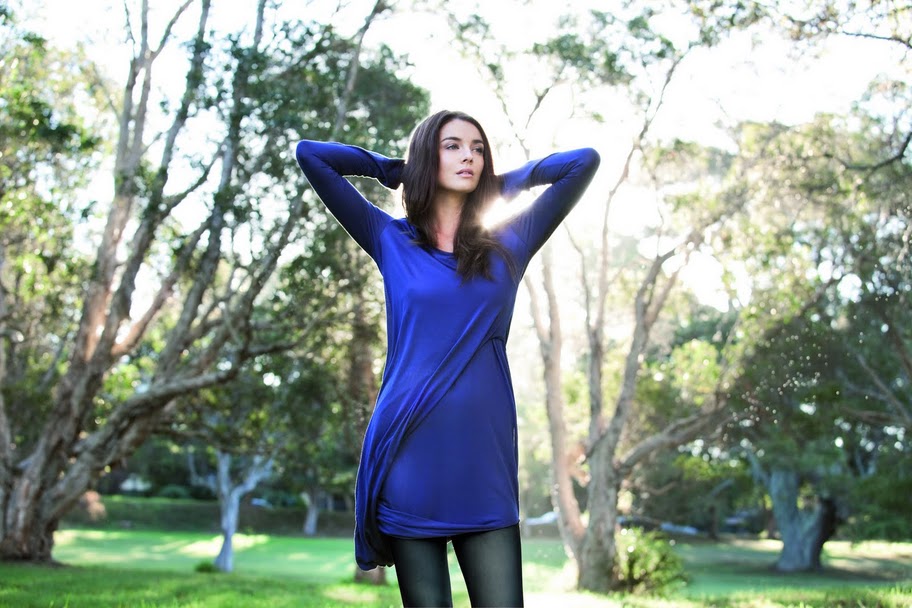 Collections from the 77+ exhibitors ran the gamut from high-end cashmeres in a rainbow of colors at Todd and Duncan to naive undyed wool and alpaca (Pinori Filati) or wools dyed with natural herbs, roots and berries (Cariaggi's System Naturae), from plush mohairs (Filpucci and Top Line Ningbo) and brushed angoras (Shanghai E & O) to recycled yarns with a washed-down casual appeal from the likes of Ferre-Hickory and Filatures du Parc. Fur effects (Ecafil Best), refined metallics and Meadowbrook's luminescent Angelina fibre enlivened the season's classic tendencies.
Australian Wool Innovation (AWI) presented Merino Casual, a range of dyeing and finishing techniques creating unique casual and vintage looks with Merino wool and blends. Yarns treated for unlevel dyeing resulted in knits with a deliberately dégradé coloration and worn appeal; while Merino 3D knitwear printed with polymers created textural effects through differential shrinkage.
Devoré Merino combined printing with wool's propensity to felt, creating a burned-out effect; while Merino Retract was an unfelted knitted boiled wool with stretch and recovery.
Stretch and recovery was also the hallmark of Südwolle Biella's SOFTWIST, a Merino wool engineered for more elasticity, shape retention, less pilling and greater durability. Südwolle's Yarns in Motion for circular knitting focuses on worsted Merino wool and blends for activewear; Managing Sales Director Hans von Schuh reports this business is very strong.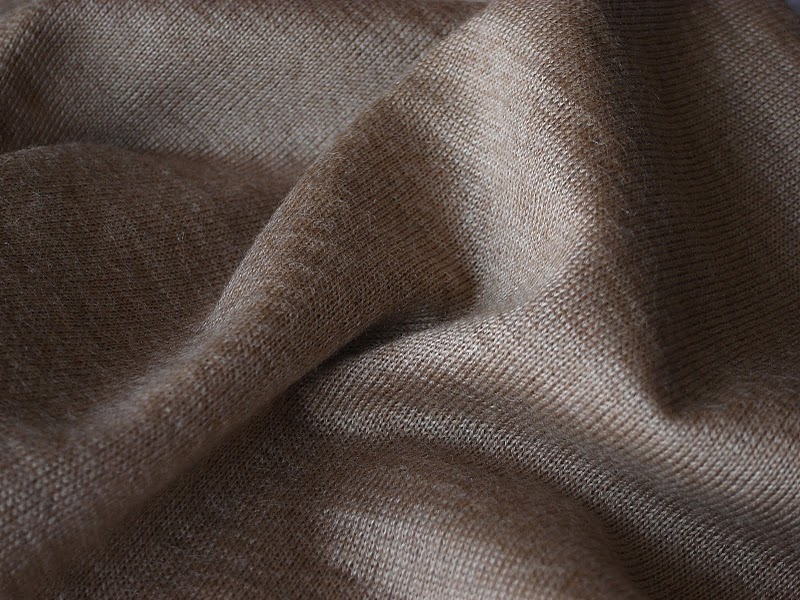 At Hong Kong-based Novetex, the emphasis is on quick turn, with stock service on cashmeres, lambswool and transeasonal blends with cotton, silk, viscose and nylon.
Customers are requesting chunkier yarns, marls and tweeds, according to Leslie G. More, Novetex' VP of International Sales and Marketing. Lofty, fancy yarn textures for heavy gauge knitwear were introduced by Hong Kong's UPW.
Shanghai's DSW group is a vertical operation, offering full-package knitwear production in a variety of interesting yarns, such as cashmere blended with soy, milk or corn fibre. Hilanderia Capen of Argentina launched their FTS collection in both fine and thick gauges, spun from native fauna and flora: 100% baby llama, 50 baby llama/50 Merino wool, 70 baby llama/30 silk, and yarns blended with cabrita fibre from the South American small goat.
Among many denim-inspired looks, two spinners stood out. Pinori Filati's 100% cotton yarn from recycled denim was the real deal in 3100 Nm for chunky, casual knitwear. Cariaggi Fine Yarns' Indigo Jaipur was an elegant blend of 70 cashmere/30 silk, dyed in authentic Italian guado or woad, which predates indigo dyes.
Debra Cobb

Debra Cobb is a veteran of the knitted textile industry with experience in the development and marketing of yarns, fabrics, and apparel trends. She currently contributes to a number of trade journals in the UK and the US, and is co-authoring a textbook about colour forecasting. [email protected]