Newlife has presented its luxury eco-technical textiles and showcased the company's new Dailywear knitwear collection at the Spring/Summer Première Vision salon in Paris.
New yarns were presented for flat bed knit designs that focus on style, versatility and easy care. It is a refined look, either matt or lustrous, that belies the high performance metrics in garments made with Newlife yarns, the company reports.
Newlife yarns
Newlife is a range of top quality filament polyester yarns, made in Italy by processing 100% post consumer PET bottles.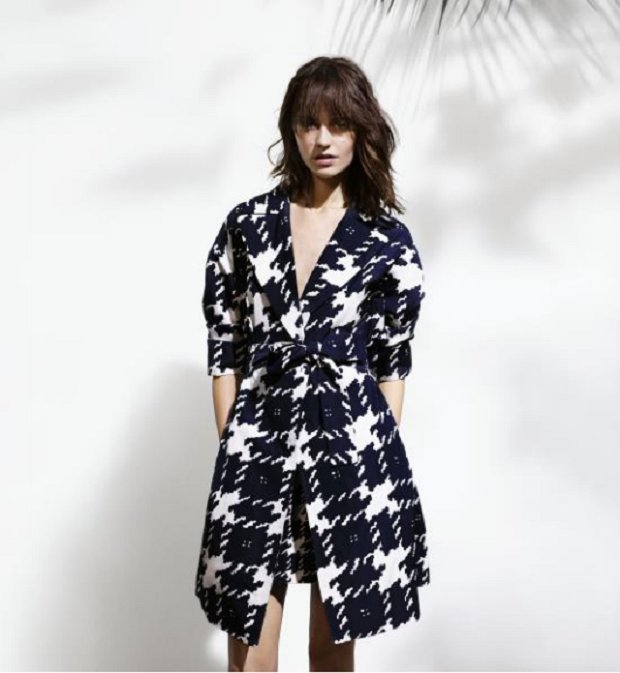 The production process is fully traceable using a proprietary High-Tech Conversion Model (HTCM) that is based on a mechanical nonchemical process.
According to the manufacturer, the production of a kg of Newlife allows a reduction in energy consumption of 60%, a decrease of CO2 emissions of 32% and a water savings of 94% compared to virgin polyester.
Max Mara Spring/Summer 2014
A range of sharp fashion silhouette separates from the Weekend Max Mara Spring/Summer 2014 collection were presented using bold, hyper-scale monochrome jacquards of the finest and smoothest quality sourced from a three way collaboration with Laura Lusuardi, Fashion Director of Max Mara Group, Newlife and Giusy Bettoni of C.L.A.S.S.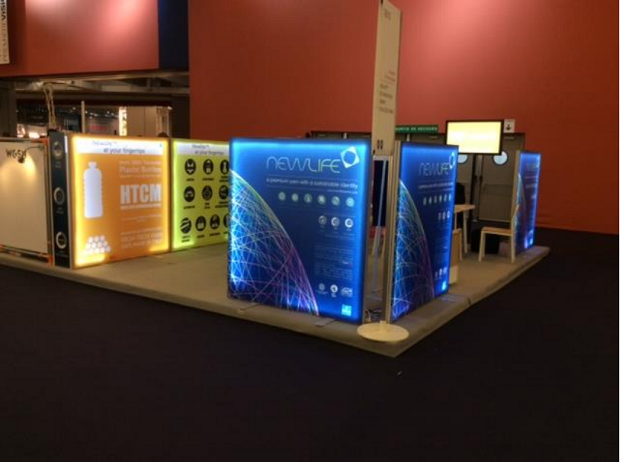 The garments of Weekend Max Mara made in Newlife are sold in 1500 stores of about 50 countries worldwide from January 2014 and are completed by explanatory hangtag and sew-in labels.
Full package
Also new is a range crepe jersey fabrics made from hi-twist Newlife yarns, where its unique 'nervous' drape and fluidity created a new vocabulary for responsible but contemporary jersey dressing.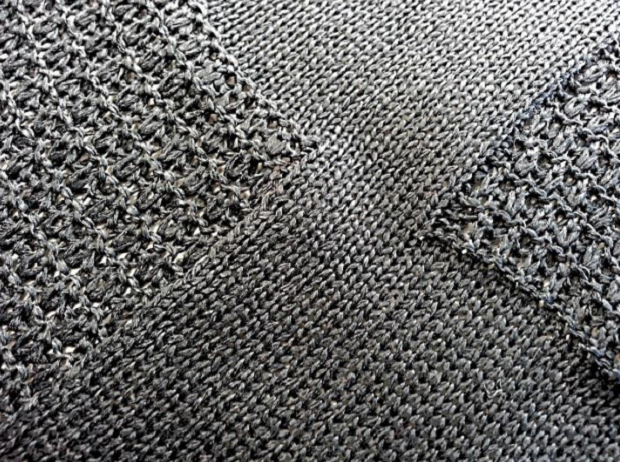 A new men's line was introduced with a technical denim range presented in collaboration with Lanificio Stelloni. It is a fresh and refined mix combining Newlife with cotton, and offered a new casual dimension to the growing range.
Newlife has also co-created zipper closures with Lanfranchi, and to complete the package, there was a new range of eco-tech labeling, woven with Newlife yarns from M.E.T. (Manifattura Etichette Tessute).
This article is also appears in...