14th January 2014, Migdal Ha'emek
NILIT Heat yarn to debut at ISPO Munich 2014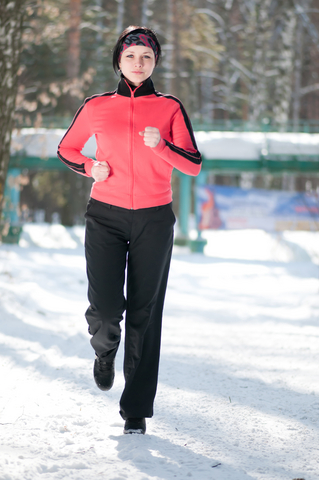 Leading Israeli nylon yarns producer Nilit will be introducing its latest performance fibre, NILIT Heat, at the upcoming ISPO Munich 2014, the leading international trade fair for sports equipment and sportswear.
ISPO 2014 will take place in Munich, Germany from January 26-29 and Nilit will be showcasing the new NILIT Heat fibre at the ISPO Brandnew Village in Hall C2, as part of the BrandNew section of the ISPO exhibition, which highlights the best start-ups in the sports business.
The new yarn, which is making its worldwide debut at the ISPO show, is specially designed to conserve and maintain natural body heat, to keep wearers warmer and to protect from outside low temperatures.
According to the company, the unique fibre, made with coffee charcoal, offers superior thermo insulation, anti-bacterial properties, a powerful deodorizing effect, and a sweat-free sensation for maximum comfort and performance all day long. An environmentally friendly fibre, NILIT Heat is said to employ smart use of a natural surplus with the coffee charcoal integrated in the nylon fibre created from coffee bean residue.
"We're very excited about our innovative NILIT Heat yarn and its unparalleled performance," commented Alon Weiser, R&D and Technical Service Manager at Nilit. "The complex structure of the coffee charcoal additive in this incredible yarn effectively captures body heat and keeps it in the garment, to keep wearers warm in any weather."
For best warming results Nilit Heat should be knitted as the inner layer of a garment closest to the body. Ideal uses, Nilit says, include winter wear, base layers, sportswear, underwear, socks, and leg wear.
Award winning fibres on display at ISPO
Several fabrics made with NILIT Specialty yarns have been selected by an independent jury of textile experts as the top 10 innovations for Fall/Winter 2015/16.
The fabrics will be displayed in the ISPO Textrends Forum at the show. Nilit's winning fibres are: Nilit Aquarius moisture management yarns, Nilit EcoCare recycled yarns, Nilit Breeze cooling yarns and Nilit Innergy well-being yarns.
"We're thrilled that our fibres have been selected as Textrends winners," commented Michal Ron-Gavish, Global Marketing Director at NILIT. "Our business is creating high-functioning, innovative yarns, and having our products recognized at such a distinguished event is a great testament to the success of our endeavours."
This article is also appears in...